Tom Steyer's campaign says it raised $2 million in Q3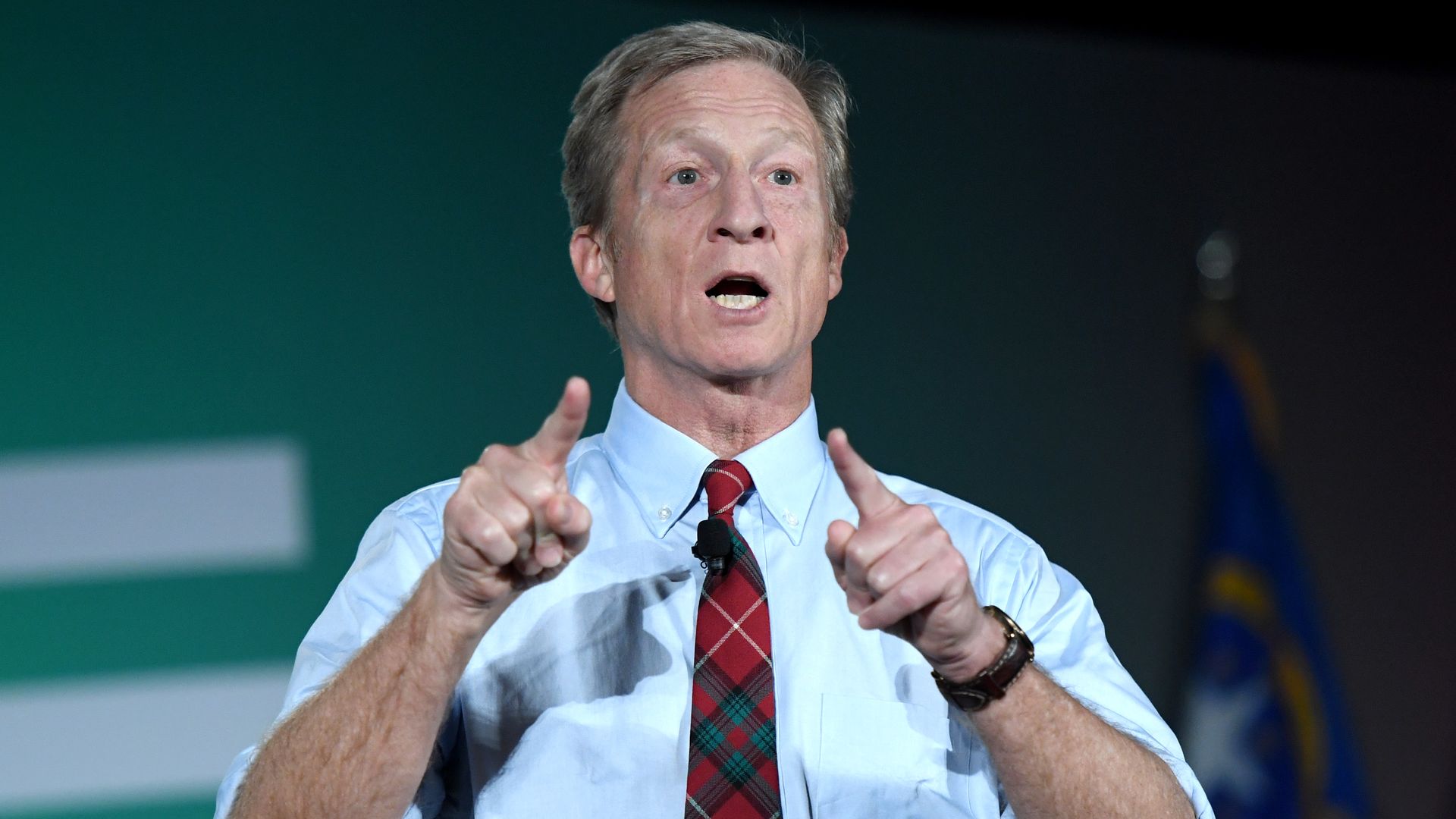 Billionaire and 2020 Democratic candidate Tom Steyer's campaign said Thursday that it raised more than $2 million in the 3rd quarter.
The big picture: Steyer vowed upon launch to spend $100 million of his own money, largely accumulated during his time as a hedge fund manager. Thus far, he's focused his campaign's spending in the early states, running ads that have helped boost his polling numbers just high enough to qualify for the October and November debates.
Steyer has received some pushback for funneling his own wealth into the race at a time where several competitors are vowing to only take grassroots donations.
By the numbers: Here's how Steyer stacks up among the other Democratic candidates who have reported their Q3 fundraising totals.
Sen. Bernie Sanders: $25.3M
Sen. Elizabeth Warren: $24.6M
Mayor Pete Buttigieg: $19.1M
Former Vice President Joe Biden: $15.2M
Sen. Kamala Harris: $11.6M
Andrew Yang: $10M
Sen. Cory Booker: $6M
Sen. Amy Klobuchar: $4.8M
Marianne Williamson: $3M
Gov. Steve Bullock: $2.3M
Sen. Michael Bennet: $2.1M
Tom Steyer: $2M
Go deeper: Tom Steyer on the issues, in under 500 words
Go deeper