Elizabeth Warren says she'll turn down big-money fundraisers if nominated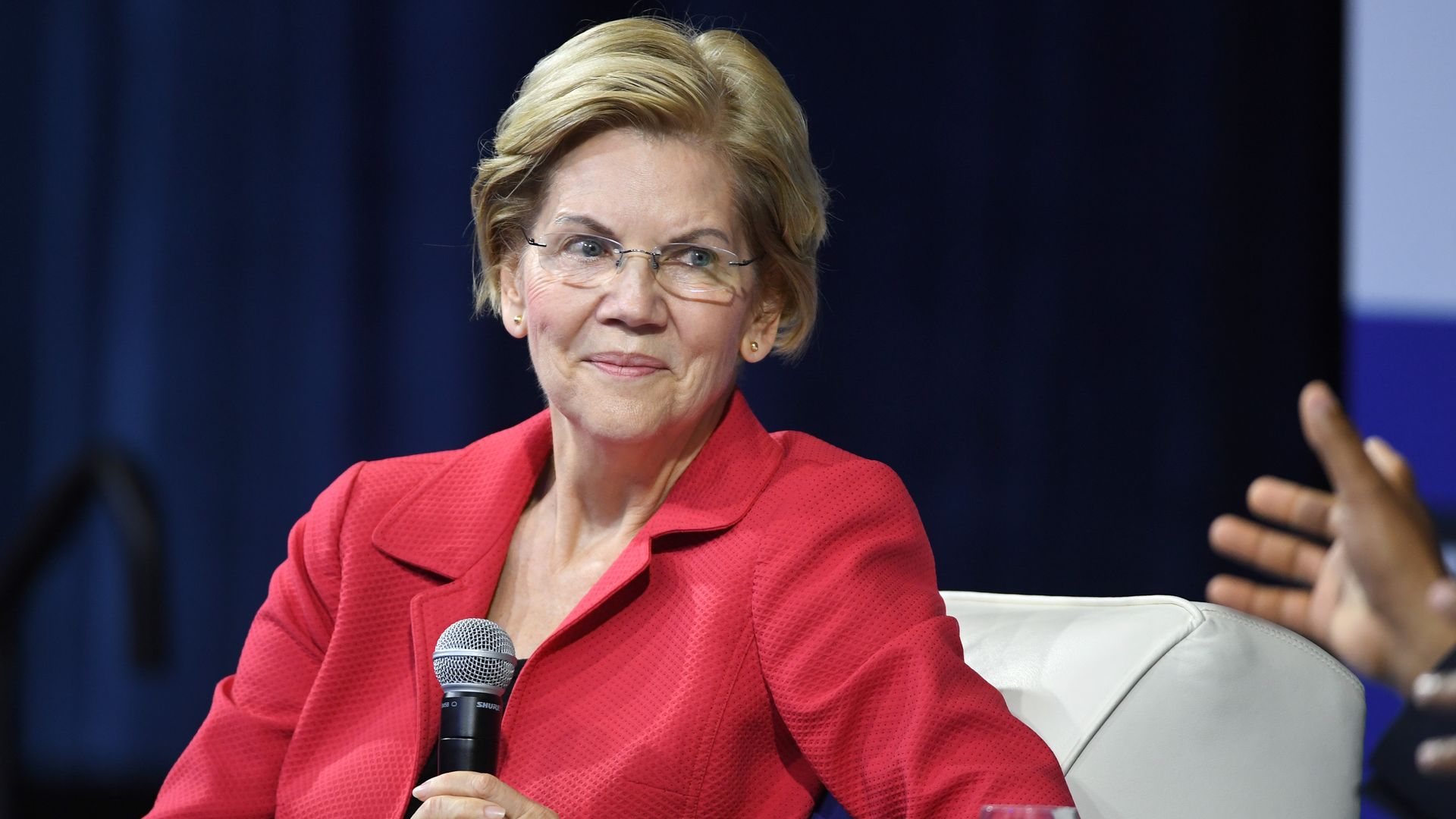 Sen. Elizabeth Warren (D-Mass.) pledged in a CBS News interview on Tuesday evening that she will forgo big money events and fundraisers in the general election if she becomes the Democratic nominee.
Why it matters: Previously, the 2020 contender said the fundraising pledge only applied to the primary. Warren has risen in the polls and was a top fundraiser in the third quarter. She told CBS News: "I will not be forced to make changes in how I raise money," and plans on sticking with her grassroots message to fight the "bazillionaires and corporate executives and lobbyists."
In a later statement explaining her decision, Warren's campaign said she will continue to raise money and attend events that are open to the press to raise money for Democratic candidates "up and down the ballot," but added:
"When Elizabeth is the Democratic nominee for president, she's not going to change a thing in how she runs her campaign. That means no PAC money. No federal lobbyist money. No special access or call time with rich donors or big dollar fundraisers to underwrite our campaign. Our campaign is and will continue to be a grassroots campaign — funded by working people chipping in a few bucks here and there."
"Elizabeth also recognizes that voluntary efforts are not enough to create the big, structural changes we need for our rigged political system. That's why she will be rolling out a more comprehensive campaign finance plan in the coming weeks to permanently break the stranglehold that the money-for-influence racket has on our politics."
Go deeper: Trump campaign, RNC say they raised record-breaking $125 million in Q3
Go deeper