Rudy Giuliani says he will not testify before House Intel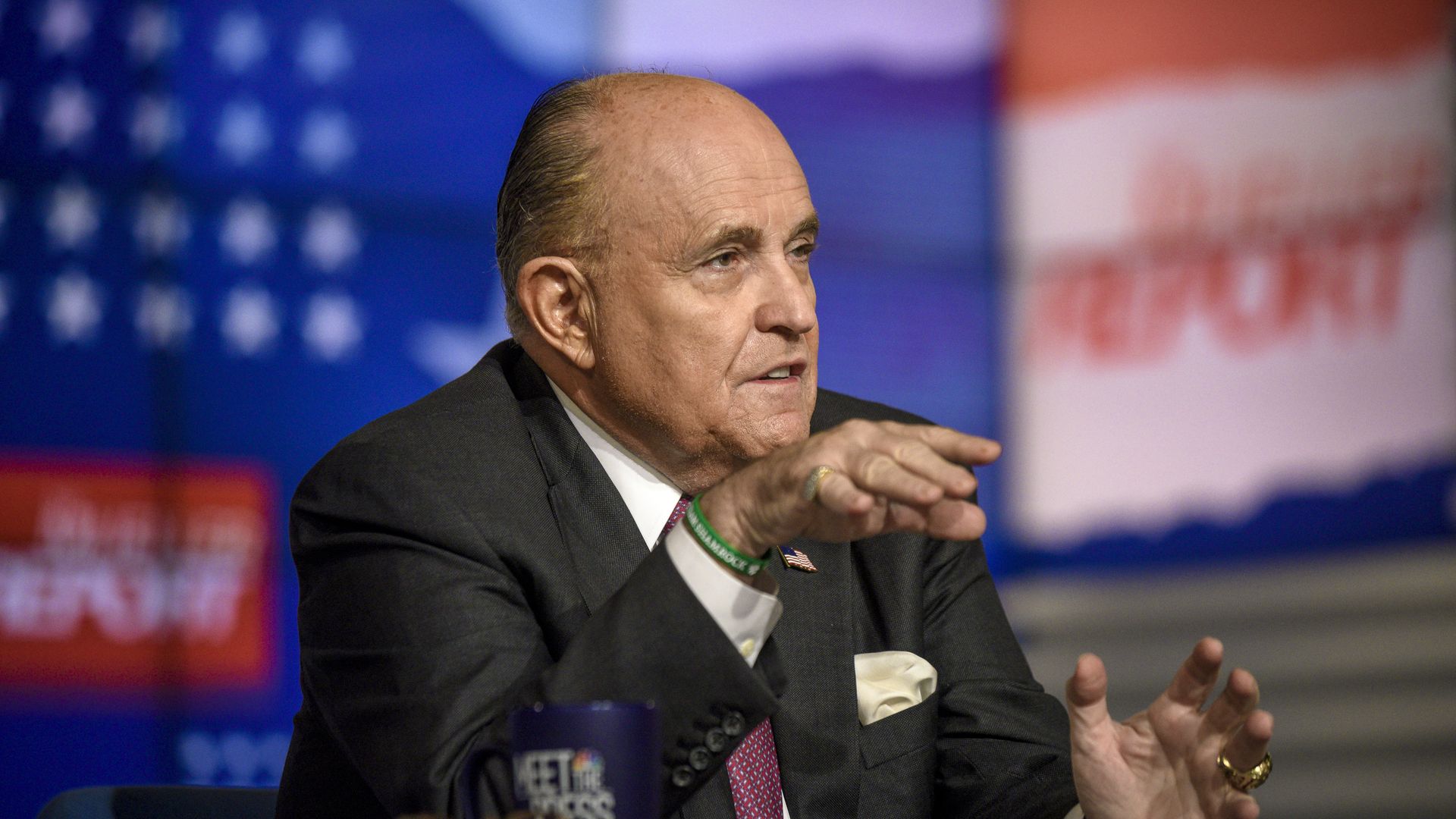 Rudy Giuliani told the Washington Post in an interview Tuesday that he will not testify or provide documents to the House Intelligence Committee until its chairman, Adam Schiff (D-Calif.), is removed and the full House votes to authorize a formal impeachment inquiry.
Why it matters: Giuliani is a central figure in the alleged campaign by President Trump and his allies to pressure Ukraine to investigate Joe Biden and his son over unsubstantiated corruption allegations. The 3 House committees leading the impeachment inquiry — Intelligence, Foreign Affairs and Oversight — have given Giuliani until Oct. 15 to respond to a subpoena, but he made clear to the Post that he will not cooperate: "Let them hold me in contempt. We'll go to court. We'll challenge the contempt."
The big picture: In an effort to counter the House impeachment inquiry, Giuliani has also been invited by Sen. Lindsey Graham (R-S.C.), a loyal Trump ally, to testify before the Senate Judiciary Committee about his "concerns" about Biden and Ukraine.
Giuliani told the Post that he's "very interested" in Graham's offer, but that there are "a lot of legal issues to consider."
"Graham wants me to lay out in one place, in one time the Ukrainian collusion and the Biden corruption," Giuliani said. "I appreciate Lindsey offering the opportunity to lay the whole case out."
Go deeper ... Fact check: What Joe and Hunter Biden actually did in Ukraine
Go deeper