House Democrats worry Trump allies could leak identity of whistleblower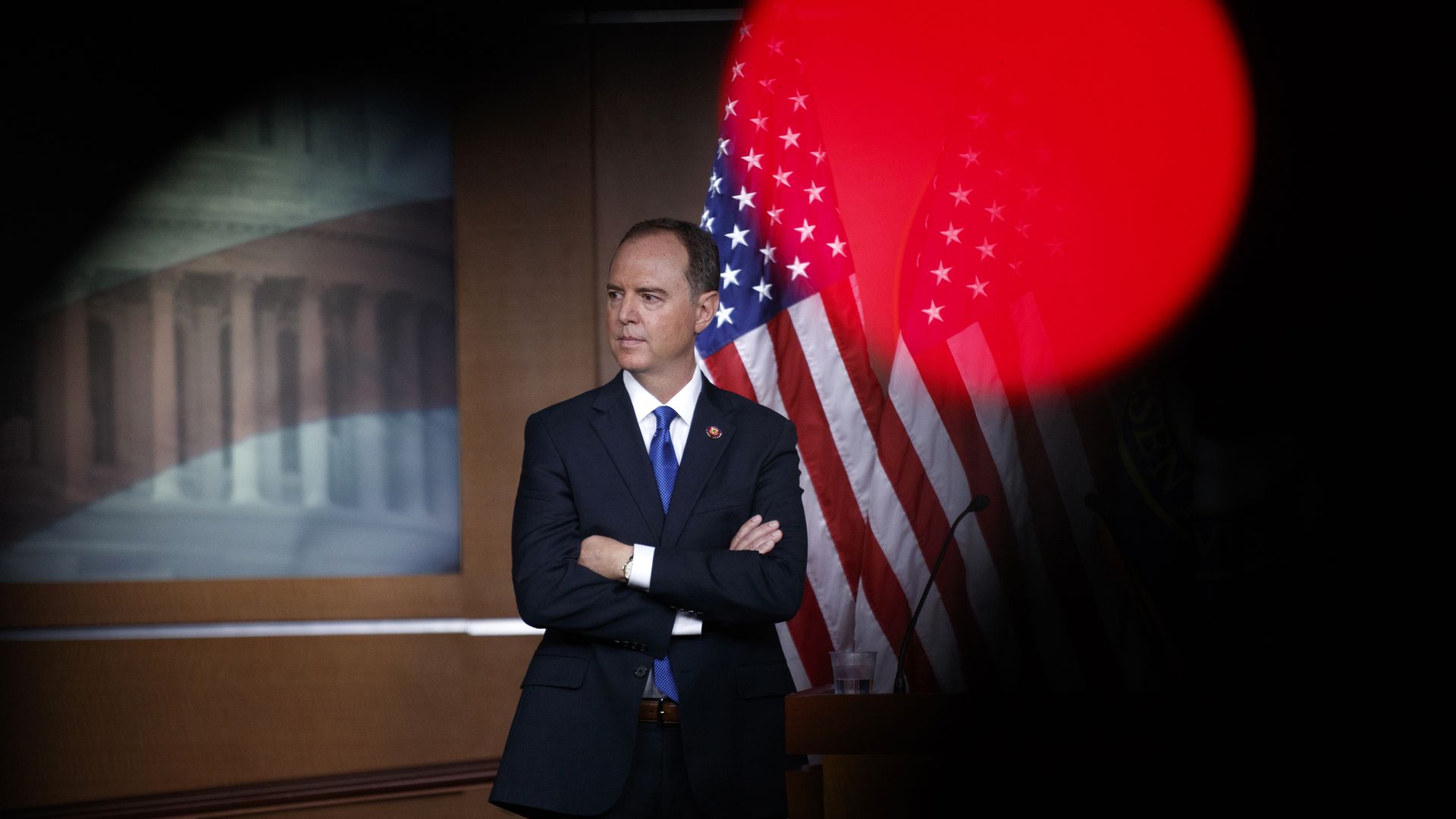 Democrats on the House Intelligence Committee are considering a number of possible measures to protect the identity of the Ukraine whistleblower during their upcoming testimony, fearing possible reprisal from President Trump's allies in Congress, the Washington Post reports.
The big picture: Trump has repeatedly sought to undermine the credibility of the whistleblower whose allegations have helped set off an impeachment inquiry, suggesting on numerous occasions that the whistleblower is sort of a "spy" or partisan actor and claiming that he deserves to "meet" his accuser.
The whistleblower's attorney Andrew Bakaj tweeted last month that his client is "entitled to anonymity. Law and policy support this and the individual is not to be retaliated against. Doing so is a violation of federal law."
Bakaj also wrote to the chairs of the House and Senate Intelligence committees and the acting director of national intelligence about "serious concerns we have regarding our client's safety."
Details: Democrats on the committee have discussed holding the testimony at a remote location away from Capitol Hill, as well as the possibility of a "staff-only session" without members of Congress, per the Post.
Other potential measures reportedly include having the whistleblower testify via a video feed that would obscure their face and voice, sit behind a "screen or partition," or offer an audio-only testimony.
The bottom line: The extreme steps being considered underscore how bitterly divided and partisan the House Intelligence Committee — which has been tasked by Speaker Nancy Pelosi with leading the impeachment inquiry — has become.
Go deeper: Trump demands to meet whistleblower and accuses Adam Schiff of "treason"
Go deeper