FDA: Stop using THC vaping products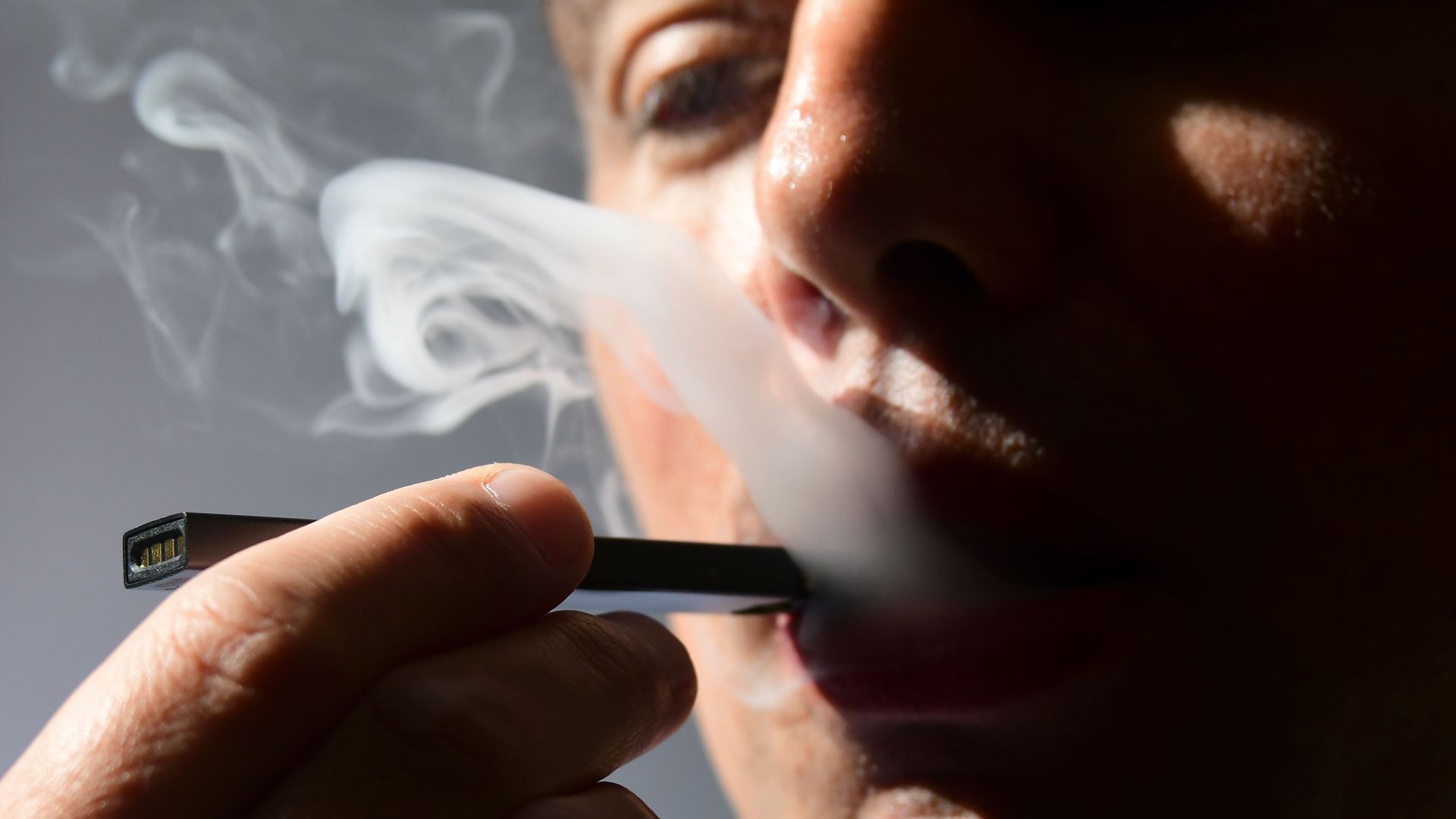 The FDA released a consumer alert on Friday stating the public should not use vaping products that contain THC, the primary psychoactive component of the cannabis plant.
Why it matters: Officials from the Centers for Disease Control say that THC vape products have been linked to a majority of patients with vaping-related lung injuries, which have caused 18 deaths as of Oct. 4. There are currently 1,080 confirmed and probable cases of the lung injury, per the CDC.
About 78% of patients with the vaping-related lung injuries reported using THC-containing products, with or without nicotine-containing products.
37% reported exclusive use of THC-containing products.
The impact: Deaths from a lung injury associated with e-cigarette use have occurred in Alabama, California (2), Delaware, Florida, Georgia, Illinois, Indiana, Kansas (2), Minnesota, Mississippi, Missouri, Nebraska, New Jersey, Oregon (2) and Virginia.
The CDC maintains that no single e-cigarette product or compound has been linked to the pulmonary illnesses and says there is no evidence that an infectious disease is the culprit.
What else they're saying: "...consumers who choose to use any vaping products should not modify or add any substances such as THC or other oils to products purchased in stores and should not purchase any vaping products, including those containing THC, off the street or from other illicit channels," the FDA's Friday alert reads.
Go deeper: Number of confirmed cases of mysterious vaping illness shoots past 1,000
Go deeper