Oregon bans flavored vaping products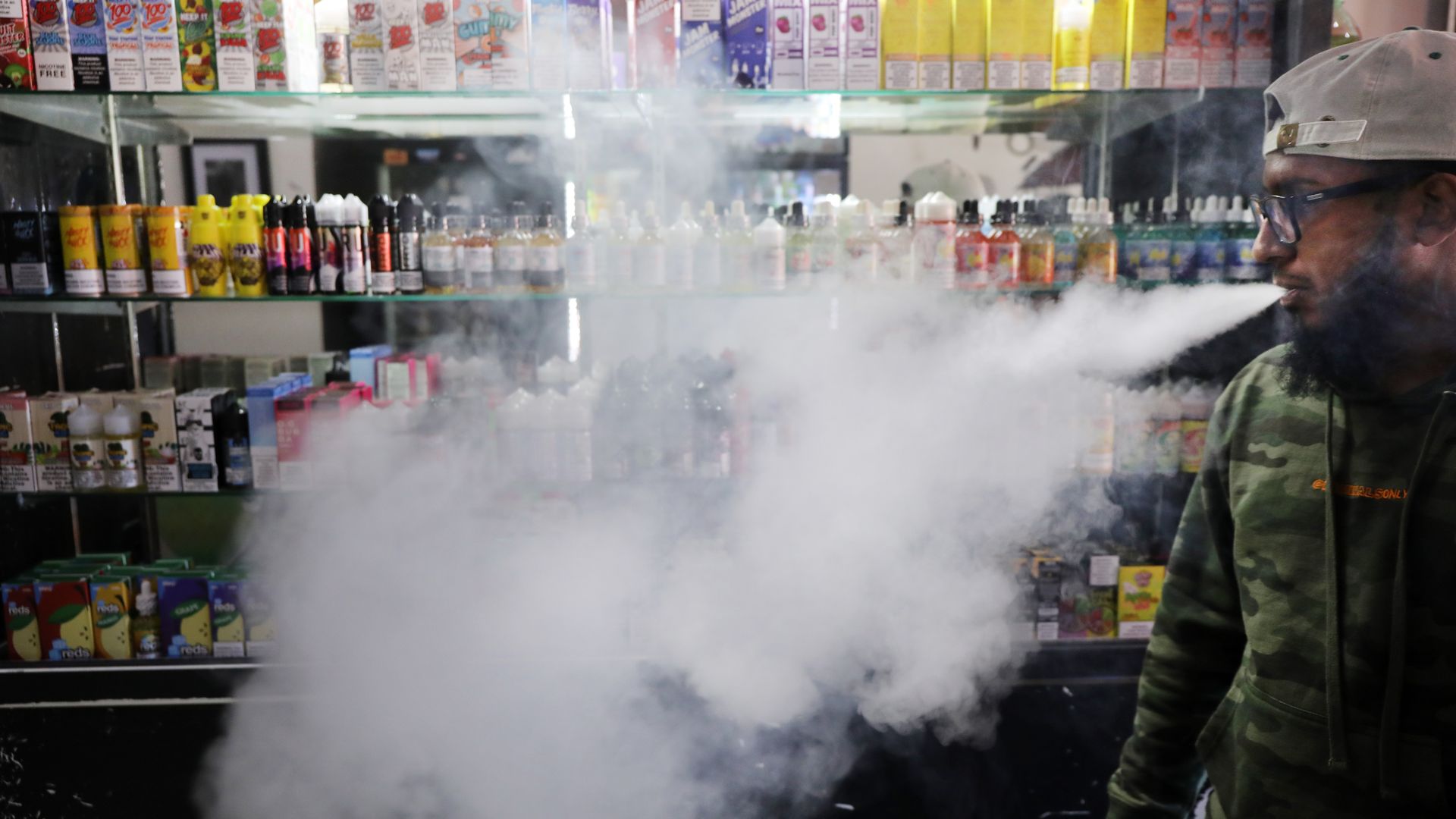 Oregon's governor announced a temporary, 180-day ban on all flavored electronic cigarette products on Friday.
The big picture: At least 18 people across the U.S. have died from a lung injury associated with vaping in 15 states, as of Oct. 4. Two of those deaths were in Oregon. Gov. Kate Brown said Oregon is dedicated to developing legislation to ban flavored vaping products permanently — while the Trump administration says it is planning to take similar action at the federal level.
Oregon's ban does not specify a grace period for retailers like other states' bans have, and appears to be effective immediately.
Massachusetts currently holds the strictest temporary vaping ban of any state, outlawing all associated products.
A state appellate court blocked New York's ban on flavored e-cigarettes this week, after Vapor Technology Association sued state Gov. Andrew Cuomo and the New York State Department of Health.
The bottom line: Individual states are rushing to take action ahead of the FDA's proposed crackdown on flavored vaping products.
Go deeper: Trump administration plans ban of most flavored e-cigarettes
Go deeper