Study: Vaping-associated lung disease could be caused by toxic fumes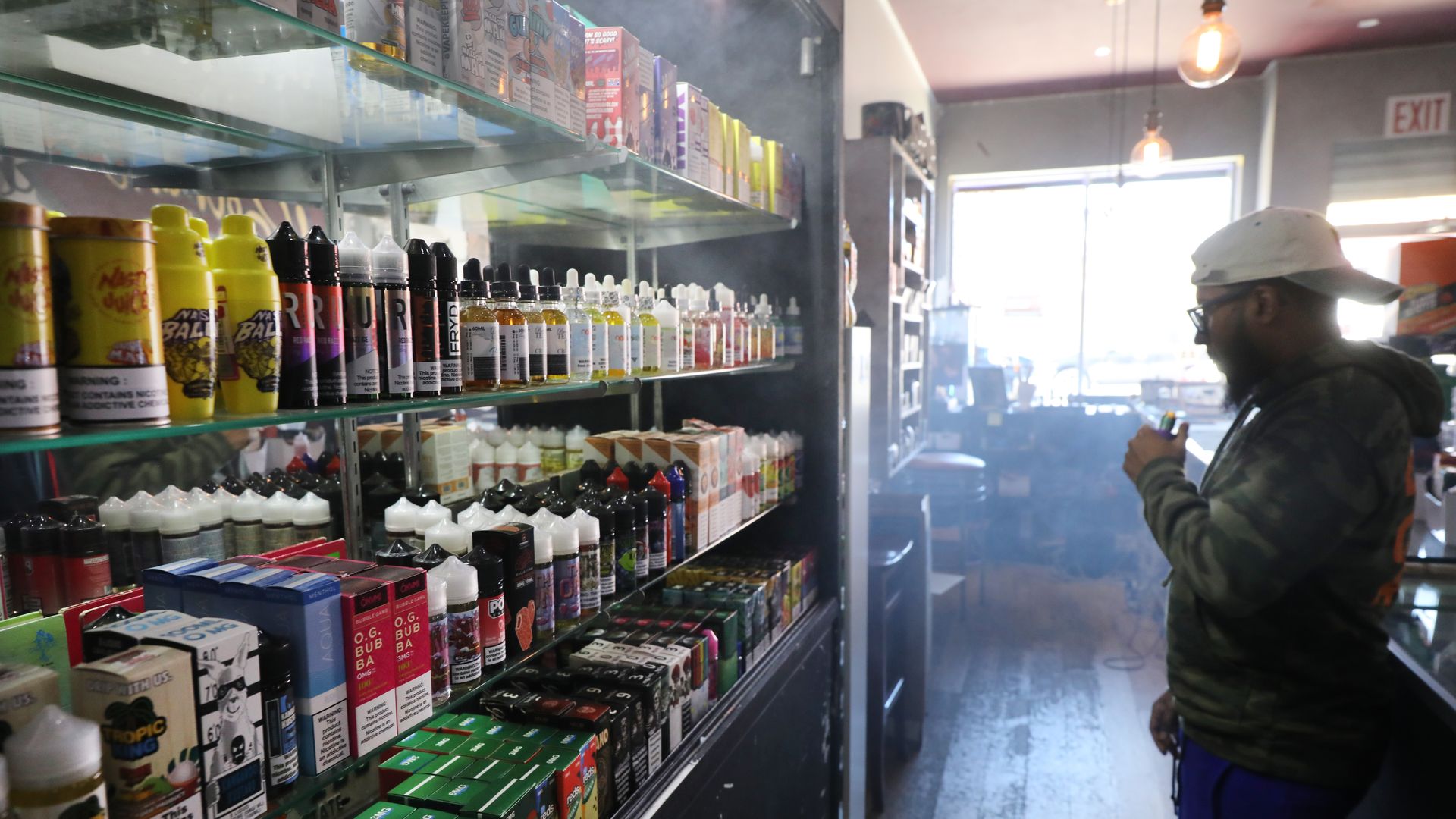 Lung injuries from vaping are "most likely" caused by direct toxicity or tissue damage from noxious chemical fumes, the Mayo Clinic said in a statement Wednesday announcing new findings. But the researchers cautioned the study is in its early stages and based on a small sample size.
Why it matters: Scientists are trying to determine the cause of the vaping-associated lung disease, which has led to at least 17 deaths, more than 800 reported injuries in almost all U.S. states, and bans on various vaping and tobacco products.
Details: In the letter published Oct. 2 in the New England Journal of Medicine, researchers reviewed lung biopsies from 17 patients, "all of whom had vaped and were suspected to have vaping-associated lung injury," the Mayo Clinic said.
Lipids, fatty substances found in mineral oils were suspected as a possible cause of the lung injuries associated with vaping, but the researchers in this study found no evidence of this causing the tissue injury.
"While we can't discount the potential role of lipids, we have not seen anything to suggest this is a problem caused by lipid accumulation in the lungs. Instead, it seems to be some kind of direct chemical injury, similar to what one might see with exposures to toxic chemical fumes, poisonous gases and toxic agent."
— Mayo Clinic Arizona surgical pathologist Brandon Larsen, in statement
Go deeper: U.S. investigates fatality from vaping as lung-related illnesses rise
Go deeper