Pelosi responds to House GOP leader's call to suspend impeachment inquiry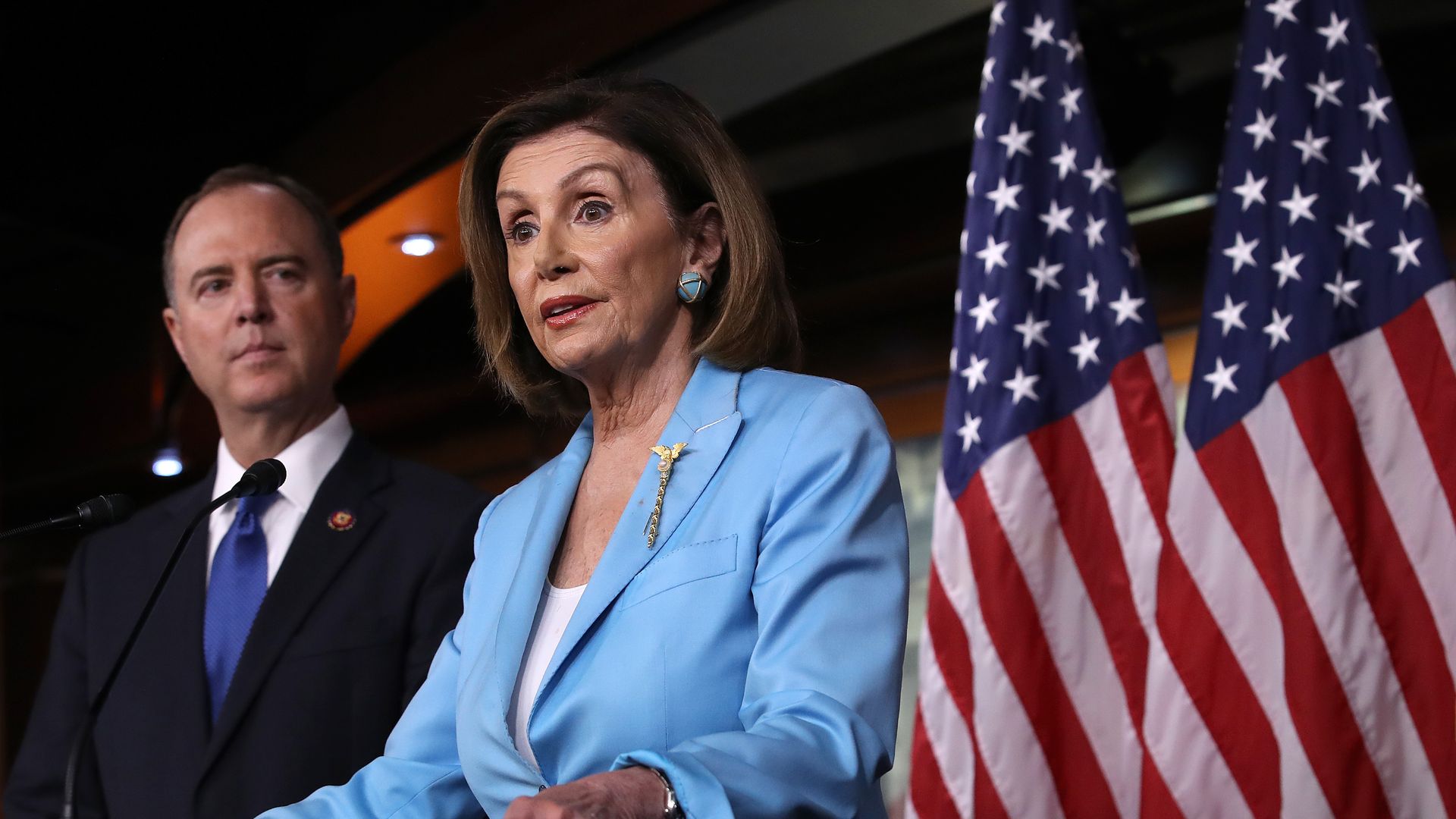 House Speaker Nancy Pelosi (D-Calif.) on Thursday responded to Minority Leader Kevin McCarthy's (R-Calif.) call to suspend the impeachment inquiry into President Trump, dismissing the top Republican's claim that an inquiry must be authorized by a full House vote.
"As you know, our Founders were specifically intent on ensuring that foreign entities did not undermine the integrity of our elections. I received your letter this morning shortly after the world witnessed President Trump on national television asking yet another foreign power to interfere in the upcoming 2020 elections."
Context: McCarthy wrote to Pelosi Thursday morning requesting that she publicly respond to a list of questions, including whether the full House will participate in each step of the inquiry and whether committee chairs and ranking members will receive co-equal subpoena power.
McCarthy is correct that the impeachment proceedings for both President Nixon and President Clinton began with a full House vote, as Lawfare explains.
He is also correct that in both cases, the impeachment resolutions allowed subpoenas to be authorized jointly by both the chair and ranking member. If one declined, the other could put it to a full committee vote — in which case the majority would likely win out.
However, there is no constitutional requirement for these standards, and House rules regarding impeachment are mostly based on precedence and past impeachment proceedings.
The big picture: It's clear that Pelosi has no intention of suspending the impeachment inquiry or involving Republicans in the investigation, especially considering that she already has the 218 Democratic votes that would be necessary in a House floor vote.
The pace and scope of the impeachment inquiry is also likely to increase after Trump called on Thursday for China to investigate Joe Biden, prompting widespread fury from Democrats.
Go deeper: Schiff condemns Trump's call for China to investigate Bidens as "repugnant"
Go deeper