Trump impeachment threat engulfs government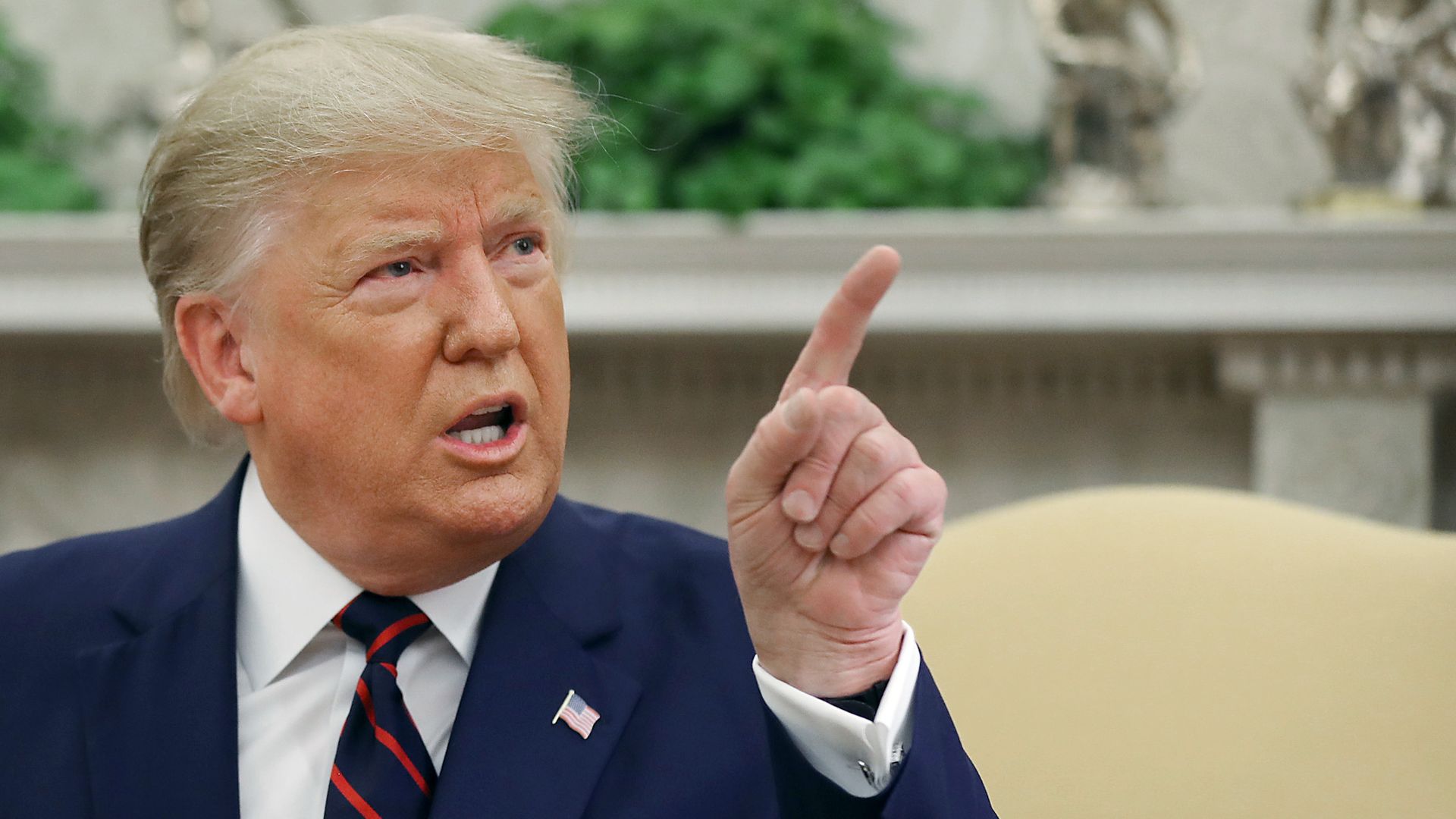 The House's formal impeachment inquiry is just 10 days old, but has swiftly transcended D.C. inertia and swept in huge swaths of America's government.
Why it matters: We thought nothing could break through Washington gridlock, nothing could stick to Trump, and nothing could command sustained attention in this media environment.
Those "certainties" could turn out to be wrong, wrong and wrong.
The state of play: Vice President Pence's role suddenly became a major issue; President Trump seethed about the investigators during an appearance with Finnish President Sauli Niinistö; and Secretary of State Mike Pompeo was asked about the Ukraine call while appearing in Rome with his Italian counterpart.
That was all yesterday. For good measure, a Trump tweet included the word "BULLSHIT" — all caps.
Other parts of government that are ensnared: An intelligence community whistleblower lit the fire; Attorney General William Barr has been a central figure from the get-go; impeachment is an issue for senators and others on the 2020 trail in a way that the Mueller investigation never was; and most other Capitol Hill business has been drowned out.
Two things we learned yesterday:
1) House Democratic leaders struck a tough, insistent tone, and committees are threatening the White House with subpoenas if it doesn't meet tight timelines.
House Intelligence Chairman Adam Schiff said: "We're not fooling around here."
Speaker Pelosi said on a call with the House Democratic Caucus, according to a readout from her office: "I think that our Chairman [Schiff] used a really good word for Barr and Pompeo and Giuliani, and they are, henchmen."
2) Trump, who always needs a foil, and his media chorus are trying to make Schiff the face of the inquiry, way more than Pelosi.
What's next: Congress hears its first impeachment witness today.
Kurt Volker, the special U.S. envoy to Ukraine until he resigned last week, was little known outside of foreign policy circles. Now a central figure in the early stage of the inquiry, he's scheduled to testify in private today. (AP)
Go deeper: Tweets, threats and truth
Go deeper