Bernie Sanders released from hospital following heart attack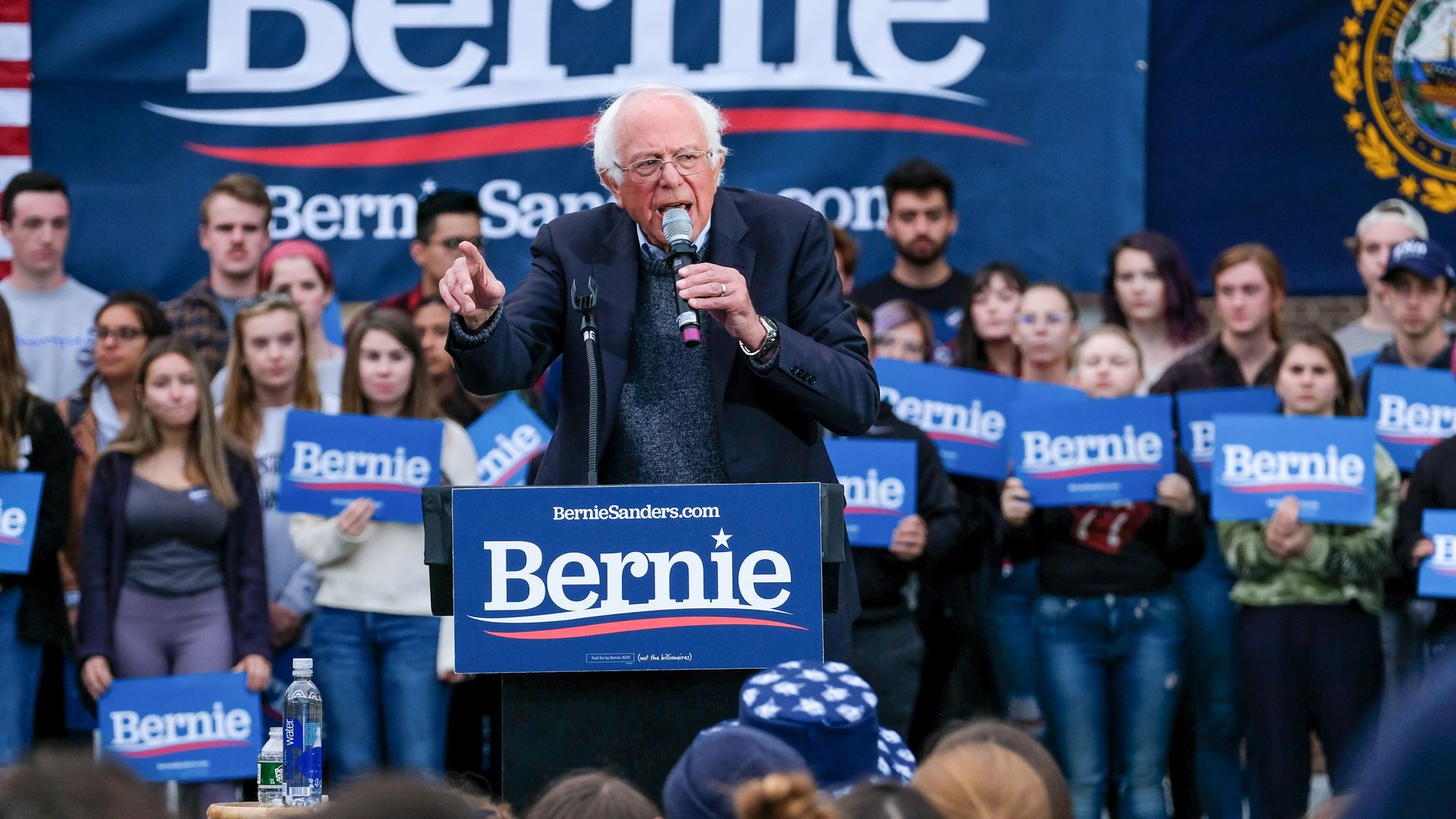 Sen. Bernie Sanders' presidential campaign said this week that he will participate in the next Democratic primary debate on Oct. 15 in Westerville, Ohio, after spending 3 nights in a Las Vegas hospital following a heart attack, per the New York Times.
What's happening: The 78-year-old, released from the hospital on Friday, underwent a medical procedure after a blockage was found in one of his arteries. Senior campaign adviser Jeff Weaver said all upcoming campaign events are suspended "until further notice." His wife, Jane Sanders, released a statement during his hospitalization on Thursday saying there is no need for further procedures.
"After two and a half days in the hospital, I feel great, and after taking a short time off, I look forward to getting back to work."
— Sanders'
statement
on Friday
"Bernie is up and about. Yesterday, he spent much of the day talking with staff about policies, cracking jokes with the nurses and doctors, and speaking with his family on the phone. His doctors are pleased with his progress, and there has been no need for any additional procedures. We expect Bernie will be discharged and on a plane back to Burlington before the end of the weekend. He'll take a few days to rest, but he's ready to get back out there and is looking forward to the October debate."
— Jane Sanders' statement on Thursday
Go deeper: Bernie Sanders' campaign says it raised $25.3 million in Q3
Go deeper