House Judiciary alleges Trump may have lied in Mueller report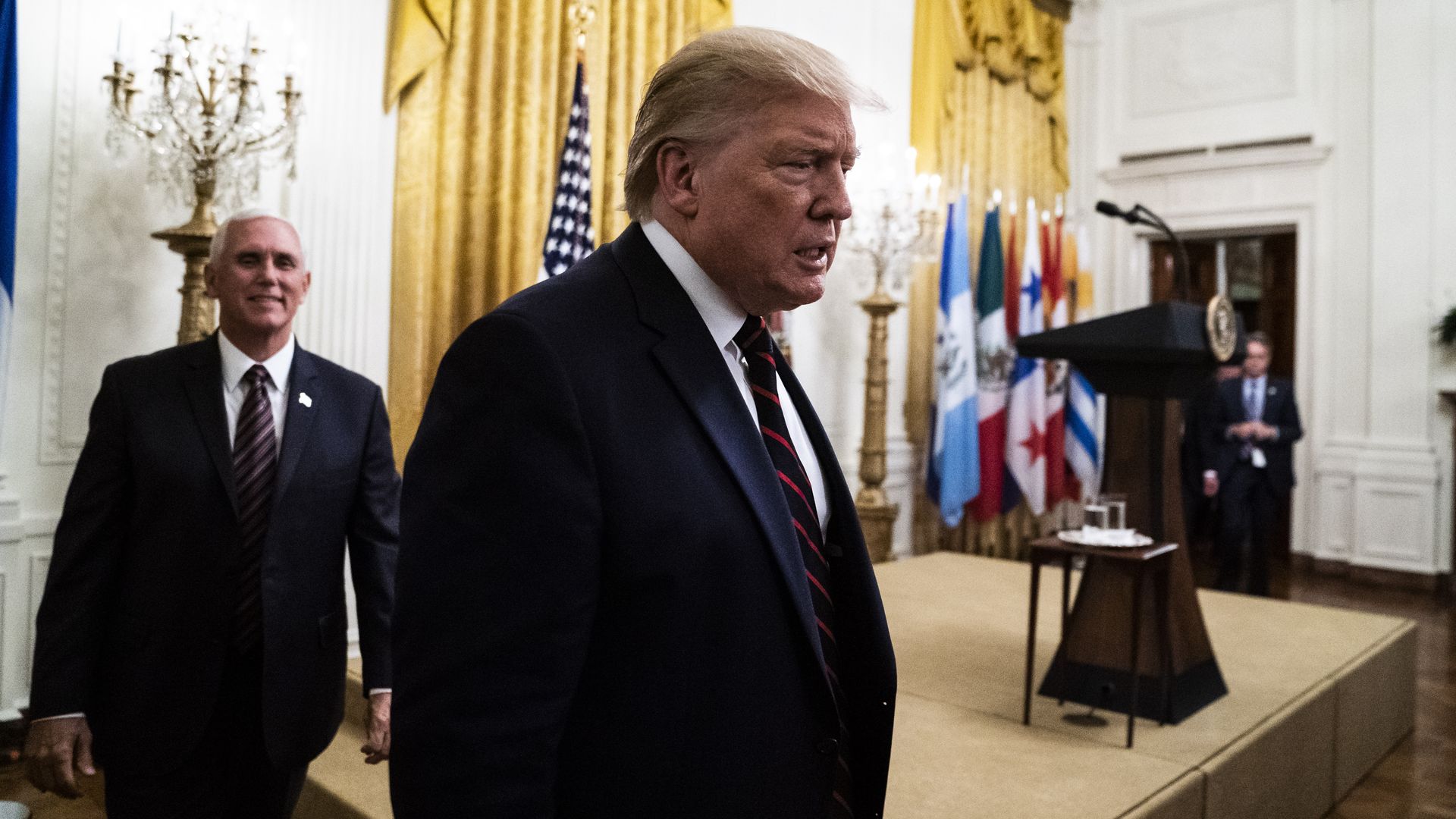 Lawyers for House lawmakers have suggested they believe President Trump may have lied to former special counsel Robert Mueller about his knowledge of his campaign's connections to WikiLeaks, according to a court filing obtained by Politico Monday.
The big picture: The filing forms part of the House Judiciary Committee's efforts to obtain Mueller's grand-jury documents, which are currently secret. The House alleges redacted parts of the Mueller report could be detailed by the documents and potentially show that Trump knew of his campaign's contacts with WikiLeaks.
"Not only could those materials demonstrate the president's motives for obstructing the special counsel's investigation, they also could reveal that Trump was aware of his campaign's contacts with WikiLeaks," the filing reads, per Politico.
Between the lines: The filing also suggests the Mueller material could be useful to the current probe into Trump's Ukraine scandal, which has fueled the launch of a formal impeachment inquiry against the president.
"Those events may also be relevant to the House's investigation of the president's solicitation of Ukrainian interference in the 2020 election," the filing notes. "Under the Constitution's separation of powers, and the authority the Constitution vests in the House alone to structure its proceedings, that power is not DOJ's for the taking."
What they're saying: Trump's personal attorney Jay Sekulow told Politico any allegation that Trump lied to Mueller's investigators was "absurd."
Go deeper: Pelosi's point of no return
Go deeper