House chairmen accuse Pompeo of "stonewalling" in Ukraine investigation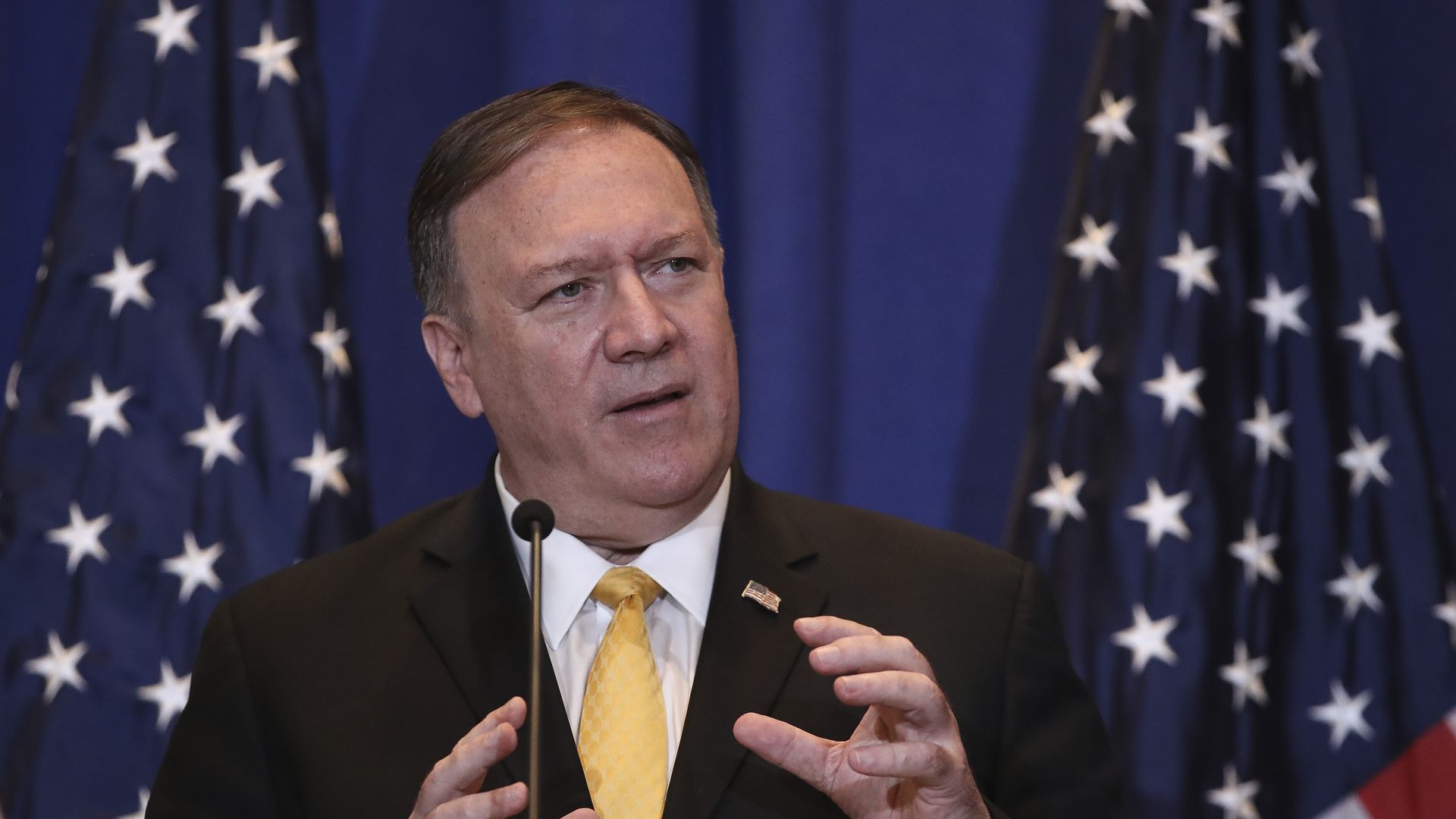 Secretary of State Mike Pompeo sent a letter to the House Foreign Affairs Committee on Tuesday accusing Democrats of "an attempt to intimidate, bully, and treat improperly" officials from the State Department who have been asked to cooperate in the Trump-Ukraine investigation.
The latest: The chairmen of the House Foreign Affairs, Intelligence and Oversight committees responded to Pompeo on Tuesday afternoon, accusing him of "stonewalling" and claiming that he may be a "fact witness" in the impeachment inquiry following reports that he was on the now-infamous July phone call between Trump and Ukrainian President Volodymyr Zelensky.
Why it matters: The 3 committees have scheduled depositions with 5 current and former State Department officials as part of an impeachment inquiry related to Trump's alleged efforts to push Ukraine to investigate Joe Biden.
Pompeo's letter claims that the speed and nature of Democrats' investigation raises "significant legal and procedural concerns" and that the requested deposition dates are "not feasible."
The big picture: The first deposition — with ousted U.S. Ambassador to Ukraine Marie Yovanovitch — is scheduled to take place on Wednesday. Former Ukraine special envoy Kurt Volker, who resigned his post last week, is scheduled to be deposed on Thursday.
Pompeo, who has also received a subpoena from the committees to turn over documents related to the Ukraine investigation, is likely to come under increased scrutiny in the wake of reports that he was on the Trump-Ukraine phone call.
Pompeo said in the letter that he would respond to the subpoena by the deadline of Oct. 4.
Go deeper: White House release of Ukraine call threatens new precedent
Go deeper