Hillary Clinton gives her take on Pompeo Ukraine report to Colbert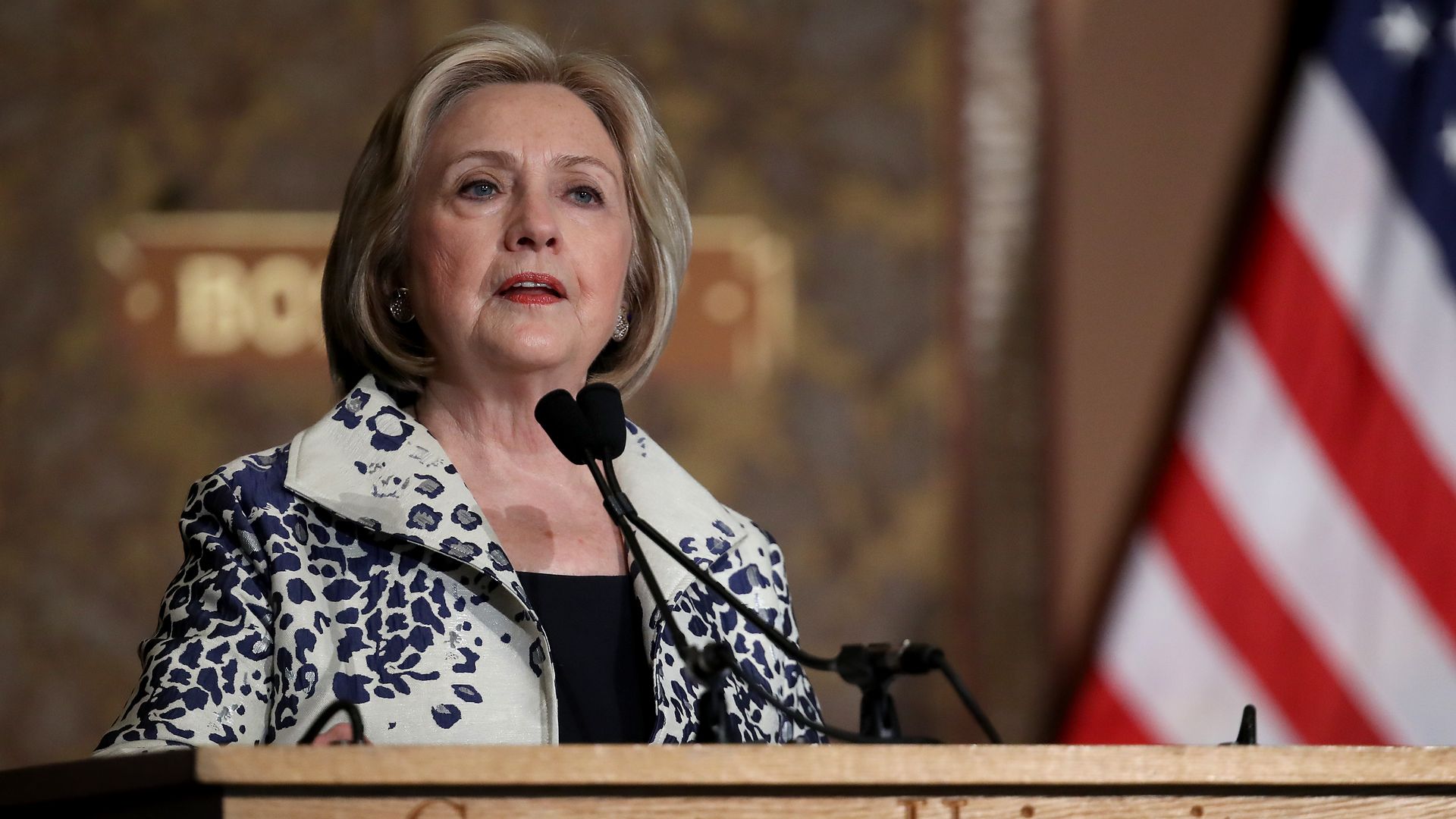 Hillary Clinton didn't hold back on "The Late Show with Stephen Colbert" Monday on her thoughts about reports that Secretary of State Mike Pompeo was listening during President Trump's call with Ukraine's leader.
The big picture: The Wall Street Journal first published the report on Pompeo just before the former secretary of state appeared on the late-night CBS show with her daughter, Chelsea Clinton, to discuss their new book.
"I think if the secretary of state was on the call as is now being reported, he should have been one of the very first people to say, 'Wait a minute, we've got to clean this up. You can't let that stand.' But we don't know what he did."
— Hillary Clinton on "The Late Show with Stephen Colbert"
Clinton also had a dig at Trump lawyer Rudy Giuliani, who's been subpoenaed by the House Intelligence Committee over Ukraine.
The 2016 Democratic presidential candidate noted that leaders might use an envoy or special adviser to deliver a message that's carefully thought through, but "from what we've seen on television, carefully thinking through is not one of Rudy's strong points."
Go deeper: White House release of Ukraine call threatens new precedent
Go deeper