Report: White House hid Trump transcripts with Putin, Saudi royals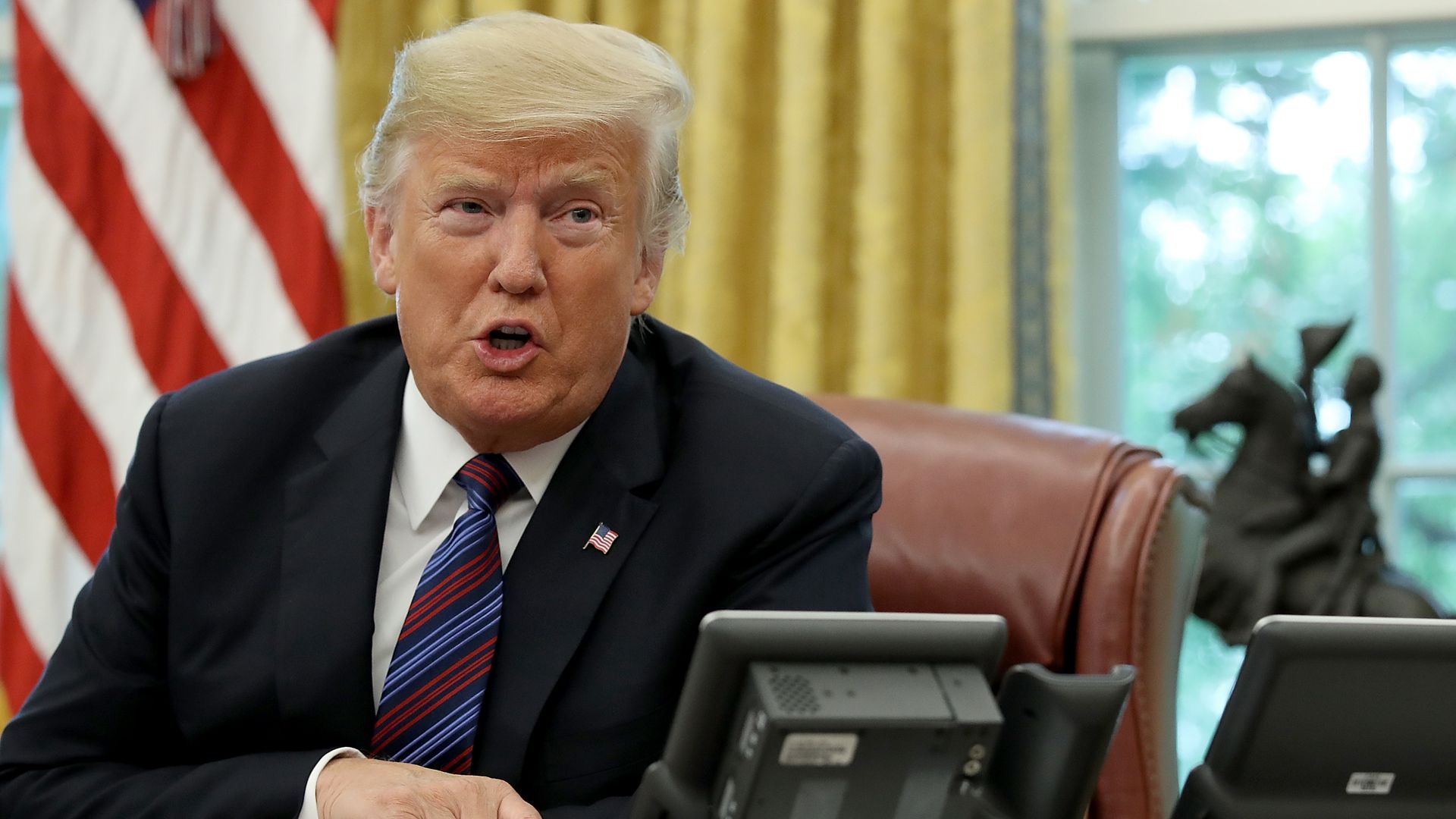 The White House didn't just hide the Trump-Ukraine phone call, CNN reported last night — it also locked down transcripts with Russian President Vladimir Putin and the Saudi royal family, including crown prince Mohammed bin Salman.
Why it matters: This aligns with the whistleblower complaint, which noted that White House officials said there was a pattern of hiding personally sensitive phone calls on systems designed to protect national security secrets.
Behind the scenes: Sources told CNN and the N.Y. Times that the process was driven by leaks within the Trump administration, including revelations in 2017 about the president's calls with the leaders of Mexico and Australia.
"The practice began after details of Mr. Trump's Oval Office discussion with the Russian foreign minister, Sergey V. Lavrov, leaked to the news media, leading to questions of whether the president had released classified information," the Times reported.
"The White House was particularly upset when the news media reported that Mr. Trump had called James B. Comey, the former F.B.I. director, a 'nut job' during that same meeting, according to current and former officials."
Go deeper: Read the whistleblower complaint
Go deeper