E-cigarettes embraced in U.K. while U.S. cracks down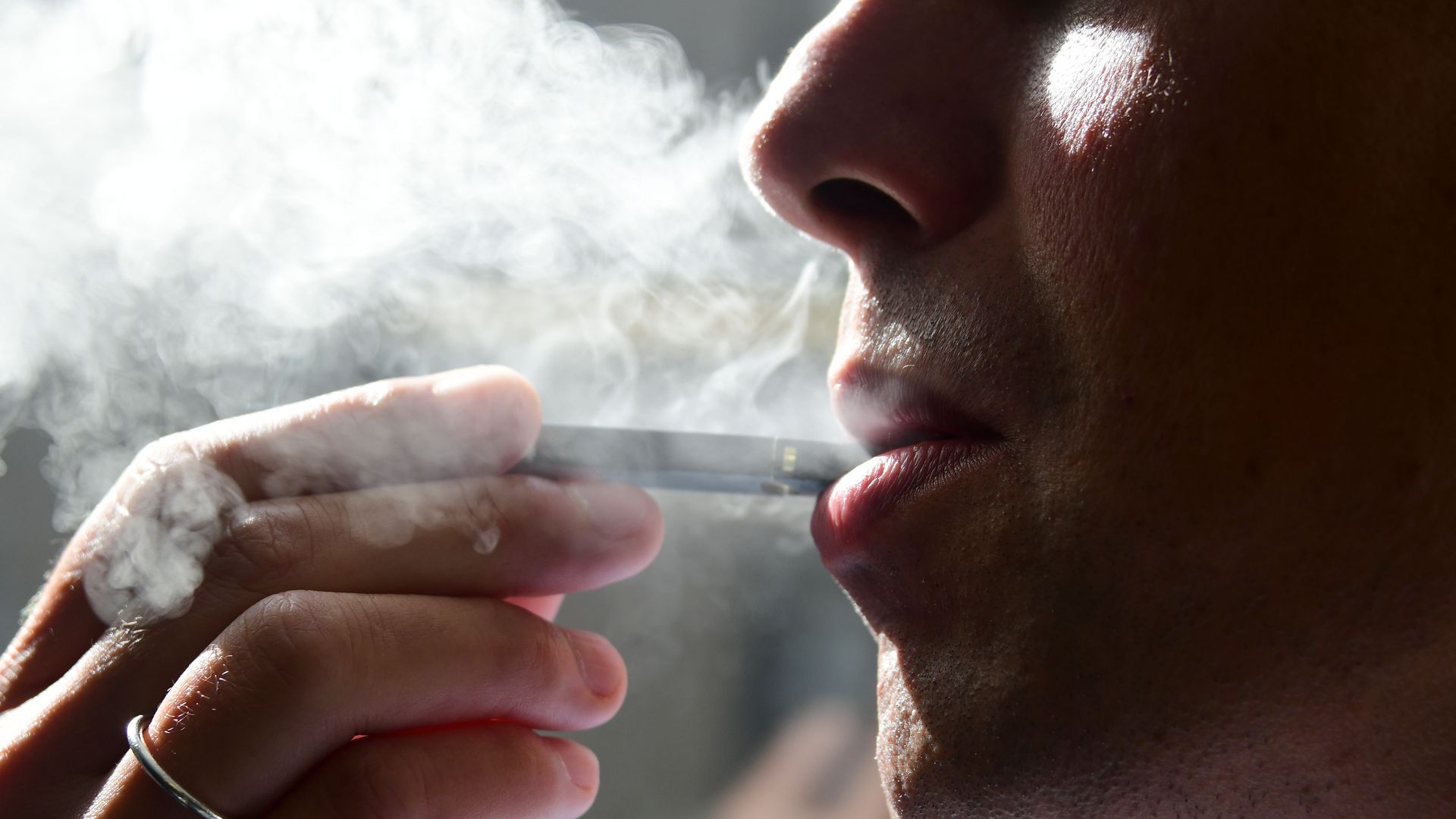 While the U.S. cracks down on vaping amid a growing number of cases of mysterious lung illnesses, the U.K. has increasingly welcomed and promoted e-cigarettes as an alternative to traditional smoking, AP's Maria Cheng reports from London.
The state of play: The Royal College of Physicians has been telling doctors to promote e-cigarettes "as widely as possible" to people trying to quit tobacco. The CDC recommends that cigarette smokers in the U.S. consider finding an alternative besides e-cigarettes — especially those with THC, the psychoactive component in marijuana.
The big picture: At least 30 countries have instituted outright bans on e-cigarettes, most recently in India. Several countries in Europe, including Austria Belgium, Germany and Italy, have strict regulations and classify vapes under the same umbrella as tobacco products, per the AP
A British health official told the AP that the CDC's advisory is "complete madness," adding: "The reality with smoking is, if you tell people to stop vaping, they will go back to tobacco and tobacco kills."
The bottom line: The U.S. was slow to regulate e-cigarettes and now faces a teen vaping epidemic, in addition to a dozen deaths associated with e-cigarette use.
Go deeper: Revenue from marijuana vaping products dips 15% amid health fears
Go deeper