AG Bill Barr reportedly "surprised and angry" at Trump-Ukraine phone call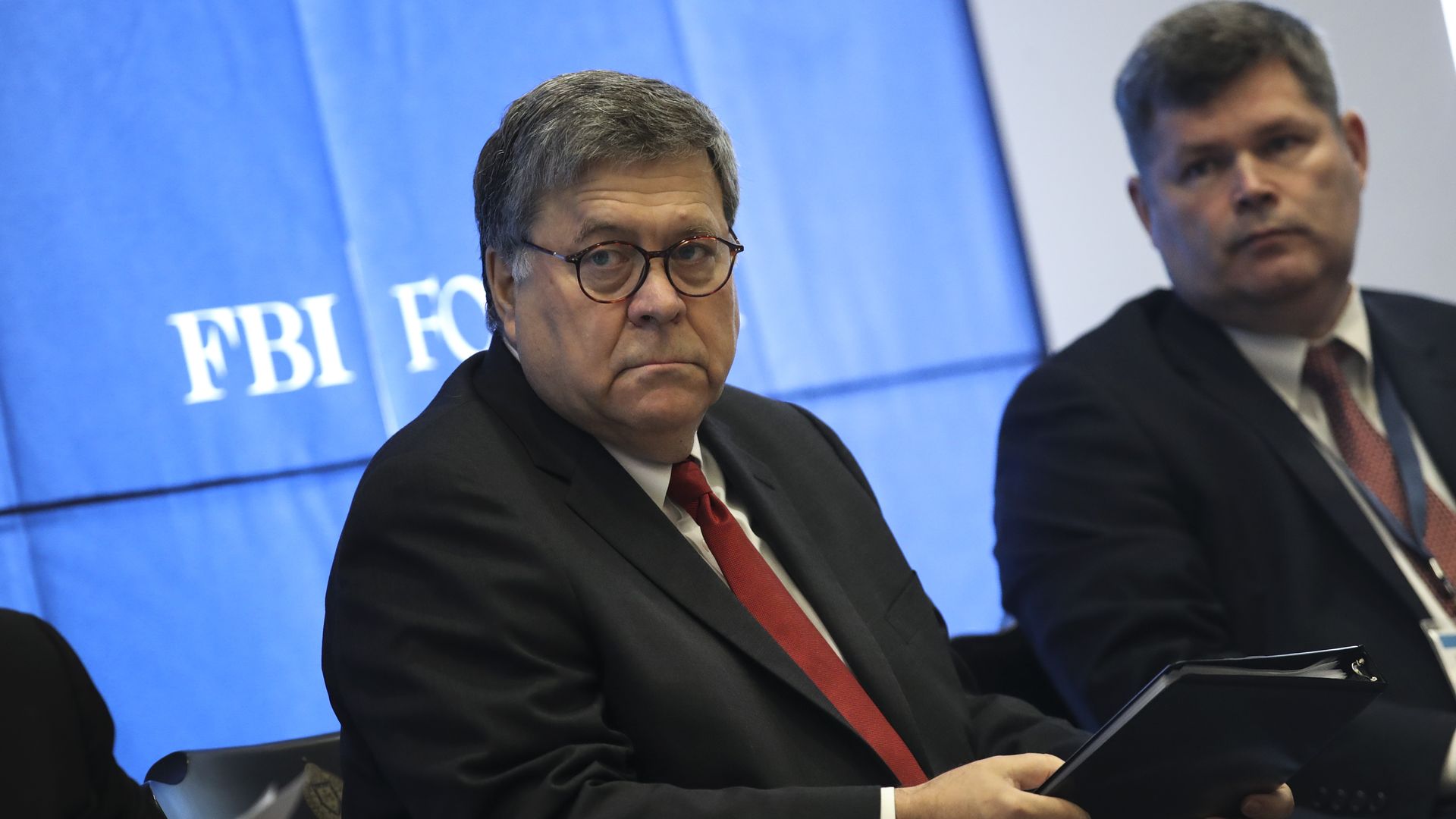 Attorney General Bill Barr was "surprised and angry" to find that President Trump had grouped him together with his personal lawyer Rudy Giuliani during a controversial July 25 phone call with the president of Ukraine, a source "familiar with Barr's thinking" tells the AP.
Between the lines: The anonymous leak to the AP suggests a possible effort by Barr to distance himself from the Ukraine scandal that ignited a formal impeachment inquiry into Trump last week. The whistleblower complaint at the heart of the scandal alleges that Trump solicited foreign interference in the 2020 election by asking Ukrainian President Volodymr Zelensky to investigate Joe Biden, and that both Giuliani and Barr appeared to be involved.
"I will have Mr. Giuliani give you a call and I am also going to have Attorney General Barr call and we will get to the bottom of it," Trump told Zelensky, according to a summary of the call released by the White House.
Justice Department officials say Barr was not aware of the phone call until mid-August. The acting director of national intelligence referred the whistleblower complaint as a possible violation of campaign finance law, but the Justice Department declined to open an investigation.
What to watch: Democrats have called on Barr to recuse himself from all matters related to the Ukraine investigation, since he is named in the whistleblower complaint and may have been involved in the administration's efforts to stop it from being turned over to Congress.
Giuliani and Barr are likely to face scrutiny from the House Intelligence Committee, which has already subpoenaed Secretary of State Mike Pompeo and scheduled a series of depositions and hearings next week as its impeachment investigation moves full steam ahead.
Go deeper: Whistleblower alleges Trump abused office to solicit foreign interference
Go deeper