Trump lowering the number of refugees permitted into U.S. to 18,000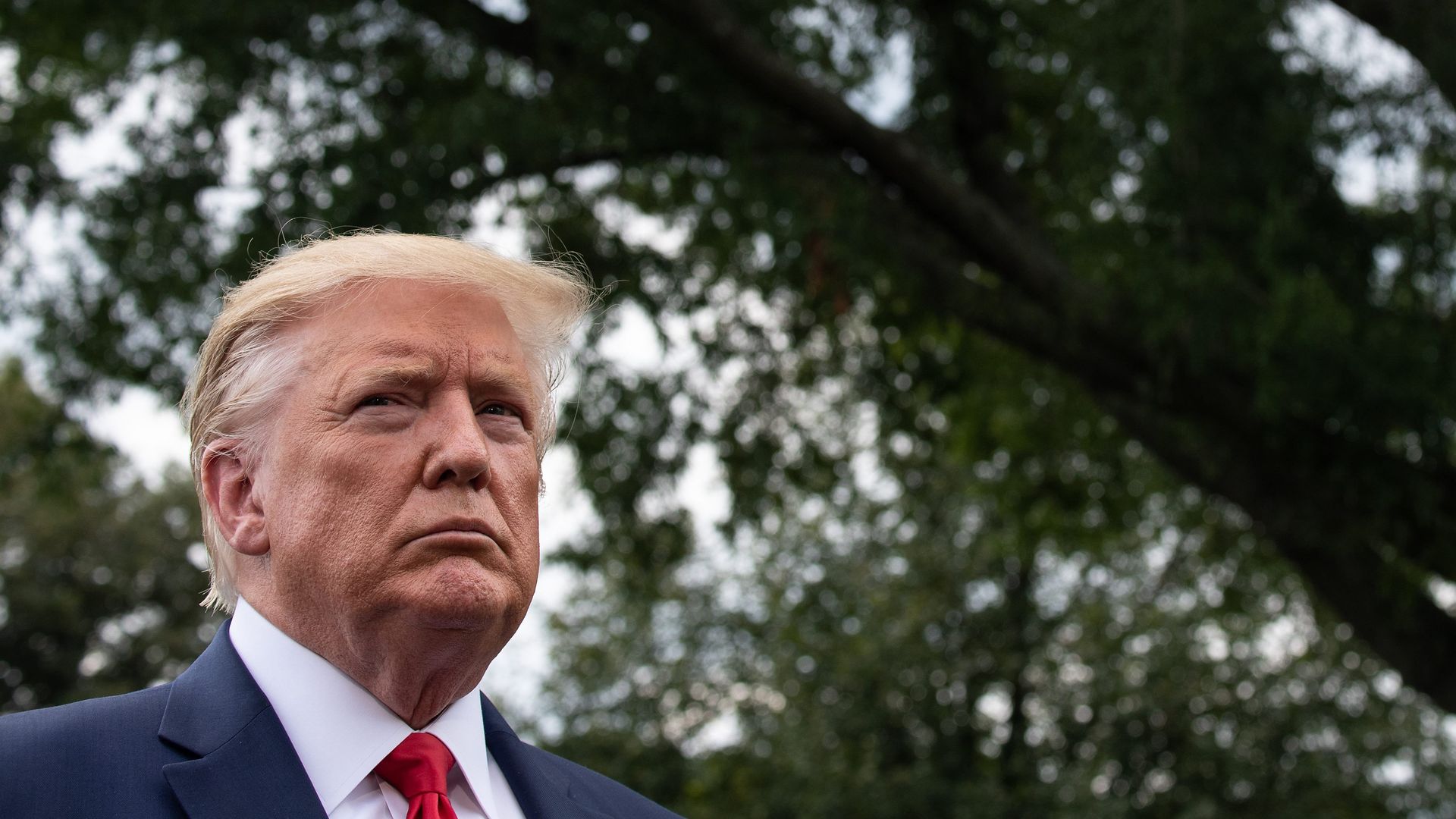 The Trump administration is proposing to cut the number of refugees permitted to resettle in the U.S. next year to just 18,000 — down from a record-low of 30,000 last year, according to a State Department press release on Thursday.
Why it matters: The administration also plans to prioritize refugees who have been persecuted for religious beliefs, Iraqis who have helped the U.S. overseas, and legitimate refugees from Northern Triangle countries, per the release. This would be the fourth time the Trump administration lowered the refugee cap, and it had reportedly discussed lowering it to zero. There are more displaced people in the world today than at any point since World War II, according to the United Nations.
In addition, Trump issued an Executive Order on Thursday evening instructing the federal government to resettle refugees only in jurisdictions where state and local governments have consented to receive those refugees, with "limited exceptions."
Acting Homeland Security Secretary Kevin McAleenan said in a statement that the new refugee cap will allow DHS "to focus on addressing the ongoing crisis at the southern border, reducing a staggering asylum backlog that unfairly delays relief for those with meritorious claims..."
Between the lines: The asylum system and high number of applicants was also mentioned in the State Department press release. Advocates for cutting the refugee cap often argue that the high numbers of asylum seekers the U.S. allows in compensates for cutting the refugee cap — both forms of humanitarian protection for those who have been forced to flee their home nations.
"The current burdens on the U.S. immigration system must be alleviated before it is again possible to resettle large number of refugees," the press release said.
Jared Kushner has also argued that the money spent on bringing refugees into the U.S. would be better spent helping countries already hosting refugees.
The big picture: Trump has made it more difficult for victims and refugees to find help in the U.S.
His administration has repeatedly tried to thwart asylum seekers through new regulations.
Denial rates for visas intended for victims of crime or human trafficking have risen.
The administration has also ended Temporary Protected Status (TPS) for hundreds of thousands of immigrants from nations such as El Salvador, Haiti, Sudan and Nicaragua — although the courts have kept the protected status alive for now.
Editor's note: This story has been changed to clarify that the administration proposed the new ceiling. It must first consult with Congress.
Go deeper