Biden to Kimmel: It's hard to avoid Trump impeachment conclusion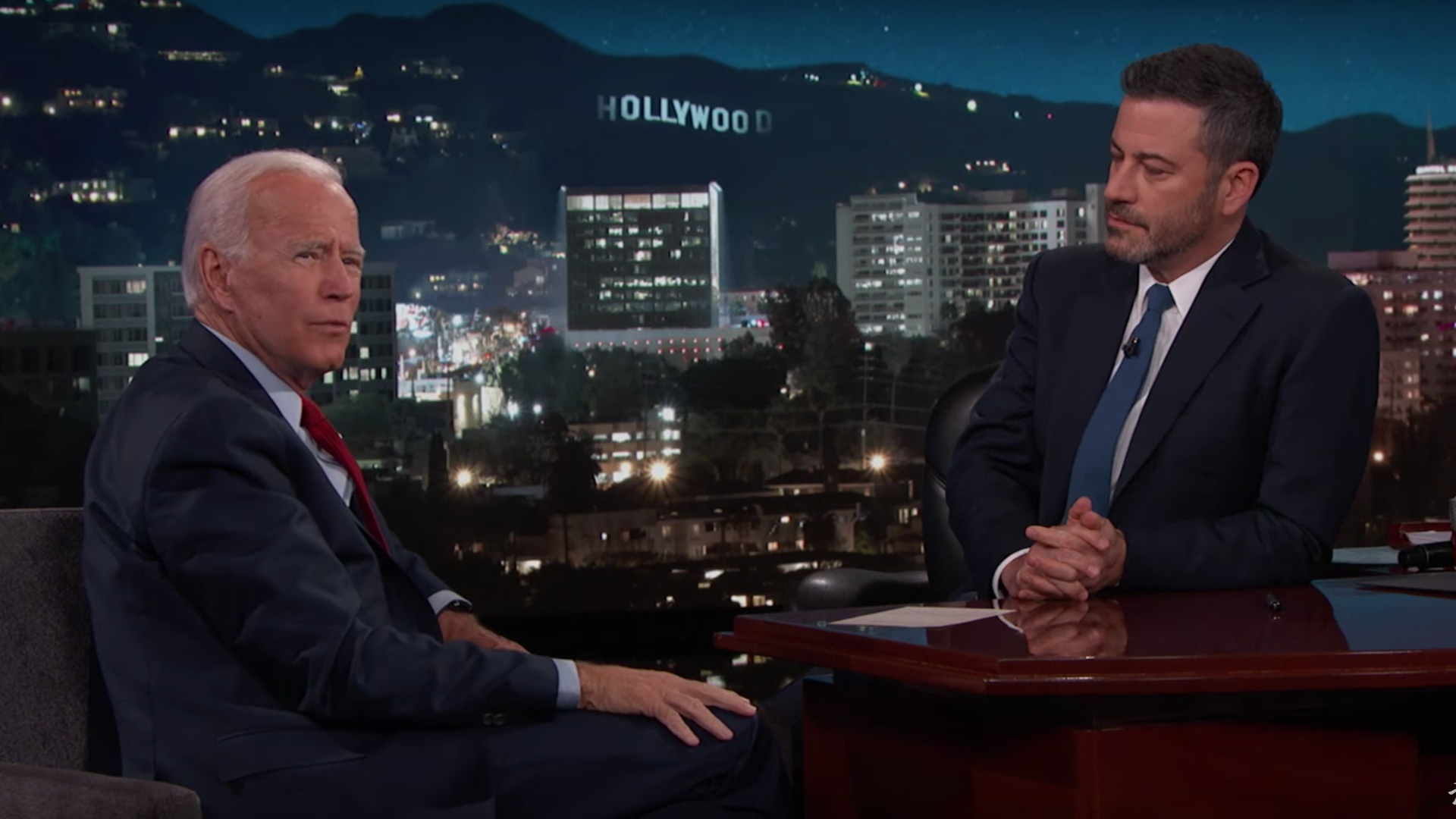 Democratic presidential candidate Joe Biden told ABC's "Jimmy Kimmel Live!" Wednesday it's hard to avoid the conclusion that an impeachable offense had been committed by President Trump.
Why it matters: These are the former vice president's strongest words yet on House Democrats opening a formal impeachment inquiry into allegations that Trump may have pressured Ukraine's president to investigate him and his son Hunter Biden.
The big picture: Biden has said previously he would support Trump's impeachment if the White House refuses to comply with requests for information from Congress and he accused Trump this week on Twitter of committing "an abuse of power." But his comments to late-night talk show host Jimmy Kimmel go much further.
"It's such a blatant abuse of power that I don't think it can stand. Based on the material that they acknowledged today, it seems to me it's awful hard to avoid the conclusion that it is an impeachable offense and a violation of constitutional responsibility."
— 2020 candidate Joe Biden on "Jimmy Kimmel Live"
The other side: Trump has suggested that House Democrats were faking their outrage over his request that Ukraine investigate alleged "corruption" by Biden and his son.
Go deeper:
Go deeper