DNI on whistleblower complaint: "I have upheld my responsibility"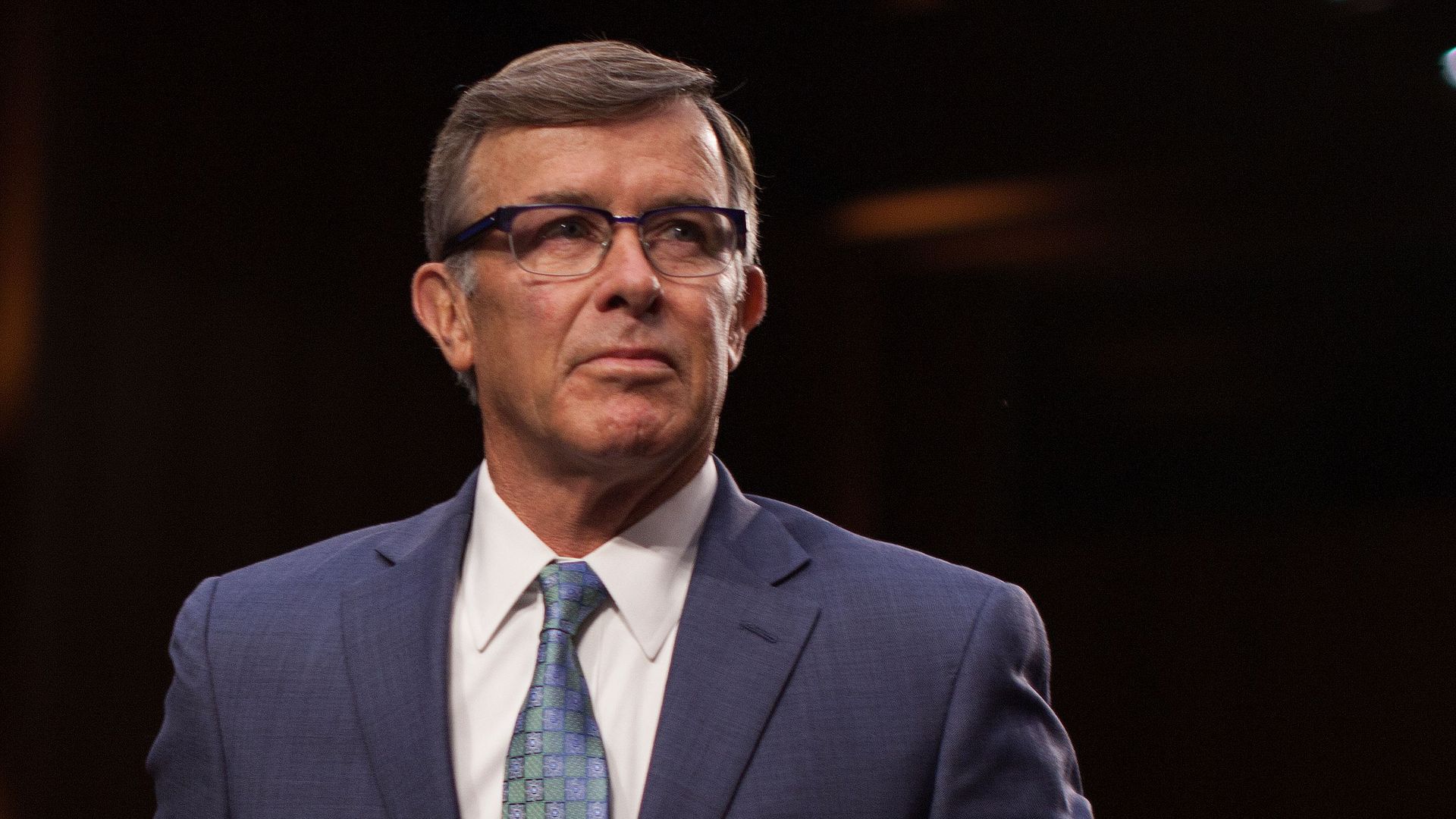 Acting Director of National Intelligence Joseph Maguire said in a statement Tuesday that he has upheld his responsibility "to follow the law every step of the way" while dealing with the whistleblower complaint unraveling this week.
The big picture: Maguire is due to testify before Congress Thursday on a whistleblower complaint regarding a conversation between Trump that involved an alleged "promise" and Ukraine. Trump has confirmed that he spoke to Ukrainian President Volodymyr Zelenky regarding 2020 candidate Joe Biden and his son Hunter, but the nature of the complaint remains unclear.
Maguire's statement comes hours after House Speaker Nancy Pelosi (D-Calif.) announced that she would launch a formal impeachment inquiry against Trump, largely circulating around national security concerns brought forward by the complaint.
What they're saying:
"As public servants, the men and women of the Intelligence Community have a solemn responsibility to do what is right, which includes reporting wrongdoing. I am committed to protecting whistleblowers and ensuring every complaint is handled appropriately. I look forward to continuing to work with the Administration and Congress to find a resolution regarding this important matter,"
— Maguire statement
Go deeper: Rudy: "I can't tell you if it's 100%" false that Trump threatened Ukraine aid
Go deeper