Ukraine whistleblower wants to speak to House and Senate Intel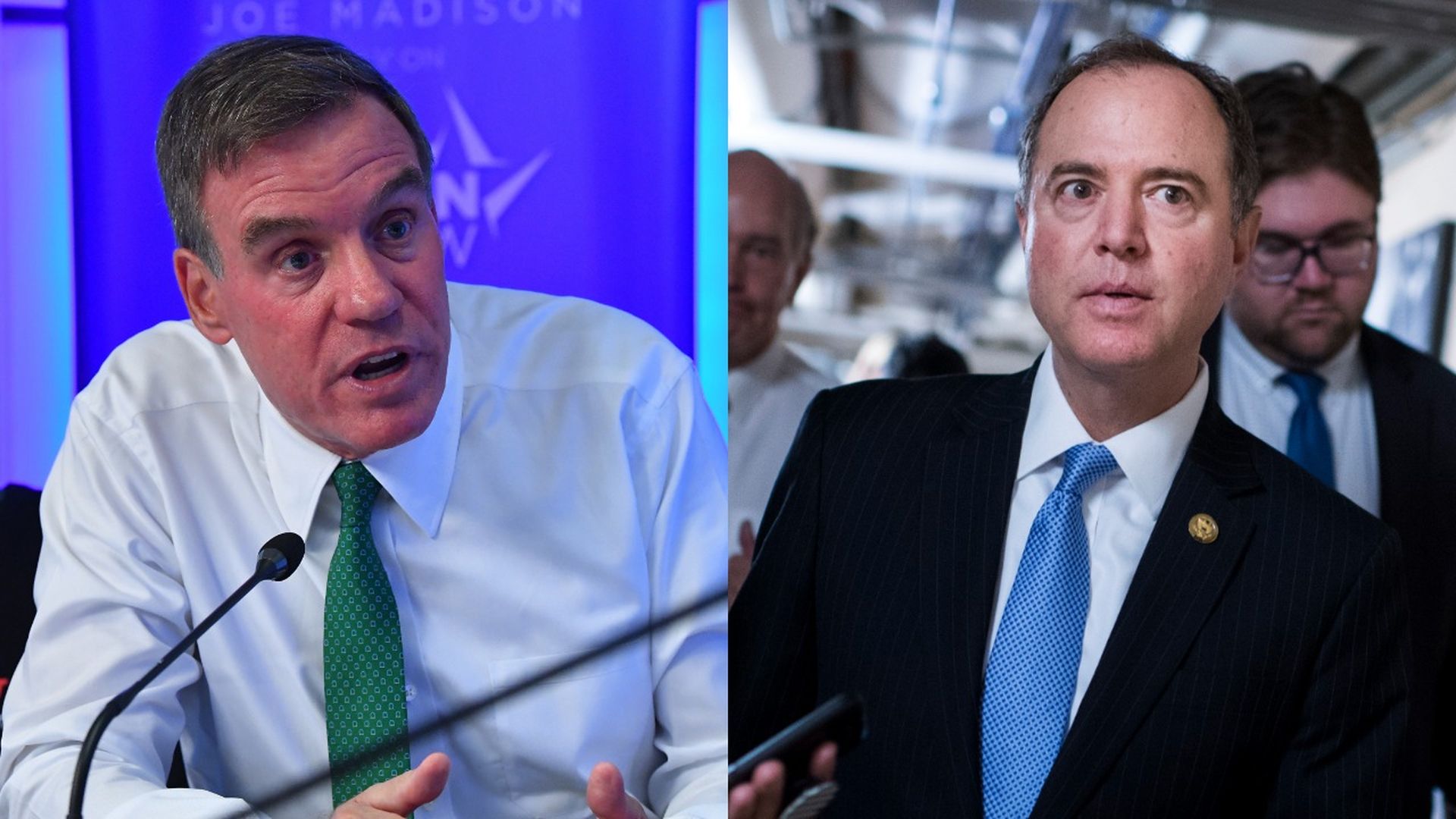 The intelligence community whistleblower behind the complaint reportedly linked to President Trump and Ukraine has requested to speak to the House and Senate Intelligence committees, their attorney confirmed today.
Why it matters: Congress has yet to hear directly from the whistleblower or be provided the complaint in full by the Trump administration. While Trump has authorized the release of the transcript of his call with Ukrainian President Volodymyr Zelensky, that interaction is said to be only one part of a series of events that make up the complaint.
What they're saying: House Intelligence Chairman Adam Schiff (D-Calif.) tweeted, "We have been informed by the whistleblower's counsel that their client would like to speak to our committee and has requested guidance from the Acting DNI as to how to do so. We're in touch with counsel and look forward to the whistleblower's testimony as soon as this week."
In a letter Tuesday to the whistleblower's attorney, Andrew Bakaj, Schiff said House Intel is requesting a voluntary interview with the whistleblower following Acting Director of National Intelligence Joseph Maguire's testimony Thursday.
Senate Intelligence Vice Chairman Mark Warner (D-Va.) "told reporters that the whistleblower's counsel has also reached out" to his committee, per the New York Times' Catie Edmondson.
Bakaj said in a statement: "We support the bi-partisan, unanimous resolution passed by the Senate regarding our client's lawful whistleblower complaint and call upon the Acting Director of National Intelligence to transmit the complete disclosure to the two Intelligence Oversight Committees."
The bottom line: Getting the story directly from the whistleblower would go a long way in helping House Democrats to determine if they should formally open an impeachment inquiry against the president.
Go deeper: Inside Pelosi's impeachment thinking
Go deeper