Manhattan DA urges judge to dismiss Trump lawsuit over tax returns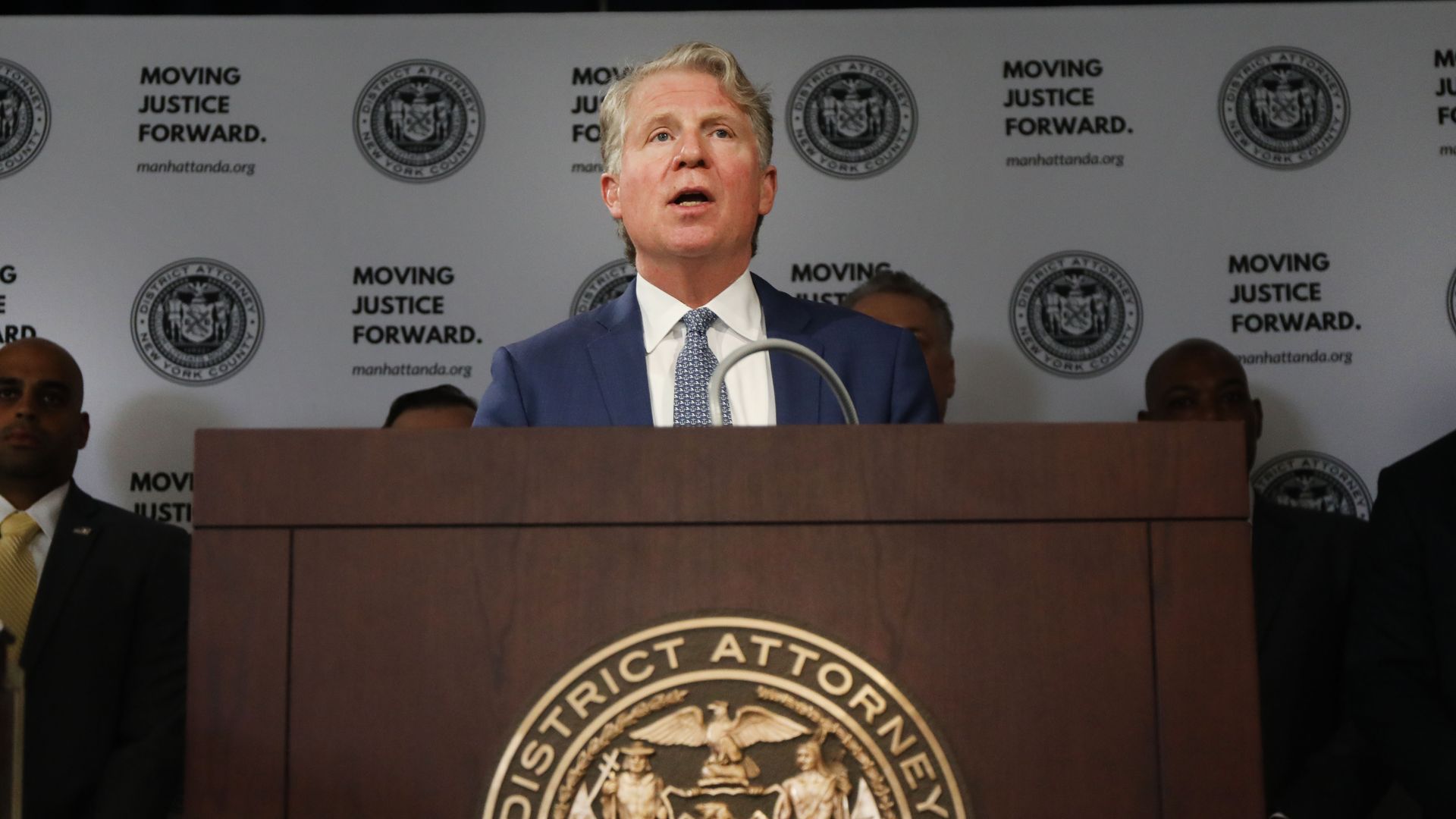 Manhattan District Attorney Cyrus Vance asked a federal judge in a court filing Monday to reject President Trump's attempts to stop New York prosecutors from subpoenaing his corporate and personal tax returns.
Details: Trump sued Vance last Thursday in an effort to block New York prosecutors from obtaining 8 years of his tax returns from his longtime accounting firm Mazars USA. Vance said in the filing addressing Trump's lawsuit that the president was trying to be covered by a "sweeping immunity" that is not provided by law.
"[Trump] is, in fact, seeking to invent and enforce a new presidential 'tax return privilege,' on the theory that disclosing information in a tax return will necessarily reveal information that will somehow impede the functioning of a president."
— Excerpt from Cyrus Vance's court filing
Context: The New York Times first reported this month that Vance's office had subpoenaed the tax returns for its investigation into hush money payments made to Stormy Daniels during the 2016 election. Courthouse News first reported news of Vance's court filing Monday.
The big picture: Per Axios' Zachary Basu, the New York case is the third Trump lawsuit designed to block the release of his tax returns.
In July, Trump filed a lawsuit against House Democrats and the state of New York over a law that would permit tax officials to turn over his state tax returns.
In May, a federal judge in Manhattan declined a request by Trump, his family and his company to block Deutsche Bank from complying with a congressional subpoena for his financial records.
Go deeper: Trump sues House Democrats to block release of state tax returns
Go deeper