Alliances are Advertising Week's big trend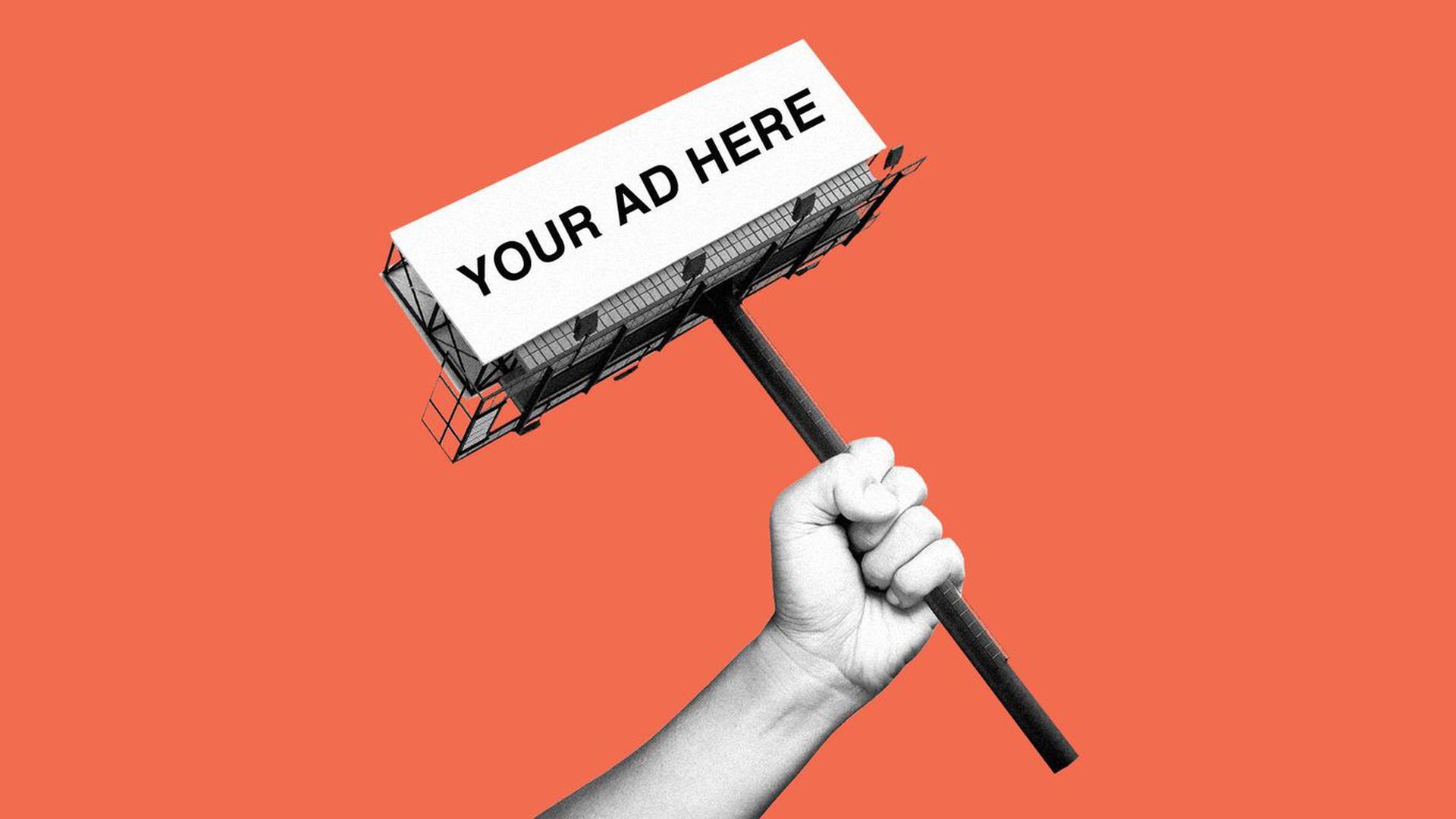 Heading into Advertising Week, The ad market is healthy and is forecasted to grow slightly higher than expected during the second half of the year due to positive economic growth.
The big picture: It's still mostly controlled by Google and Facebook, and after years of trying to figure out how to take on the "duopoly," publishers have mostly resorted to the same thing they've been trying to do for years: team up.
Yes, but: Experts worry that a recession or economic downturn could impact spending by some of the biggest categories in the years ahead: Tech, Finance, Retail and Travel. So while the second half of the year should look as rosy as the first, 2020 and 2021 may start to look different.
What's new (in digital):
The Washington Post said last week that it's creating an ad network for premium publishers to take on Google.
BuzzFeed, Group Nine. and Insider (Business Insider) are creating an ad sales alliance to sell video ads, The Wall Street Journal reports.
What's new (in TV):
NCC Media, a joint ad venture between some of the biggest cable companies, said it's rebranding and added new data targeting options for TV.
AT&T's Xandr ad company said it added Bloomberg and Vudu to its joint ad marketplace for video advertising sellers.
Open AP, an advanced TV ad alliance between big networks like Viacom, NBC and Fox, announced a new buying strategy and leadership changes.
Yes, but: On the buy side, advertisers aren't all aligned on whether or not they support these join efforts from the publishers.
During a panel I moderated last week at AT&T's advertising conference, some of the country's biggest buyers noted that sellers do these things to make it easier for them to sell ads, but these fragmented alliances don't always make ads easier to buy.
Go deeper: The rise of addressable ad alliances
Go deeper