Congo approves second Ebola vaccine to fight the deadly virus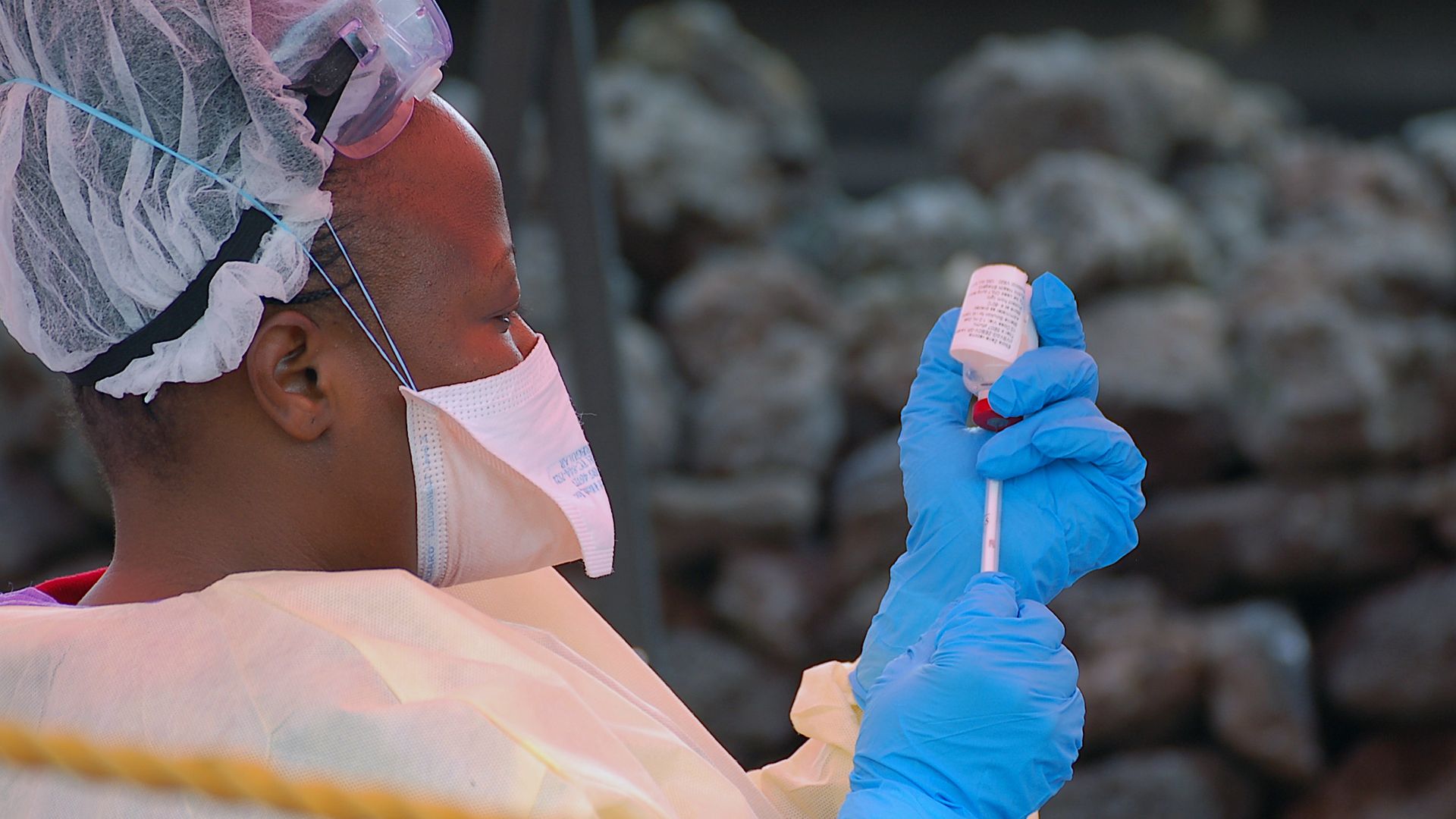 The Democratic Republic of the Congo has decided to allow a second Ebola vaccine to be distributed to certain areas of its country — a move that the World Health Organization praised as a key tool to halting further expansion of the deadly virus.
Why it matters: The DRC initially resisted some of the recommendations from the WHO, including one to approve testing another experimental vaccine. But DRC's new leader of the Ebola response in the Ministry of Health is trying new activities to halt the outbreak, which as of Sept. 19 killed about 2,111 people and infected roughly 3,157 people (in both probable and confirmed infections).
"The DRC authorities, in deciding to deploy the second experimental vaccine to extend protection against this deadly virus, have once again shown leadership and their determination to end this outbreak as soon as possible."
— WHO Director-General Tedros Adhanom Ghebreyesus, in statement
Details: The DRC will introduce the second experimental vaccine made by Johnson & Johnson starting in mid-October, the WHO says. It will complement the current vaccine made by Merck, which is also experimental but has preliminary results showing high effectiveness.
J&J's vaccine was initially considered to be harder to distribute logistically, since it requires 2 doses given 56 days apart — tough to do especially in areas with a highly mobile population and many refugees.
However, the DRC is planning to use this experimental vaccine in communities outside of the Ebola hot spots in an effort to prevent the outbreak from reaching new regions.
Meanwhile, the WHO issued a statement Saturday warning that there may be at least one undiagnosed case in Tanzania, adding that it is trying to discern the situation there but were finding Tanzanian officials unresponsive to its requests for more information.
Go deeper:
Go deeper