Attacks on Elizabeth Warren rise as she surges in polling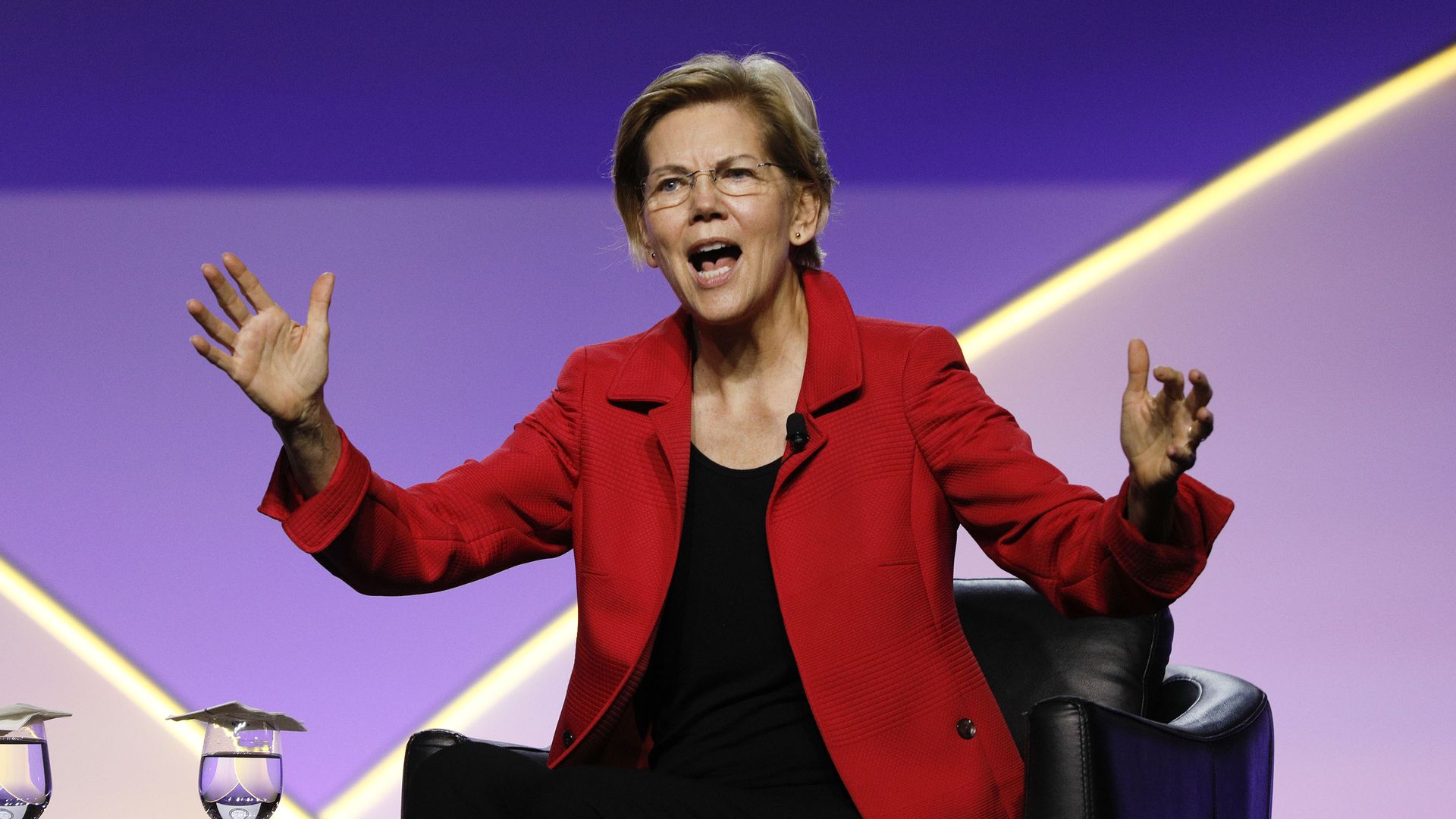 As Sen. Elizabeth Warren (D-Mass.) surges in the polls to a consistent second place behind former Vice President Joe Biden, heightened attention has exposed her to more serious efforts to attack her by other members of the Democratic field.
Driving the news: In recent days, Biden and Mayor Pete Buttigieg criticized Warren for dodging questions about whether her Medicare for All proposal will raise taxes on middle-class Americans, according to USA Today. Both Buttigieg and Biden oppose abolishing private insurance under Sen. Bernie Sanders' Medicare for All plan, and instead favor a "public option."
"You can't beat Trump by not being straightforward about what it's going to do," Biden told a Warren supporter at a campaign event.
"I think that if you are proud of your plan and it's the right plan, you should defend it in straightforward terms," Buttigieg told CNN.
For her part, Warren has contended that the question shouldn't be whether taxes will be raised — it should be whether the total health care costs to American families will increase.
According to the AP, Warren has also faced backlash from Sanders supporters after the Working Families Party — a key progressive group that backed Sanders in 2016 — chose to endorse her instead.
The Biden campaign has also quietly suggested that Warren has purposely declined to release tax returns from her years doing corporate legal work as a Republican because "she doesn't want scrutiny on her sources of income in the years before she established herself as a consumer champion," per the AP.
Between the lines: Warren's increased stardom could take pressure off Biden, who — especially on the debate stage — has been the target of candidates looking for their breakout moments.
Go deeper: The Democrats' 3-way, 70-something race
Go deeper