How Hope Hicks is doing in Hollywood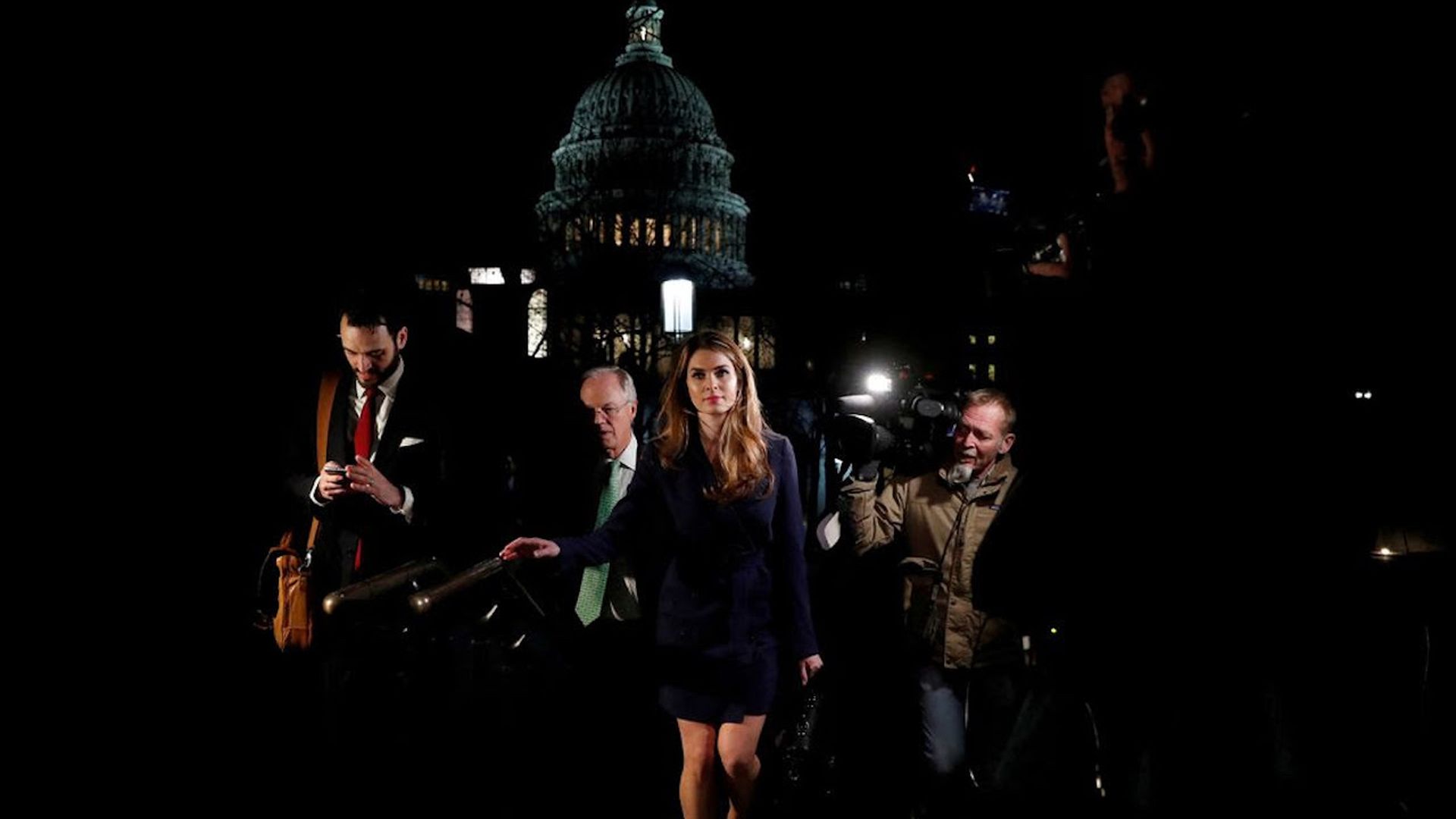 Shawn McCreesh spoke with entertainment execs and journalists who describe Hope Hicks, now Fox Corp. EVP and chief communications officer, "much the way the Washington press corps does: delightful and delightfully competent, for Graydon Carter's weekend newsletter Airmail.
"A year ago Hicks was at the white-hot center of the Free World, fielding calls from the New York Times and patching through heads of state. Now excitement comes in the form of tours of Century City back lots. Though not always. Familiars say she self-deprecatingly describes pariah status with certain Hollywood stars this way: 'No one on the cast of Modern Family wants to see me.'"
— Shawn McCreesh writes about Hope Hicks
What they're saying:
She's been known to skip press events and premiers as working for President Trump makes "the scarlet T burns bright in Hollywood."
Hicks' friends tell McCreesh she misses Washington.
A veteran reporter said, "There was certainly a high bar coming in because the instinct of a lot of the reporters out there was to trash her. Even before she took the ob, people at Fox wondered, 'Why are we hiring this Trump lackey, oh my God.' She doesn't know a ton about the inner workings of this business, but that said, she also doesn't act like she does."
Go deeper: Every high-profile Trump administration departure
Go deeper