Bill de Blasio drops out of 2020 presidential race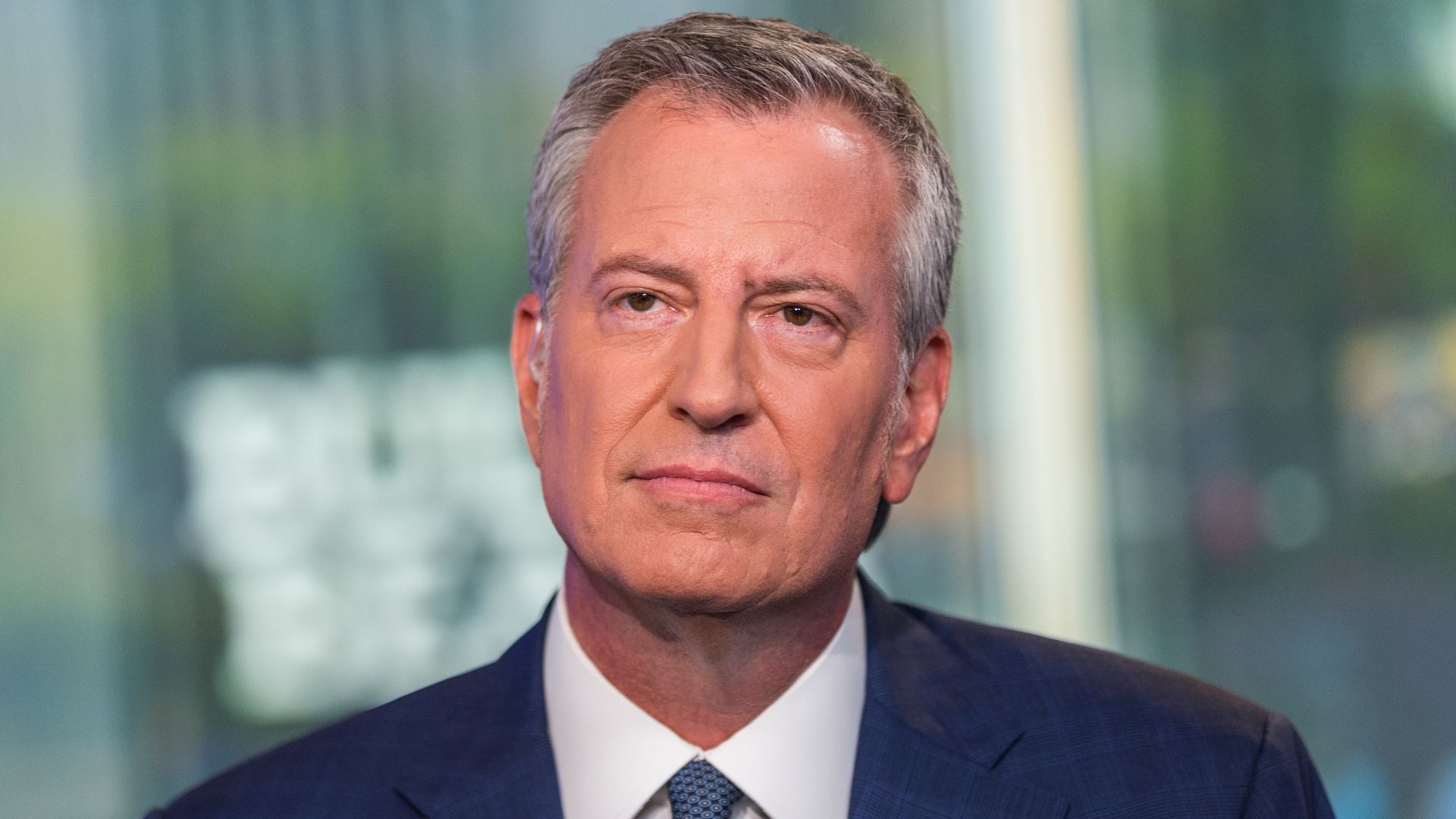 New York City Mayor Bill de Blasio announced Friday that he is dropping out of the 2020 presidential race during an appearance on MSNBC's "Morning Joe."
The big picture: De Blasio gained recognition over the years for his progressive policies, but also drew criticism for focusing on his national profile more than the city he was elected to serve. Throughout the campaign, New York City issues came to the forefront, including when protestors infiltrated the second debate to demand he fire New York police officer Daniel Pantaleo over the 2014 killing of Eric Garner.
At the time of his announcement, 76% of registered voters in New York did not think de Blasio should run for president, according to a Quinnipiac University poll.
De Blasio managed to pull off a few standout moments, including when he came out in support of the Paycheck Fairness Act and the Amateur Sports Act, which guarantee equal pay and resources in sports, regardless of gender.
What he's saying: In an op-ed published by NBC News, de Blasio promised he will rally Democrats to keep President Trump from winning in 2020:
"I'll also help ensure our party continues to be remade in the image of the activism I've seen all across this nation. Democrats must return to our roots as a party focused on bold solutions that speak to the concerns of working people."
"If we do not, we will lose in 2020. Yes, Donald Trump lies to working people, but he at least pretends to talk to them. That may be enough for him to win, if we do not constantly make it clear that the Democrats are the party of everyday Americans in rural counties and urban centers, the coasts and the heartland."
President Trump quickly responded to the news on Twitter:
Real Clear Politics' 2020 polling aggregator had de Blasio at the bottom of the pack of serious candidates at the time of his departure from the race — at 0.2%.
Go deeper: 2020 presidential election: Track which candidates are running
Go deeper