Exclusive: Walmart CEO Doug McMillon to chair Business Roundtable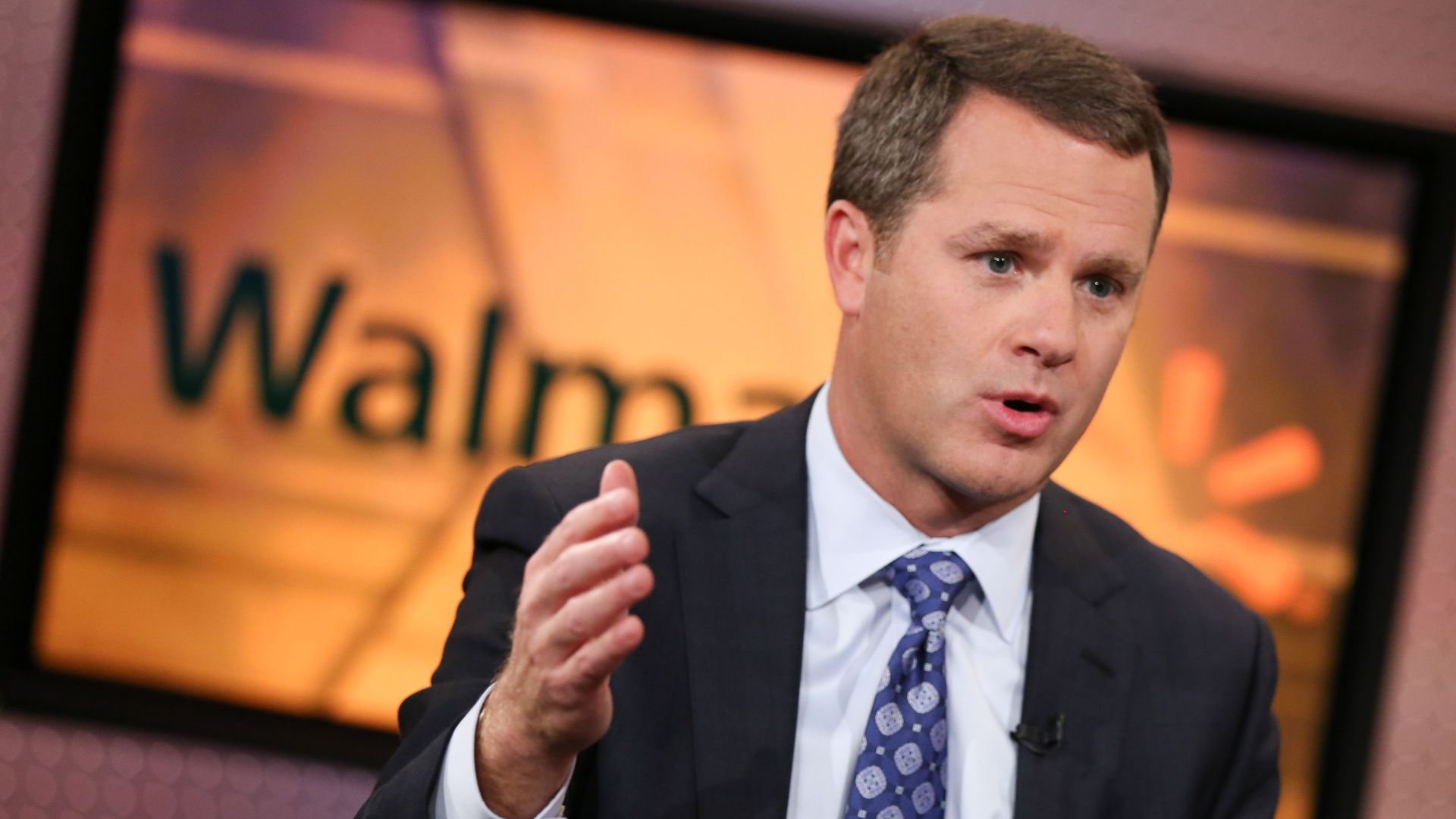 Walmart President and CEO Doug McMillon was named Thursday as the incoming chairman of the Business Roundtable, a CEO-only group that recently sparked a national conversation about the evolving role of corporations in society.
Why it matters: McMillon — born in Arkansas, where Walmart is headquartered, and with the company his whole career — brings a heartland face to business at a time when CEOs face rising political pressure from employees, social media and customers.
McMillon, 52, begins a two-year term on Jan. 1 and succeeds JPMorgan Chase Chairman and CEO Jamie Dimon, who has served three years as BRT chair.
Walmart, with 2.1 million employees around the world, is enmeshed in many of the policy issues facing the BRT — from trade and taxation to automation and health care.
McMillon was an early leader within Walmart on driving sustainability and led recent efforts to raise wages and increase workforce training.
He said in a statement: "In the coming months, there will be extensive conversations about America's future and the role business plays in shaping it. ... I commit to keeping Business Roundtable CEOs at the forefront of constructive public policy debates."
Dimon said in an interview: "I think Walmart is the epitome of an inclusive-economy company."
Josh Bolten, the Business Roundtable's President and CEO, said: "Doug is the ideal person to pick up from Jamie in bringing the broader business community together on looking forward to how do we make sure that this economy works for every American."
Go deeper:
Go deeper