Rex Tillerson says Netanyahu used 'misinformation' to persuade Trump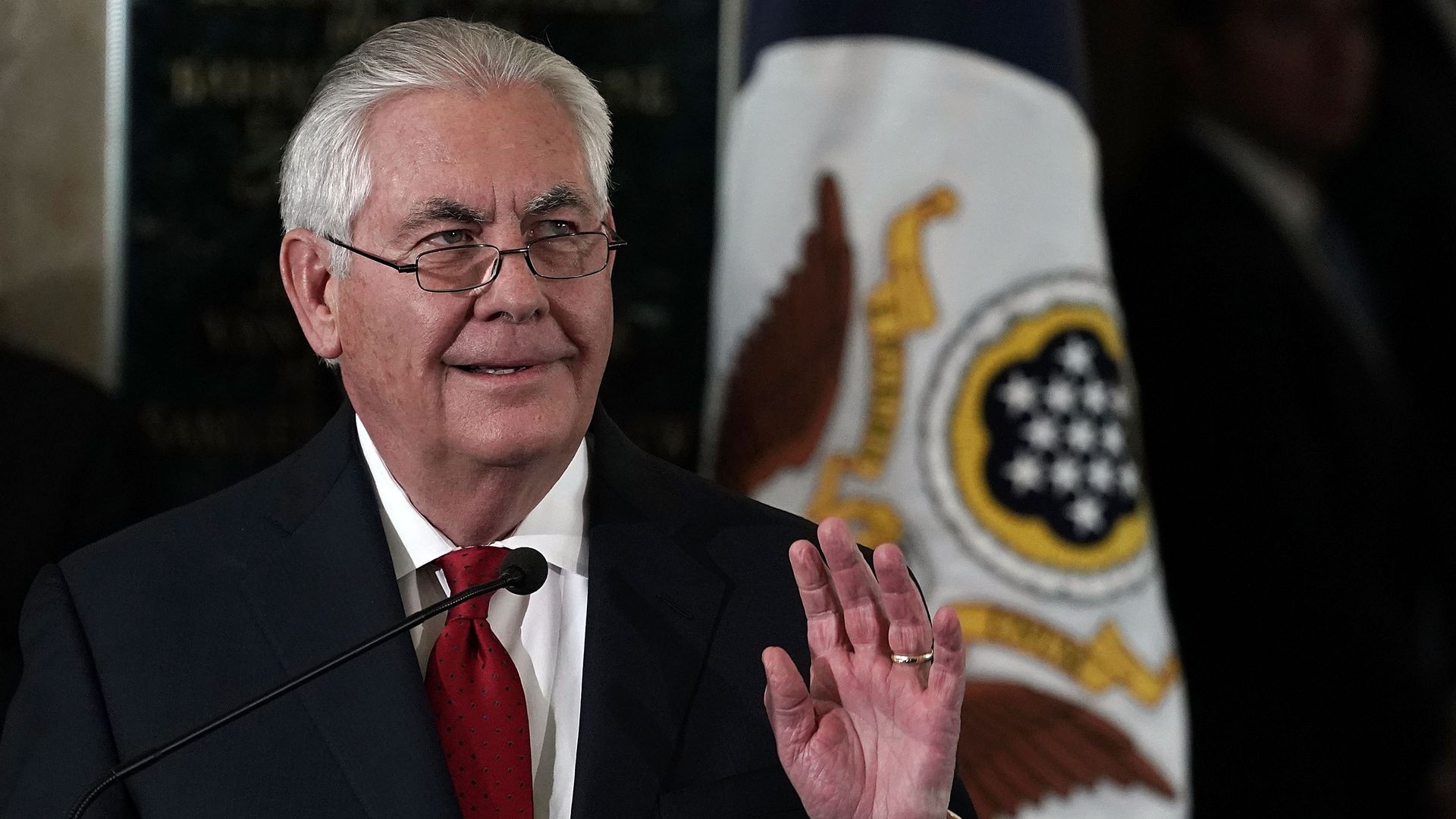 Former Secretary of State Rex Tillerson said on Tuesday that while serving in President Trump's Cabinet, the Israeli government led by Prime Minister Benjamin Netanyahu would sometimes share "misinformation" to persuade Trump on particular issues, the Harvard Gazette reports.
What he's saying: "They did that with the president on a couple of occasions, to persuade him that 'We're the good guys, they're the bad guys,' Tillerson said at a panel with Harvard professors. "We later exposed it to the president so he understood, 'You've been played.' It bothers me that an ally that's that close and important to us would do that to us."
Tillerson called Netanyahu "an extraordinarily skilled" diplomat and politician, but also described him as "a bit Machiavellian."
The big picture: Netanyahu and Trump have enjoyed a close relationship throughout the U.S. president's tenure, which the prime minister has leveraged in 2 election campaigns. Trump has recognized both Jerusalem as Israel's capital and Israeli sovereignty over the Golan Heights, while Netanyahu has named a Golan settlement "Trump Heights" and erected campaign billboards showing the 2 leaders shaking hands.
Yes, but: Trump appeared to distance himself from Netanyahu on Wednesday after the prime minister failed to earn a parliamentary majority in the latest election. Netanyahu is fighting for his political survival and needs to remain in power in order to avoid a possible indictment for fraud and bribery.
Go deeper: Tillerson says Jared Kushner repeatedly circumvented State Department
Go deeper