Altria's Juul investment is in trouble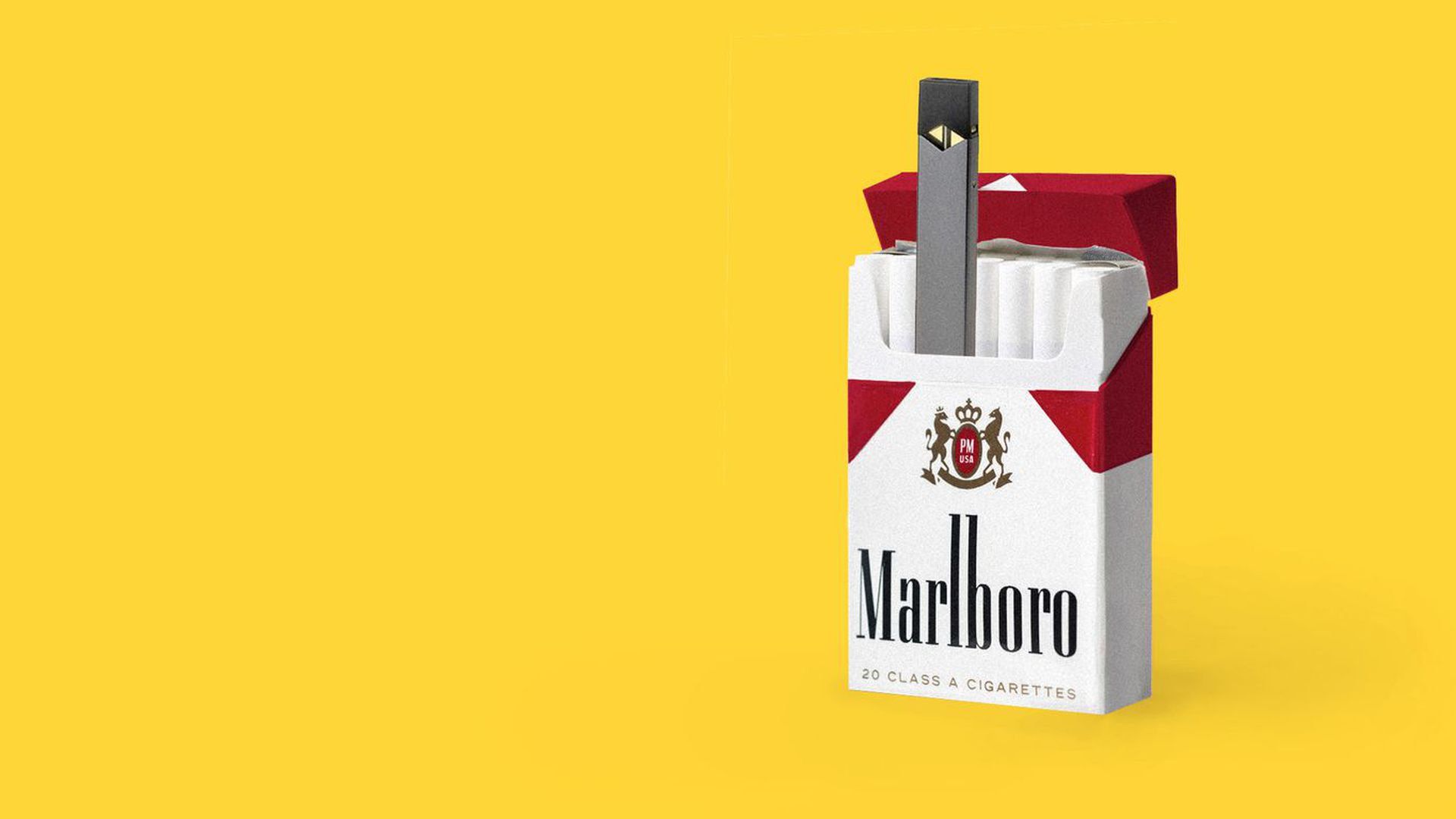 Altria's $12.8 billion investment for a 35% stake in Juul is at risk of becoming one of the worst corporate investments of all time.
The big picture: Sometimes it's darkest before the light, but right now it looks like Altria got smoked.
The latest: Juul keeps getting hit left and right these past few weeks — particularly after the recent spate of vaping-related lung diseases. Juul is also facing a possible Congressional subpoena after failing to provide documents in July.
Last week, President Trump proposed banning all flavored vaping pods from the U.S. market, including mint and menthol.
Earlier this week, Juul products disappeared from Chinese e-commerce sites JD.com and Alibaba's Tmall, without explanation.
Yesterday, India banned e-cigarettes entirely.
Go deeper: The global anti-vaping tipping point
Go deeper