Trump after Netanyahu election setback: Our relations are with Israel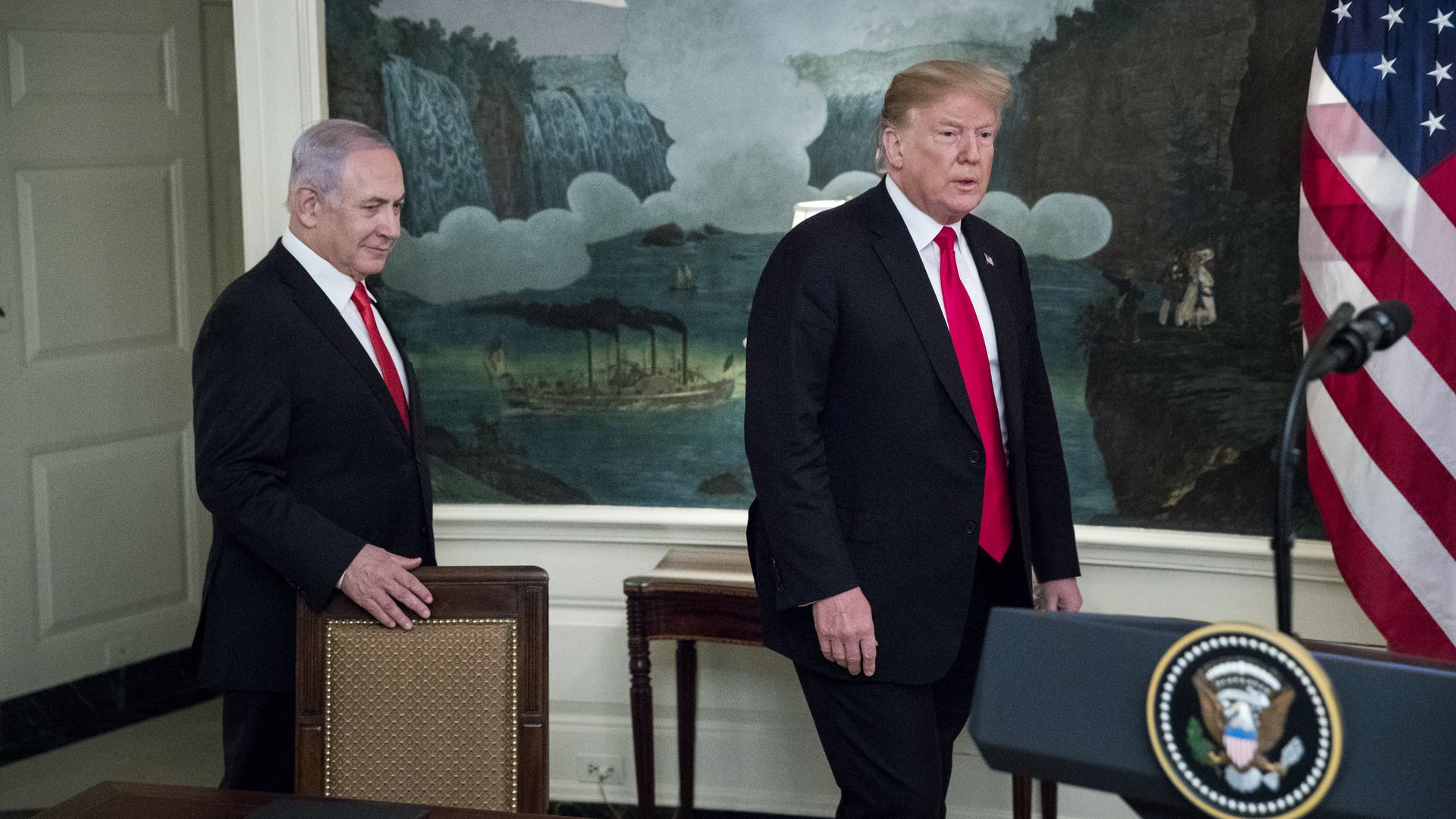 President Trump appeared to distance himself from Israeli Prime Minister Benjamin Netanyahu today after the latter's failure to win a parliamentary majority in Tuesday's elections.
What he's saying: Trump told reporters in California that he hasn't spoken yet to Netanyahu about the election results and stressed that his administration's relations "are with Israel." Those cool remarks are a blow to Netanyahu, who is fighting for his political survival.
Flashback: During his election campaign, Netanyahu used his personal relationship with Trump as an asset.
Netanyahu used images of himself and Trump on billboards around the country and in campaign ads under the headline "In a different league," a message intended to stress his advantage when it comes to foreign policy experience.
Trump gave Netanyahu his enthusiastic backing during April's elections but offered less active public support in the run-up to this week's vote.
Trump and Netanyahu did speak on the phone days before the election, and the president tweeted that he'd be willing to explore the possibility of a defense treaty with Israel after the elections. The tweet suggested Netanyahu would be remaining in office — an outcome that is now uncertain.
The latest: Netanyahu cancels trip to UN General Assembly over Israel election results
Go deeper