Pelosi backs Affordable Care Act over Medicare for All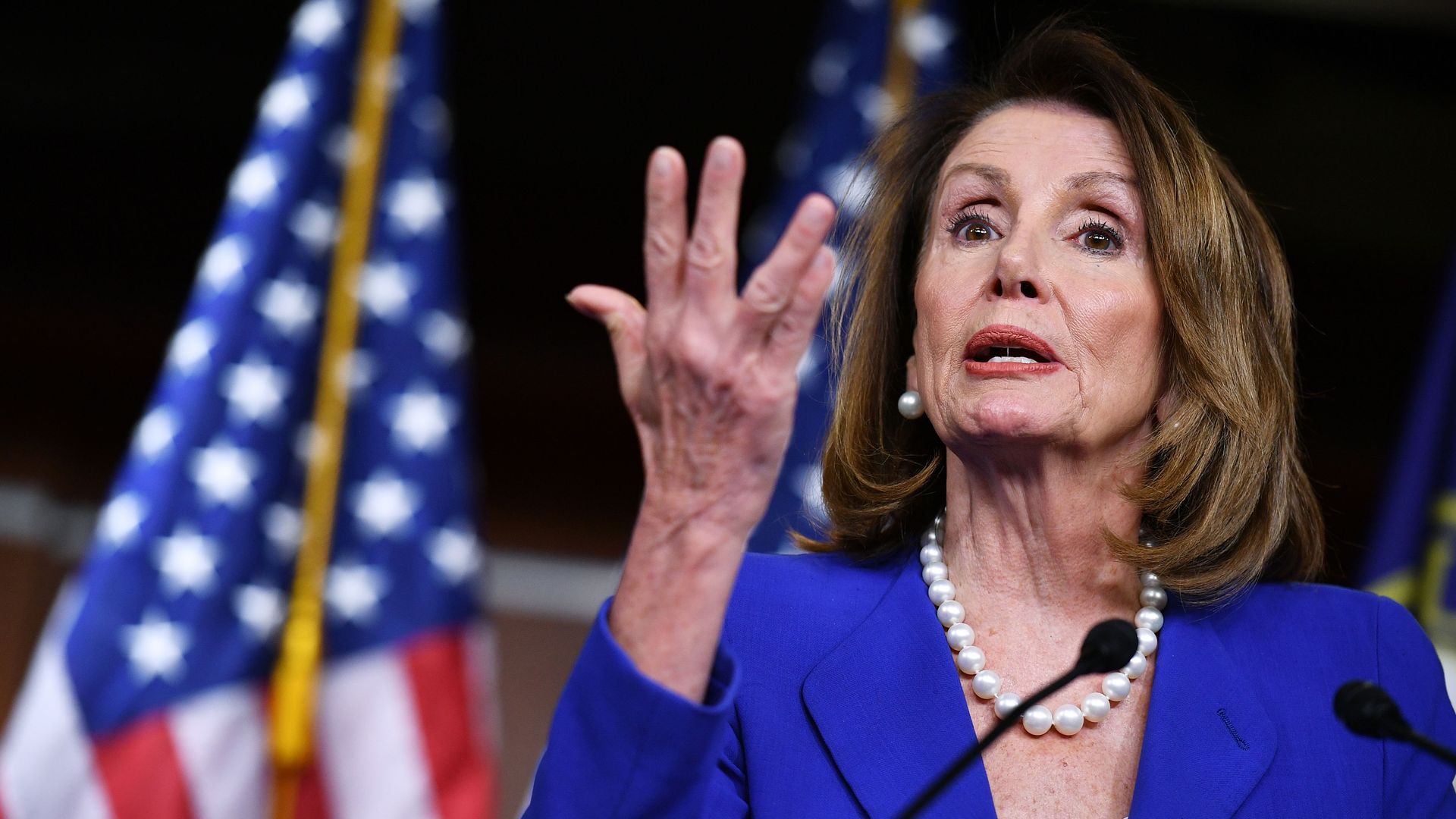 House Speaker Nancy Pelosi told Jim Cramer on CNBC's "Mad Money" on Tuesday that Democrats should focus on making improvements to the Affordable Care Act instead of pushing to introduce Medicare for All.
Why it matters: The Medicare for All bill from Sen. Bernie Sanders has 16 co-sponsors, including several other 2020 Democrats. Other Democratic candidates support versions of the bill. Pelosi's health care comments seem more in line with 2020 front-runner Joe Biden, whose policies involve improving the Affordable Care Act.
"I believe the path to health care for all is a path following the lead of the Affordable Care Act. ... Let's use our energy to have health care for all Americans, and that involves over 150 million families that have it through the private sector."
— Nancy Pelosi to CNBC
The big picture: Pelosi has been working for months on improvements to the ACA, including a drug pricing plan that's due to be announced soon.
The plan would give Medicare the authority to negotiate the prices of 250 drugs, limit how high these prices could be based on how much other countries pay, and establish harsh penalties for drugmakers who refuse to comply.
Go deeper:
Go deeper