Cuccinelli asks for power to release info on refugees accused of crimes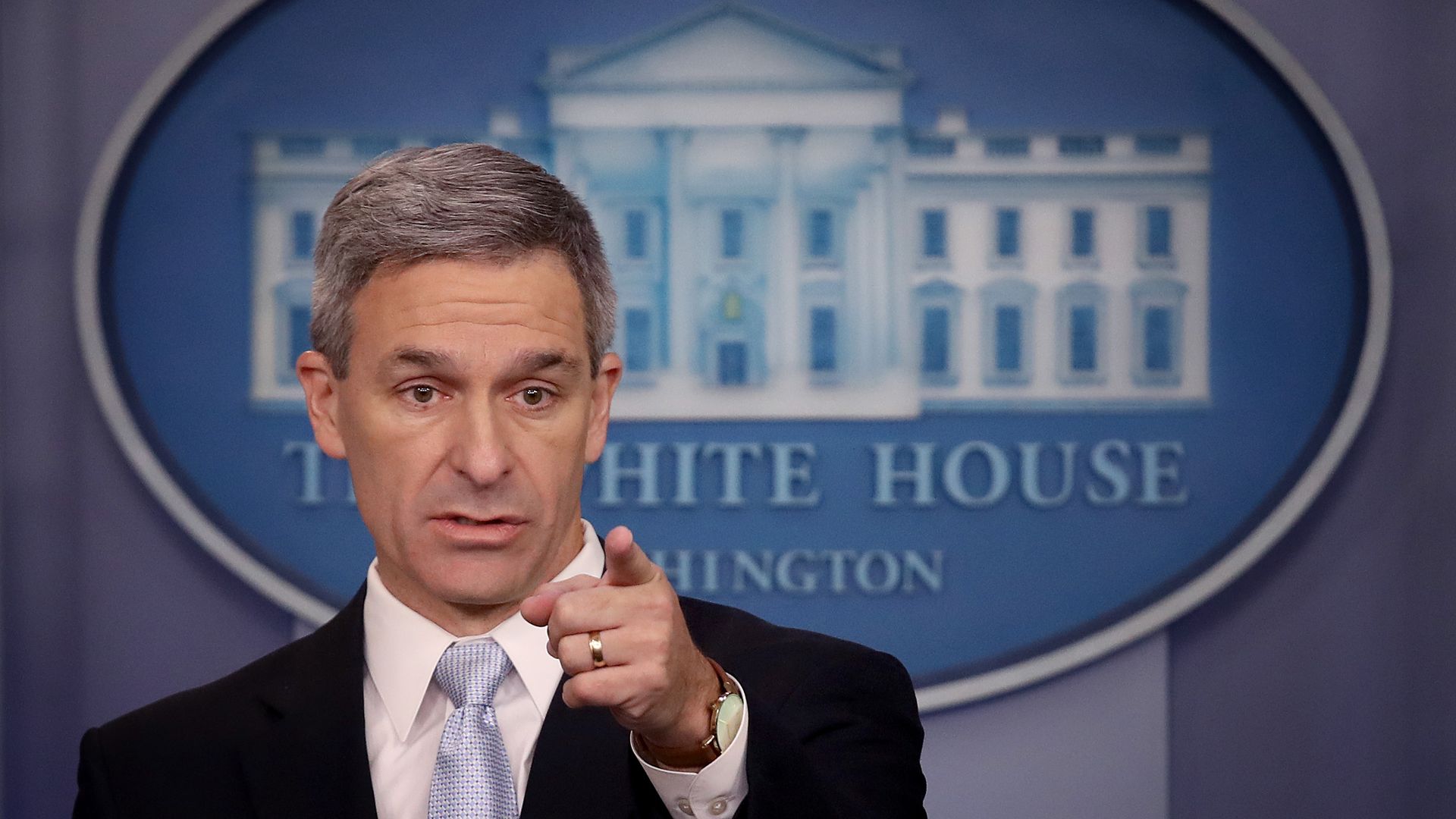 Acting U.S. Citizenship and Immigration Services Director Ken Cuccinelli sent a memo to acting Department of Homeland Security Secretary Kevin McAleenan earlier this month requesting the authority to publicize personal information about refugees and asylum seekers accused of crimes, Buzzfeed News' Hamed Aleaziz reports.
Why it matters: Only the DHS secretary currently has the power to release information about asylum seekers and refugees being prosecuted. Cuccinelli has become one of the loudest immigration hardliners in the administration, and as USCIS director, has already rolled out a series of regulations cracking down on immigrants and asylum seekers.
"[T]he Acting Director requested the same authority in order to educate the America public, lawmakers, and media about the dangerous criminals who came to the United States by abusing our legal immigration system."
— A USCIS spokesperson told Buzzfeed News
The big picture: While he oversees the agency that deals with the legal immigration system, Cuccinelli has defended Trump border policies and raids on unauthorized immigrants — issues more relevant to Immigration and Customs Enforcement (ICE) and Customs and Border Protection (CBP).
This wouldn't be the first time Cuccinelli has tried to broaden his powers, either. The New York Times reported earlier this month that Cuccinelli demanded that ICE turn over control of the the student visa program.
Go deeper: Cuccinelli tells Axios that birthright citizenship should be limited
Go deeper