Israeli election: Netanyahu says he won't concede, blames media bias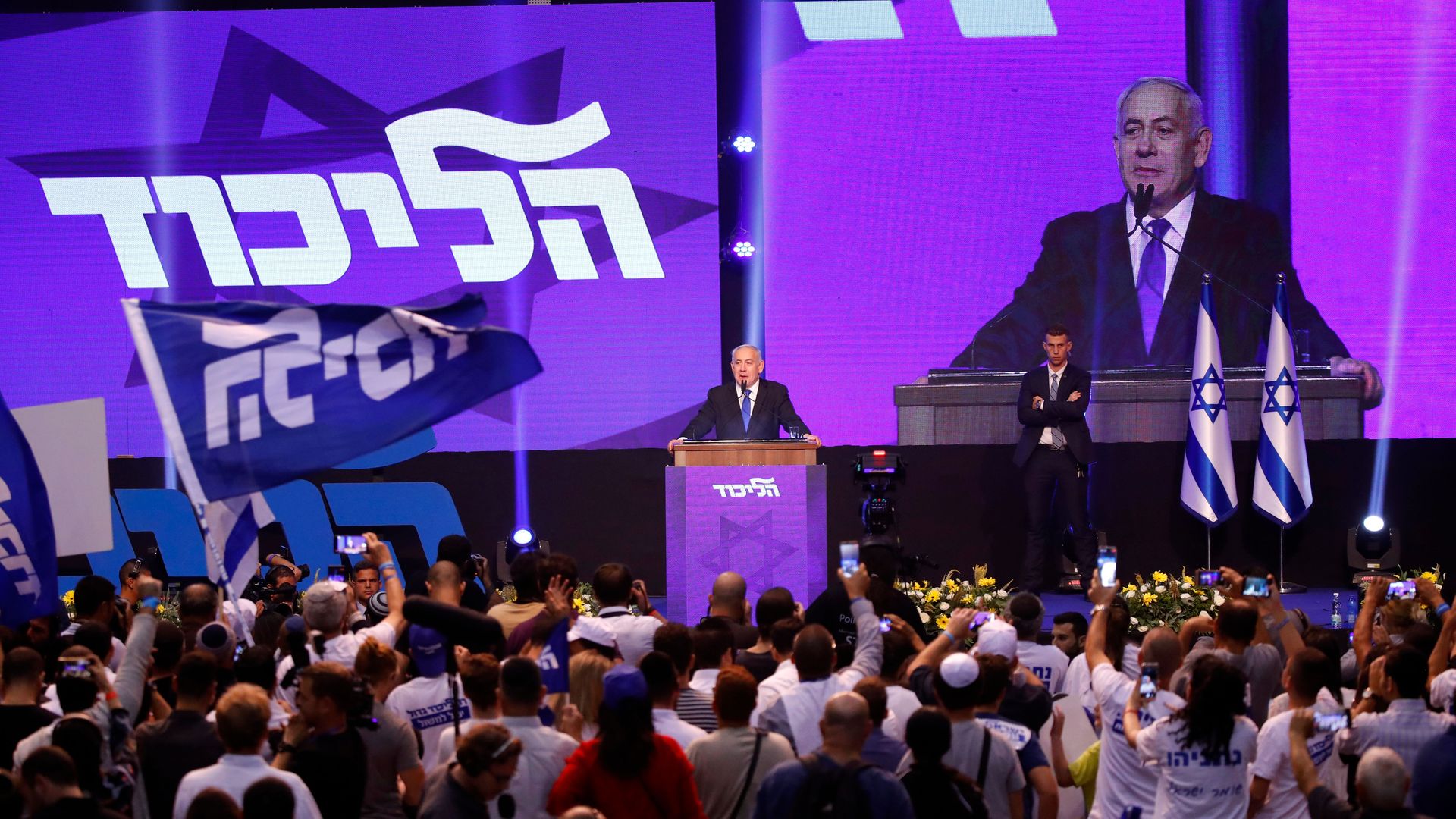 Israeli Prime Minister Benjamin Netanyahu says he'll still fight to keep power despite exit polls from today's elections showing his Likud party trailing the center-left Blue and White party and his right-wing bloc falling short of a majority.
What he's saying: Netanyahu accused the media of biased coverage during the campaign and insisted that after waiting for the final results, he'd attempt to form a governing coalition. Netanyahu also said Israel needs a Zionist government committed to Israel's identity as a Jewish state, adding: "No government can be based on support from Arab parties." Netanyahu, Israel's longest-serving prime minister, also stressed that he's the man to deal with President Trump's peace plan and the Iranian nuclear threat.
Go deeper: Early election results.
Go deeper