Hurricane Humberto cuts power to 80% of Bermuda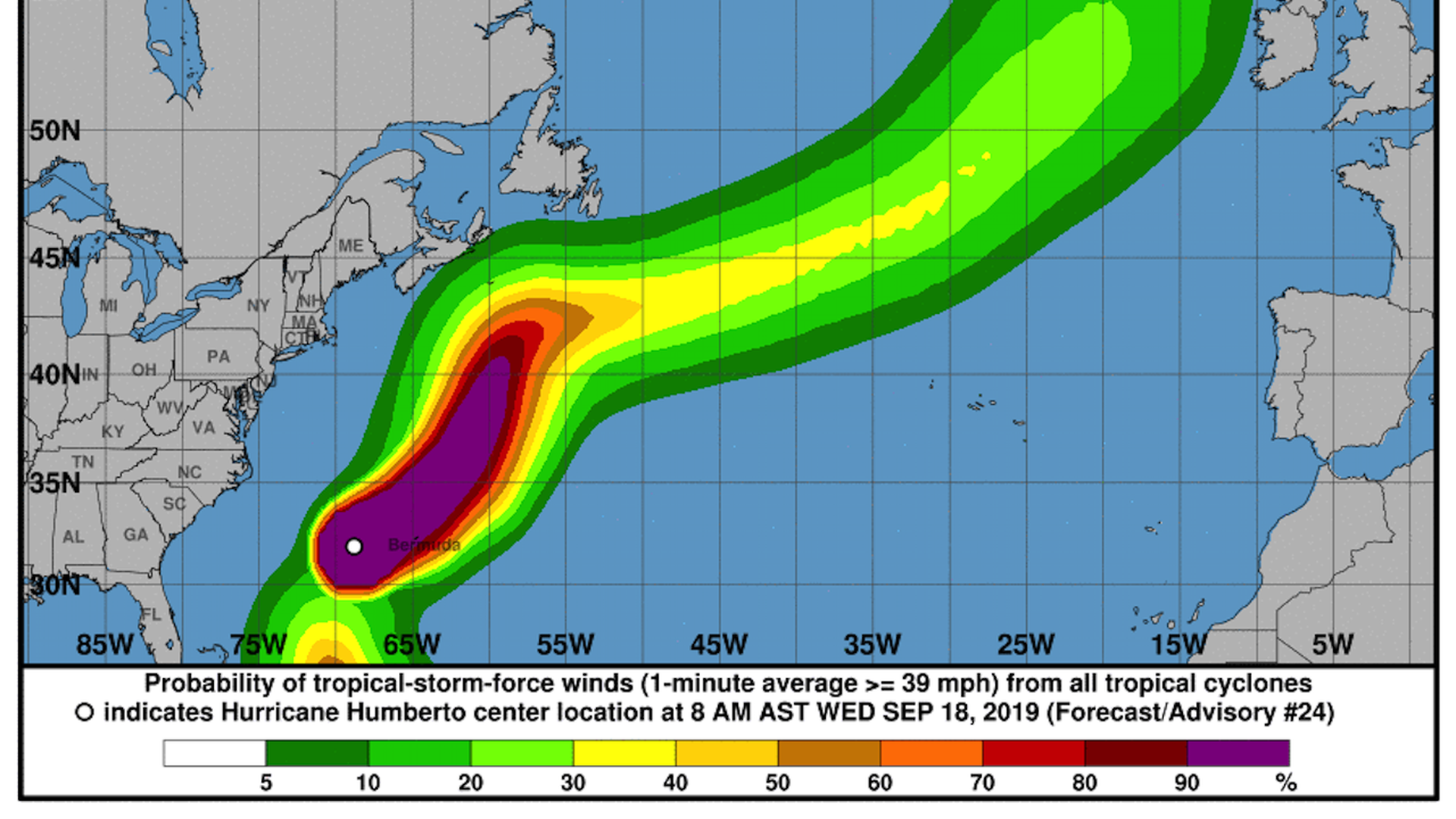 Bermuda was spared the brunt of Hurricane Humberto, but the Royal Gazette reports that the Category 3 storm's 125 mph winds cut power to almost 20,000 British island territory residents — about 80% of the population.
Details: Bermuda Fire and Rescue Service reported 17 minor incidents including gas leaks and transformer fires and 9 medical incidents, the government tweeted. By 2am, Humberto was 195 miles north-northeast of Bermuda, but its winds were still plaguing coastal areas, per the National Hurricane Center.
Potentially life-threatening swells were expected to continue to affect the northwestern Bahamas and the southeastern coast of the U.S. from east-central Florida to North Carolina during the next couple of days, which could bring rip current conditions, the National Hurricane Center said.
Storm surge warnings were discontinued overnight.
The big picture: Bermuda's government mobilized 120 troops on Wednesday for recovery efforts and urged people to stay off the streets by 5pm, with clinics, schools and government offices closing in anticipation for Hurricane Humberto, per AP.
What's next: The hurricane was expected to weaken Thursday and become a post-tropical cyclone by Friday, per the NHC.
Go deeper: The Atlantic Basin's tropical storms and hurricanes in 2019
Go deeper