The global anti-vaping tipping point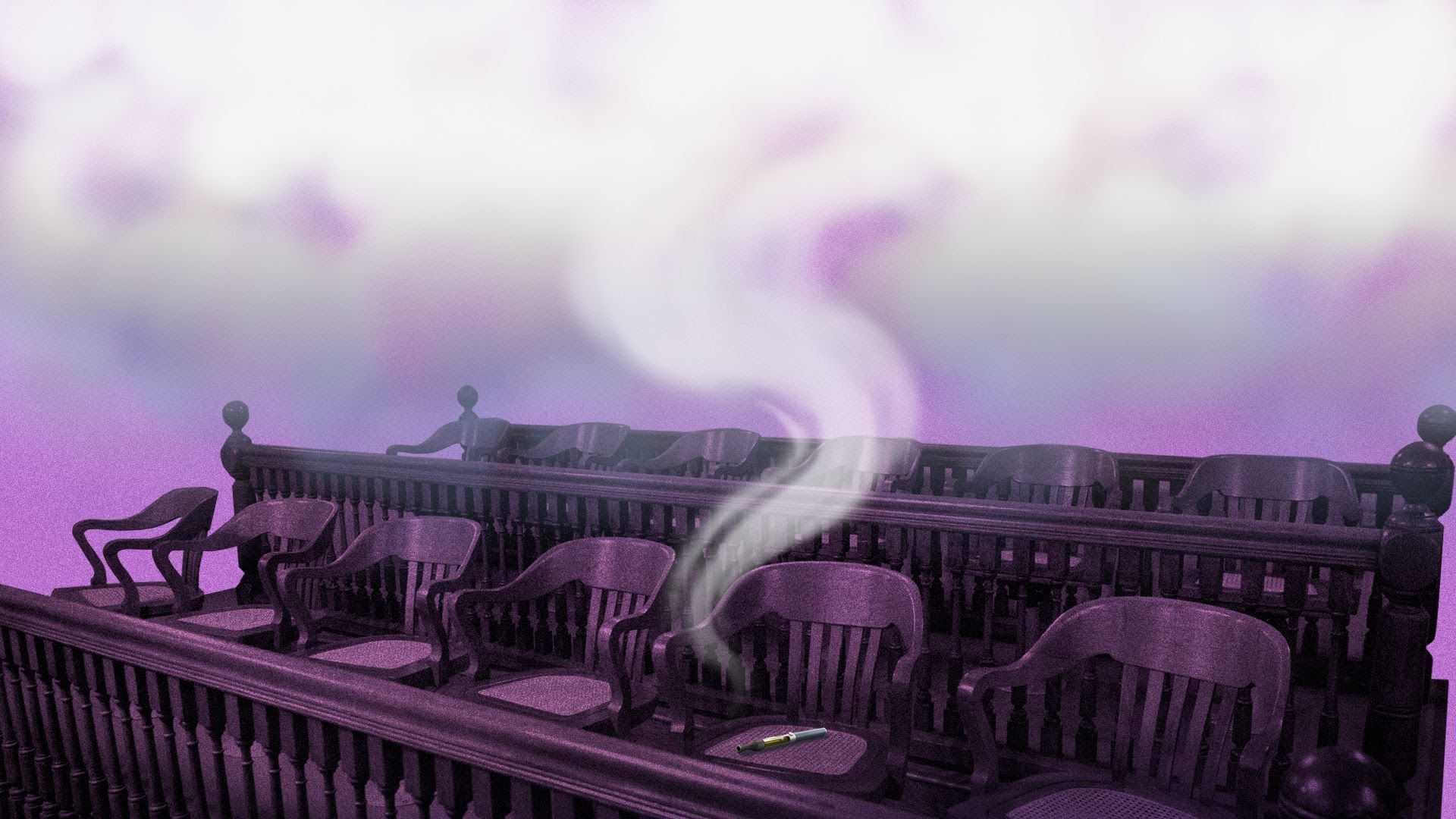 The global market for vaping is suddenly under extreme scrutiny, with major backlash in the U.S. — paired with a ban in India and Juul yanked from online marketplaces in China.
Why it matters: Companies like Juul and others — which now market their vaping products around stopping smoking — suddenly face a nasty political climate based on fears of kids getting addicted.
Driving the news:
Chinese online marketplaces Alibaba and JD.com have pulled Juul from their offerings, just a week after they debuted.
India has banned e-cigarettes altogether, despite having more than 100 million smokers in the country.
The big picture: The global vaping market suddenly looks much smaller than it did a few days ago, even threatening the mega-merger of tobacco companies like Altria and Philip Morris.
And in the United States:
Numerous states are pushing major anti-vaping efforts, testing everything from banning flavored cartridges to PSA messages aimed at teens that feel like rehashes of the anti-cigarette movement.
That now extends to local government: D.C. suburb Montgomery County is considering a rule that'd ban vape shops from within a 1/2 mile of public middle and high schools — effectively closing 19 of the county's 22 stores, the WashPost notes.
Legal vaping manufacturers (particularly in the marijuana variety) are rushing to make sure their product doesn't get mistaken for the bootlegged cartridges that officials believe are causing some of the vaping-related lung illnesses.
Between the lines: Hundreds of people nationwide have suffered vaping-related lung illnesses, with 7 deaths.
But it's still a mystery what exactly is causing the illnesses.
The FDA has pointed to vitamin E acetate in THC vaping cartridges, but "no candidate substances have consistently turned up across samples so far," Scientific American warns.
Although most "cases involve pods containing THC ... not all of them do. ... In a good chunk of cases, patients say the one they vaped contained only nicotine. Although it is possible patients do not want to admit to THC use in states where it is not decriminalized, there is no evidence they are lying."
Go deeper: Nicotine addictions increasingly driving vape users back to cigarettes
Editor's note: This story has been updated with the news from China and India.
Go deeper