The New York Times' "The Daily" podcast hits 1 billion downloads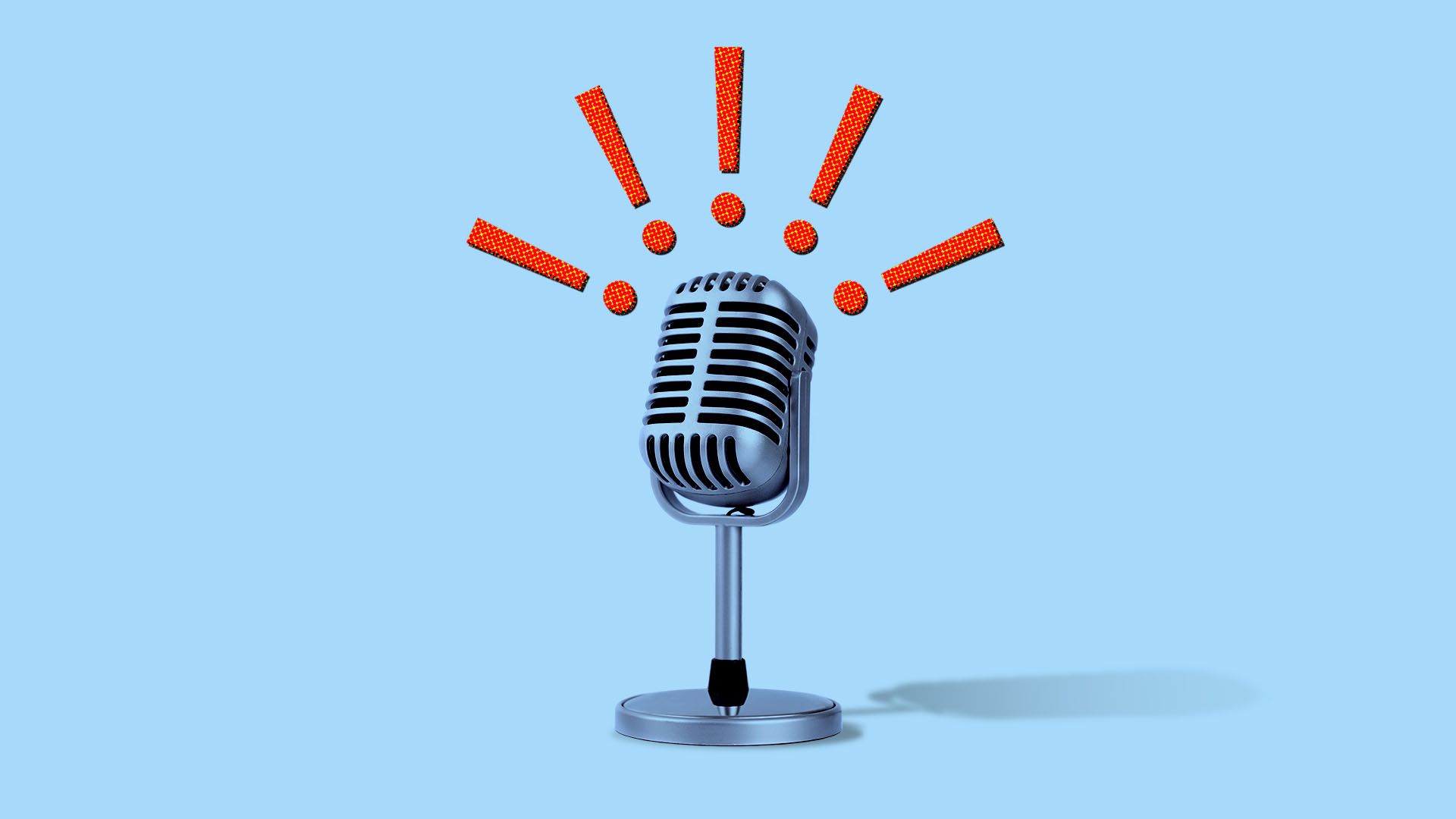 The New York Times' hit podcast "The Daily" hit a billion total downloads last week after launching just over 2.5 years ago, says Theo Balcomb, executive producer of The Daily.
Why it matters: The Daily has been a surprise success story in the saturated world of podcasting. The profitable show was credited with being one of the biggest drivers to Q2 digital advertising growth for The Times last quarter.
Details: According to Balcomb, The Daily experiences an increase in listenership when there is major, breaking news.
"When Comey was fired, we saw a spike. When Mueller was appointed, we saw a spike," says Balcomb. "What's been amazing for The Daily is that when we see spikes, we maintain them."
Be smart: Politics generally garners the most interest, says Balcomb.
"In general, something that feels like a huge political or cultural conversation brings people in. This is particularly true for debate coverage. Users rely on The Daily to explain big news of the day. Instead of watching a 3-hour-long debate, they will tune into a 25-minute recap from The Daily."
By the numbers: On average, The Daily now garners more than 2 million downloads per day, and approaching 10 million monthly uniques, per The Times. The show is also carried on over 150 public radio stations nationwide in the U.S.
Go deeper: Podcast events are making a killing
Go deeper