Nicotine addictions increasingly driving vape users back to cigarettes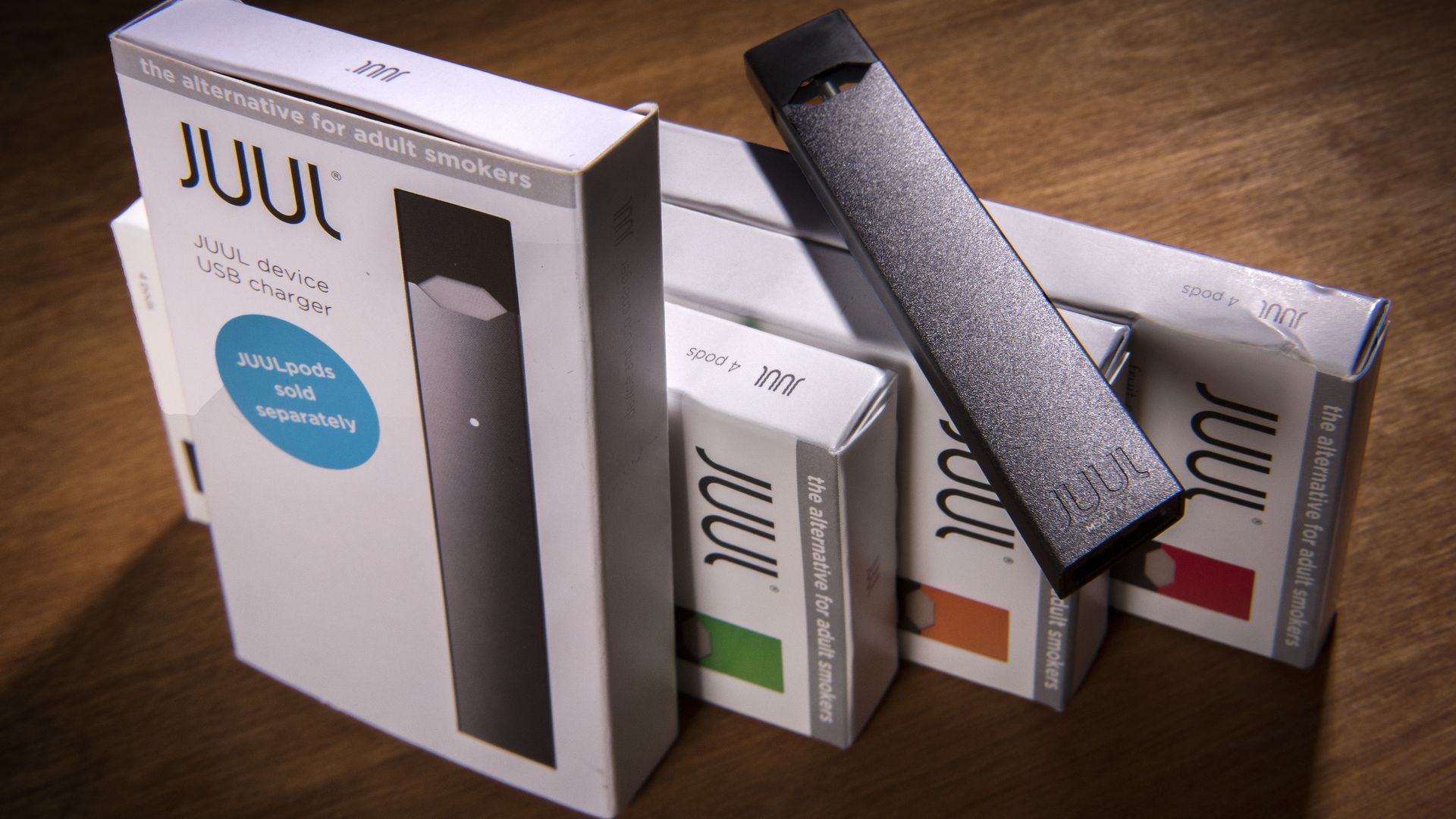 A new Los Angeles Times report details a painfully ironic contradiction: Vape users turning to cigarettes to cope with their nicotine addictions, challenging vapes' original purpose of helping cigarette users quit smoking altogether.
The big picture: As cigarette use has declined, e-cigarettes and vaping are seeing a sharp increase in popularity — but not without pushback. Just last week, Juul, a vaping technology, faced backlash from lawmakers for being advertised as less harmful than cigarettes without approval from the Food and Drug Administration.
A recent surge in vaping-related illness caused the Centers for Disease Control and Prevention to release a statement warning against the broad use of vapes.
Juul is also being targeted for allegedly marketing to youth. States attorneys are seeking to prevent increased youth use through a series of lawsuits and investigations, while the Trump administration last week announced plans to pull all flavored e-cigarette cartridges from the market.
What they're saying: In a statement to the LA Times, Juul said its product is designed to "help adult smokers switch from combustible cigarettes to an alternative nicotine delivery system."
But some Juul users are backsliding. Dr. Amanda Graham of Truth Initiative, an anti-tobacco group, says she's witnessed users succumbing to "desperation and misguided approaches" to stump their nicotine addictions.
"Young people are fumbling in the dark with what seems logical," Graham told the Times. "But there is no safe level of cigarette smoking."
A Juul user who quit the device following significant breathing problems told the Times: "I think a lot of people are quitting completely or going back to cigarettes ... maybe [vaping] isn't as safe as we once thought."
Go deeper