Fall is tech's back-to-hardware season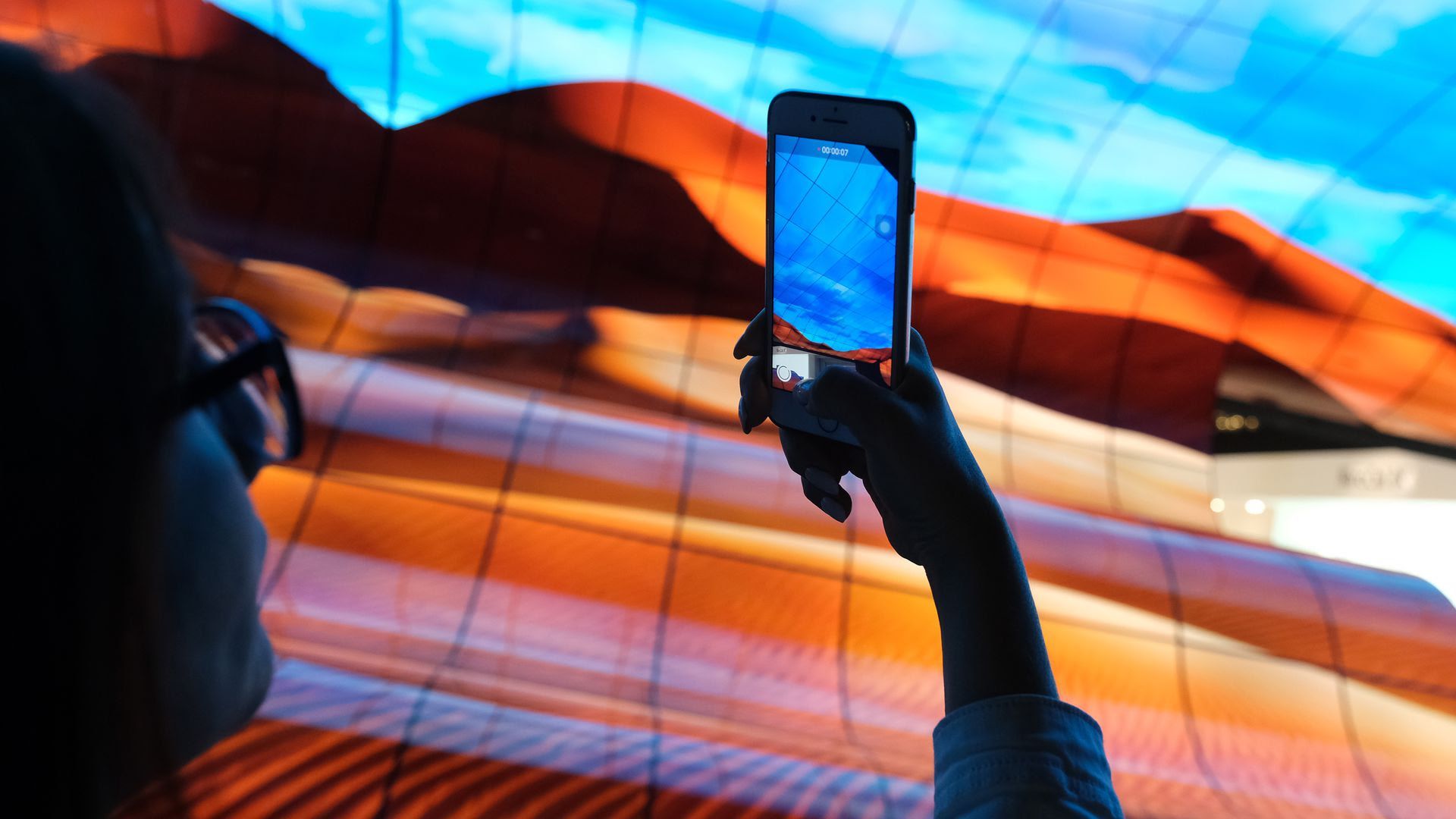 You wouldn't have known it from the summer heat this weekend in the Bay Area, but Silicon Valley's fall hardware season is upon us in full force — with giant companies scrambling to seize a bigger slice of the consumer electronics pie even as the pie itself isn't growing as fast as it used to.
Why it matters: The winter holidays remain the biggest shopping season and consumer electronics are always a hot category, including TVs, smartphones and other gadgets. However, the mix of how much consumer spending goes to each category can vary significantly from year to year.
Details:
Apple's latest iPhones and Apple Watch hit store shelves on Friday, with a new entry-level iPad due at the end of the month. The company often holds a second hardware event in October, and there's plenty of reason to suspect there is more to come from Apple this year.
The Pixel 4 has already been widely leaked, with other new hardware also likely whenever Google decides to formally launch the smartphone.
Facebook executives promised at Code Conference earlier this year that the company would expand its Portal line into new categories this year. A recent report suggests a TV set-top version could be among the new options.
Amazon typically offers updates to its products as well. It recently updated part of its Fire TV line and is slated to introduce more new products at a Sept. 25 event, per The Verge.
Microsoft has a Surface hardware event set for Oct. 2 in New York.
Yes, but: Each of the major categories faces its own set of headwinds this year.
The smartphone market has stalled, as most consumers who can afford a smartphone have one, and people are hanging onto their devices longer. Plus, innovation in the market has slowed, offering fewer compelling reasons to shell out. Demand at the high end of the market is especially sluggish.
Many of the newer categories of electronics, such as smart displays and smart speakers, rely heavily on an electronic assistant, meaning sharing lots and lots of data with one or more of the tech giants, with trust having eroded in 2019 amid concerns about Big Tech in general, as well as the specifics around how queries to the various assistants are handled.
Interest has also cooled in other categories that have been highly touted in recent years, including VR headsets, which have gradually improved in quality but have failed to attract a mainstream audience.
The bottom line: None of that will stop all the big players from trying their darnedest to land a place under the Christmas tree or other religious/secular shrubbery.
Go deeper