Injuries are causing MLB MVPs to drop like flies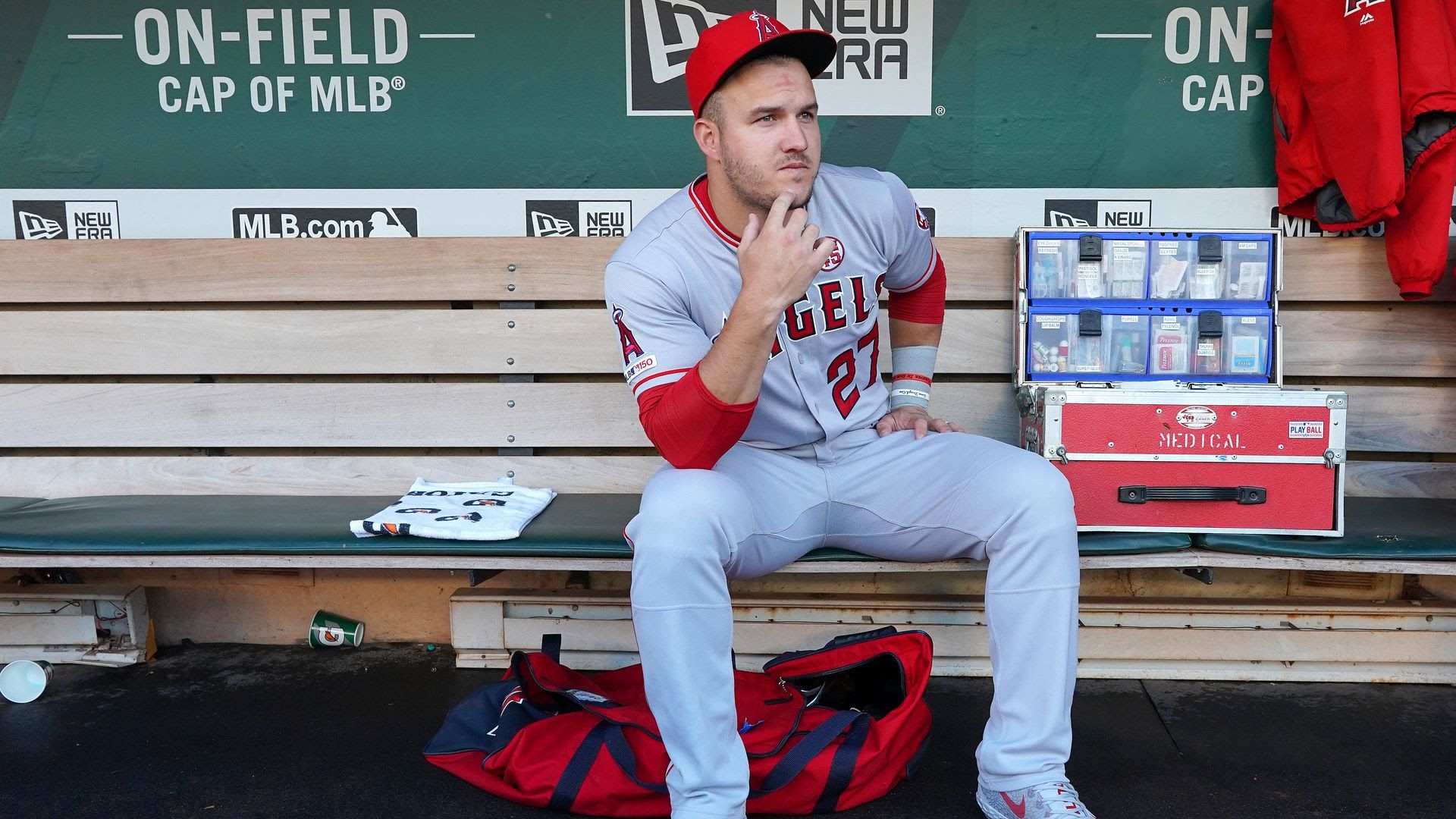 Just a week after the Brewers lost reigning National League MVP Christian Yelich for the season due to a fractured knee cap, the Angels have lost perennial American League MVP Mike Trout for the season due to foot surgery.
Why it matters: In addition to winning recent MVP awards, Trout and Yelich are also frontrunners this year. In spite of his injury, Trout will likely still win the AL award, while Yelich's chances could be fading.
Trout: "I've been dealing with it for like the last month, and it progressively got worse. … I was just tired of having to deal with it, having to come in and worry about my foot." (LA Times)
By the numbers: Trout finishes the season with a .291/.438/.645 slash line, 110 runs scored, 104 RBI and a career-high 45 HR.
What's next:
AL MVP: Trout's absence will likely cost him the lead in a few statistical categories, but he's still comfortably ahead of his biggest challenger, Houston's Alex Bregman.
NL MVP: This is Dodgers slugger Cody Bellinger's award to lose now, but if he doesn't seize the moment, Yelich could still beat him out.
Go deeper: 2019 is the year of the home run
Go deeper