Sen. Chris Coons told FBI last year about Kavanaugh allegation in NYT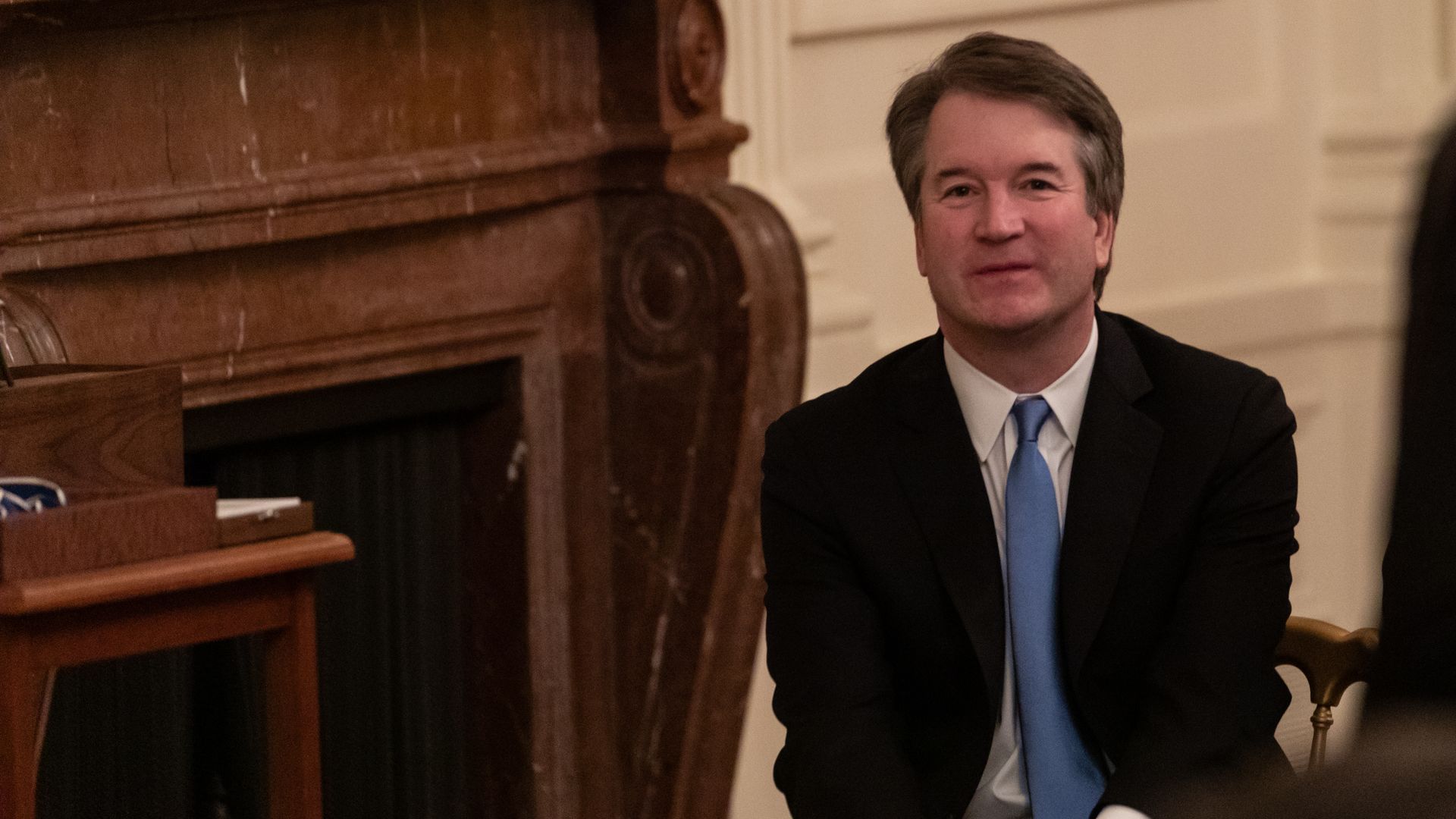 Sen. Chris Coons (D-Del.) told the FBI last year about a sexual misconduct allegation against Supreme Court Justice Brett Kavanaugh that was at the heart of a New York Times piece published over the weekend, reports the Washington Post.
Why it matters: Coons' letter to FBI director Christopher Wray described an account from Kavanaugh's Yale classmate Max Stier and was dated Oct. 2, 2018 — days before Kavanaugh was confirmed by the Senate on Oct. 6. The FBI, despite conducting a supplemental background investigation into Kavanaugh after multiple allegations of sexual assault and misconduct, did not investigate the allegation in Coons' letter.
What he said: Coons told Wray that he had "several individuals" contact him to levy allegations against Kavanaugh, but he singled out the Stier allegation as "one individual whom I would like to specifically refer to you for appropriate follow up," per the Post.
Details: Stier, who runs a nonprofit in D.C., said he saw "Kavanaugh with his pants down at a different drunken dorm party, where friends pushed his penis into the hand of a female student." The story was corroborated with 2 officials who communicated with him, according to the NYT.
Stier's allegation was uncovered during a 10-month investigation by NYT reporters Robin Pogrebin and Kate Kelly and is included in their upcoming book, "'The Education of Brett Kavanaugh: An Investigation."
The Times took heat from right-wing media on Monday after it published an editor's note to its story regarding the Stier allegation, which read: "The book reports that the female student declined to be interviewed and friends say that she does not recall the incident. That information has been added to the article."
Go deeper: 2020 Democrats demand Kavanaugh impeachment
Go deeper