Critics decry attack ad targeting Ocasio-Cortez aired during Dem debate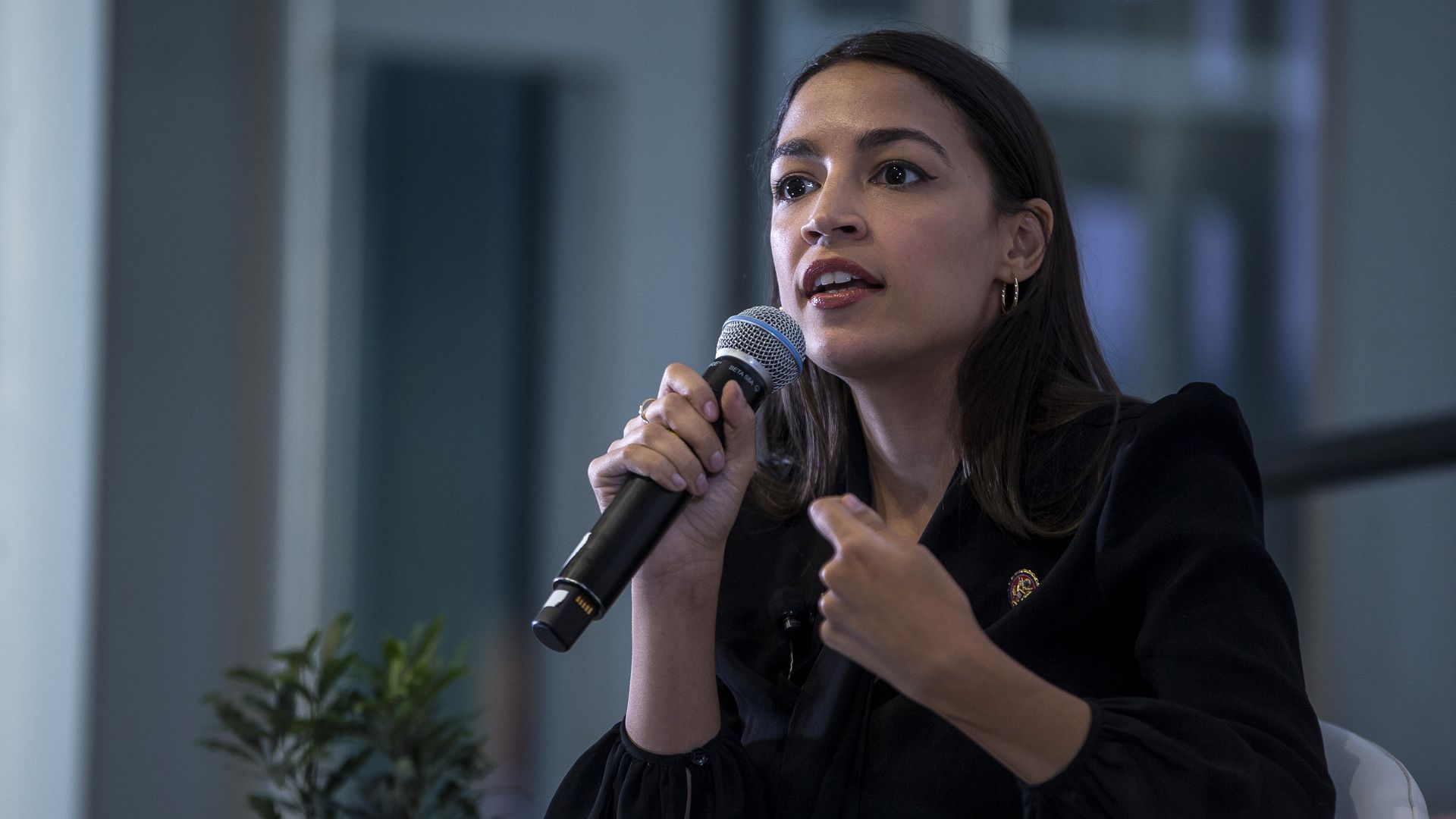 A TV ad that ran during Thursday night's Democratic primary debate and targeted Rep. Alexandria Ocasio-Cortez (D-N.Y.), has garnered backlash against the Republican PAC that bankrolled the commercial and the network that ran it, reports the New York Times.
The impact: Ocasio-Cortez said the ad's creator, a group called New Faces GOP, is essentially writing "a love letter to the G.O.P.'s white supremacist case." Others are questioning why ABC, the network that hosted the 3rd round debate night, approved and ran the ad. Some are calling for a boycott of ABC, per the Times.
The commercial illustrated Ocasio-Cortez being consumed by flames and described her as the face of socialism, before depicting violent images from the deadly Khmer Rouge movement in Cambodia that killed nearly 2,000 people.
The big picture: Ocasio-Cortez is 1 of roughly 40 Latinos in Congress, per the Times. The freshman congresswoman has previously spoken about death threats she's received since taking office and President Trump told her to "go back" to where she came from in a racist tweet that targeted 3 other progressive congresswomen of color this July.
What they're saying:
The progressive group Ultraviolet tweeted, "This ad is abhorrent. Literally burning @AOC and promoting violence against a sitting member of congress. How did you let this on the air @ABCNetwork? #DemDebate"
Former GOP congressional candidate Elizabeth Heng, who starred in the ad, responded to Ocasio-Cortez on Twitter, writing: "Are you really calling me a racist @aoc? I'm calling all Democrats out for supporting an evil ideology. Or are you just in Congress to hang out with celebrities and tweet out ridiculous ideas like the green new deal?"
Warning: This ad contains some graphic content.
Go deeper: Fear in America
Go deeper