The missed health care opportunities in the 3rd Democratic debate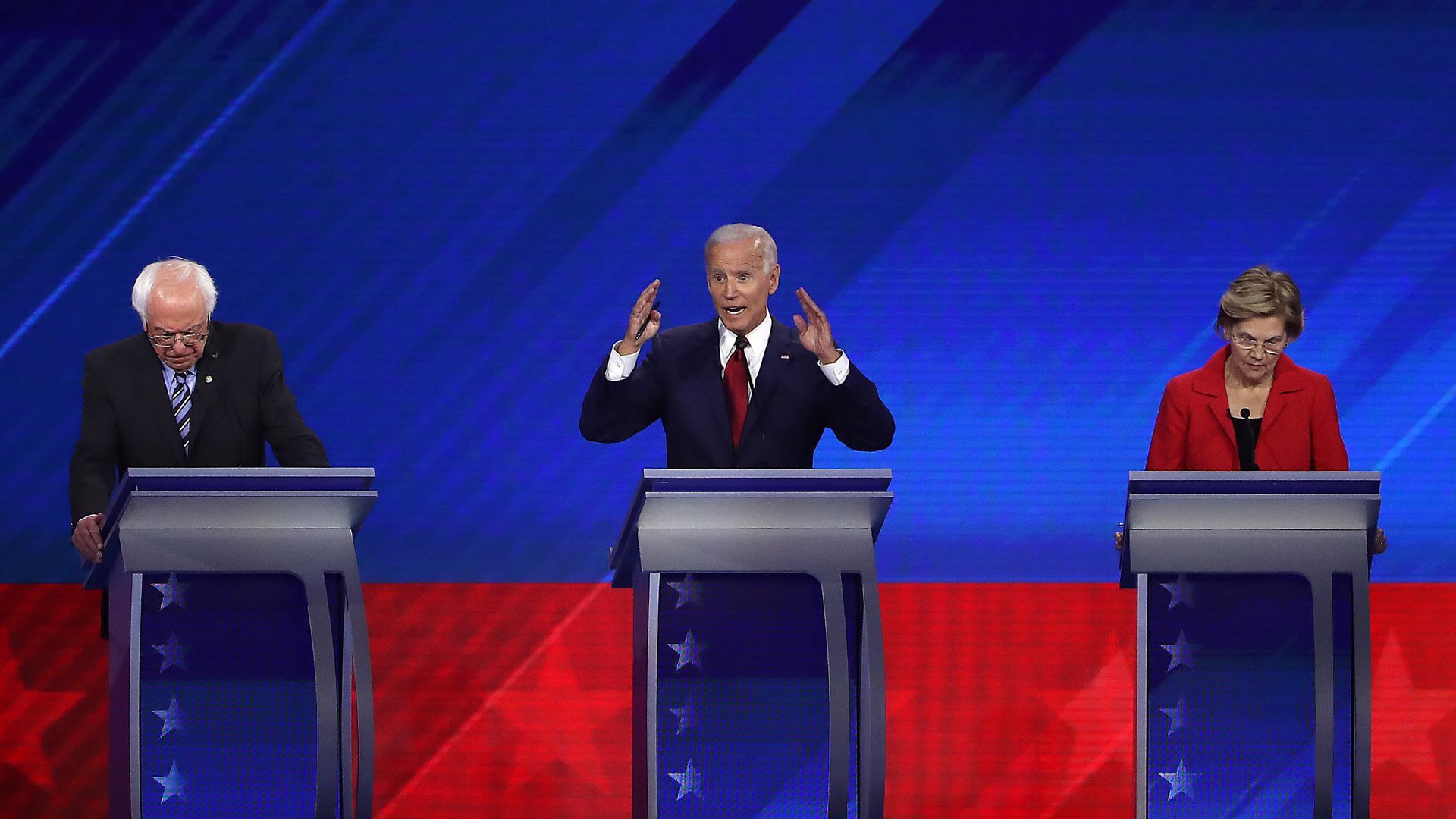 The back-to-back ads taking opposing sides of the surprise billing debate that ran before the 2020 Democratic candidates' closing debate statements in the D.C. market provided the perfect juxtaposition between the very real fight happening in Washington and the 30-second elevator pitches being given on the debate stage.
Yes, but: There wasn't any health care news made last night, despite its prominence as a 2020 campaign issue.
We've already covered that some candidates want to abolish private insurance while others think that approach is too radical. We know the general contours of each candidate's plan, or at least how they distill it into an elevator pitch.
This was a missed opportunity for the moderators to draw out more detail about each candidate's plan, the trade-offs involved, and how each would be implemented.
Go deeper: 5 takeaways from the third Democratic debate
Go deeper