Supreme Court to allow Trump administration to enforce asylum restrictions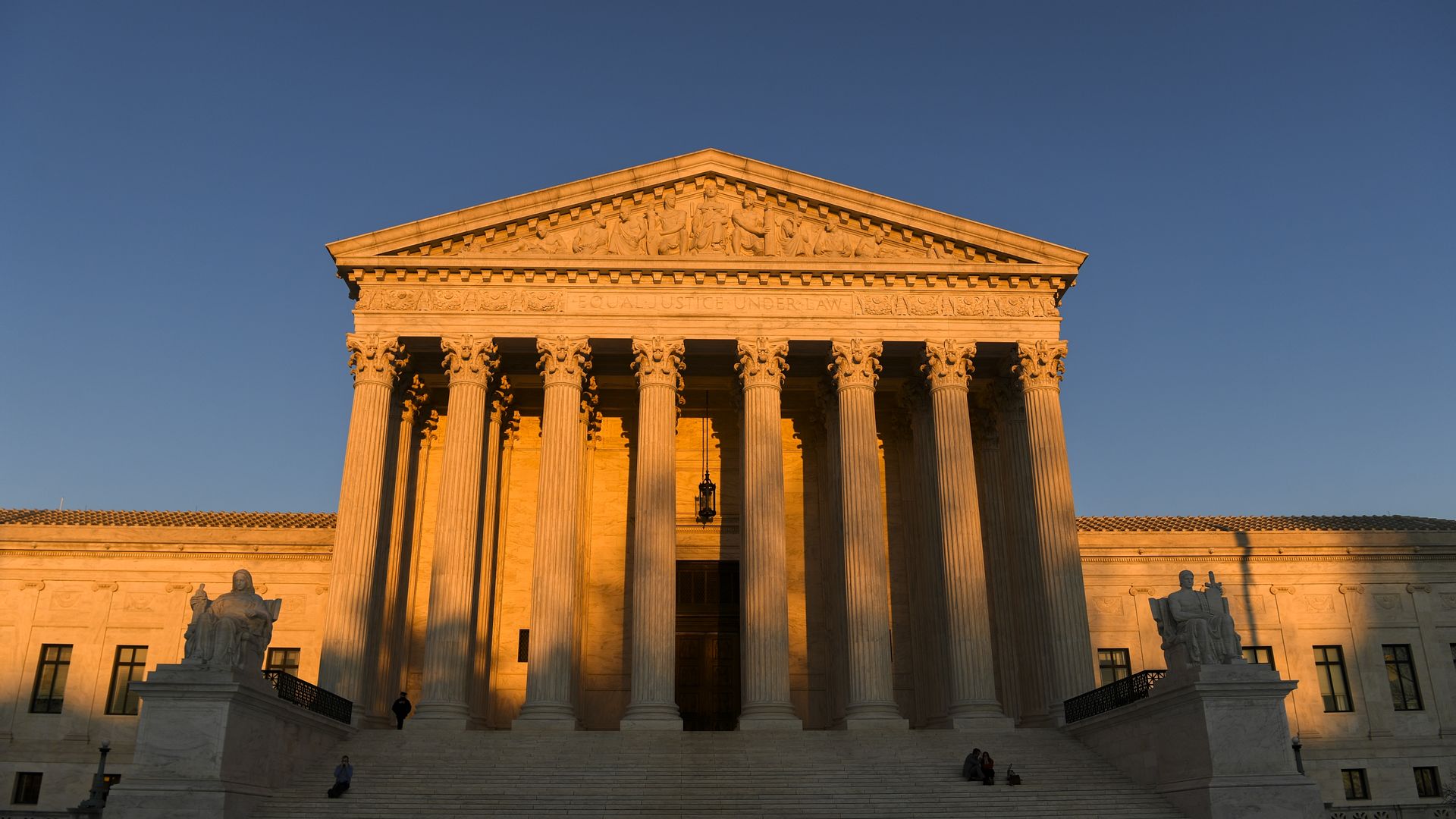 The Supreme Court on Wednesday lifted a district court's block on a Trump administration rule that would prevent almost all Central American migrants from applying for asylum in the U.S.
The big picture: The Trump rule, first introduced in July, forces migrants fleeing their home countries to apply for asylum in one of the first countries they pass through, or face ineligibility for asylum once they reach the southern border of the U.S. It has faced numerous legal challenges and was twice temporarily blocked by a California judge.
The rule is among the toughest and broadest immigration restrictions imposed by the Trump administration and will be now enforced nationally against asylum seekers as the legal case against it continues.
The number of Central American families crossing the southern border has reached crisis levels as they're driven from horrors and poverty at home toward a broken immigration system in the U.S., Axios' Stef Kight reported earlier this year.
There's no single reason for the border crisis, but droughts, political instability, a booming U.S. economy, technological advancements and asylum backlogs all play a role.
What they're saying: Justice Sonia Sotomayor — one of 2 dissenters along with Justice Ruth Bader Ginsburg — argues in her opinion: "Once again, the Executive Branch has issued a rule that seeks to upend longstanding practices regarding refugees who seek shelter from persecution."
Trump tweeted in response to the ruling: "BIG United States Supreme Court WIN for the Border on Asylum!"
This story is developing. Please check back for updates.
Go deeper: Why the migrant crisis is happening now
Go deeper