Trump makes last-ditch North Carolina election push for GOP candidate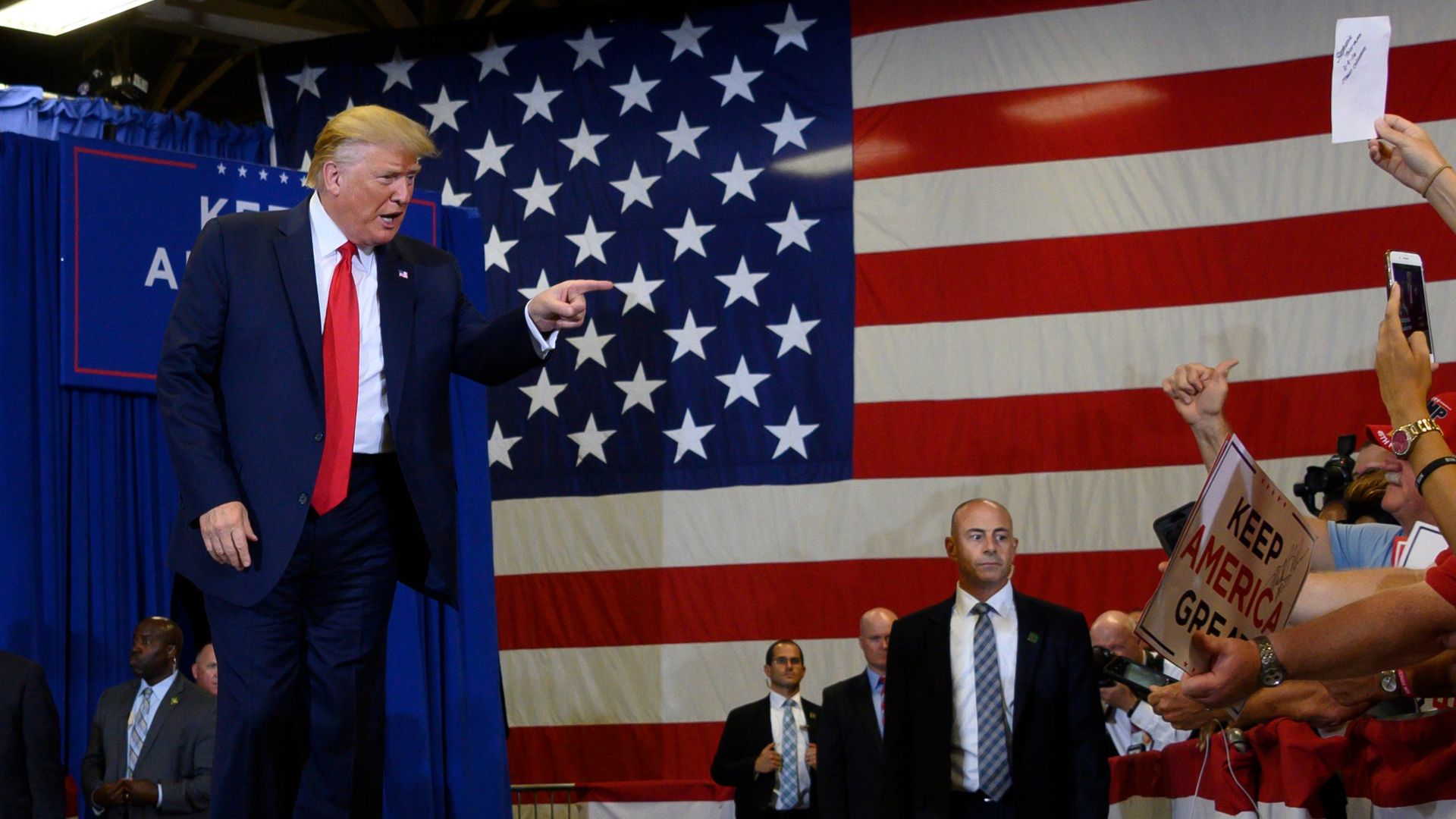 President Trump made a rallying cry during a campaign event in Fayetteville, North Carolina, in support of Republican candidate Dan Bishop ahead of a crucial special election in the state's 9th Congressional District.
Why it matters: Per the Washington Post, the election could be a bellwether for the president's political fortunes in 2020. While the N.C. district has long been in Republican hands, recent polling has shown Democrat Dan McCready is within striking distance of Bishop, the WashPost notes.
Details: At his campaign rally, Trump invited Bishop onstage and declared, "Our great Republican candidate Dan Bishop will fight with everything he has to stop sanctuary cities."
"Support for sanctuary cities is disloyalty to American cities — and McCready wants sanctuary cities, with all of their protections for people who are serious criminals. Tomorrow is your chance to send a clear message to the America-hating left."
The big picture: State officials in February ordered a new election to be held, invalidating a win by GOP candidate Mark Harris in the 2018 midterms amid ballot fraud allegations. A Republican political operative faces felony charges over the claims. Harris, who was not mentioned in the indictment, chose not to run in the new election.
Go deeper