Updated Sep 10, 2019 -

World
Netanyahu vows to annex parts of West Bank if he wins re-election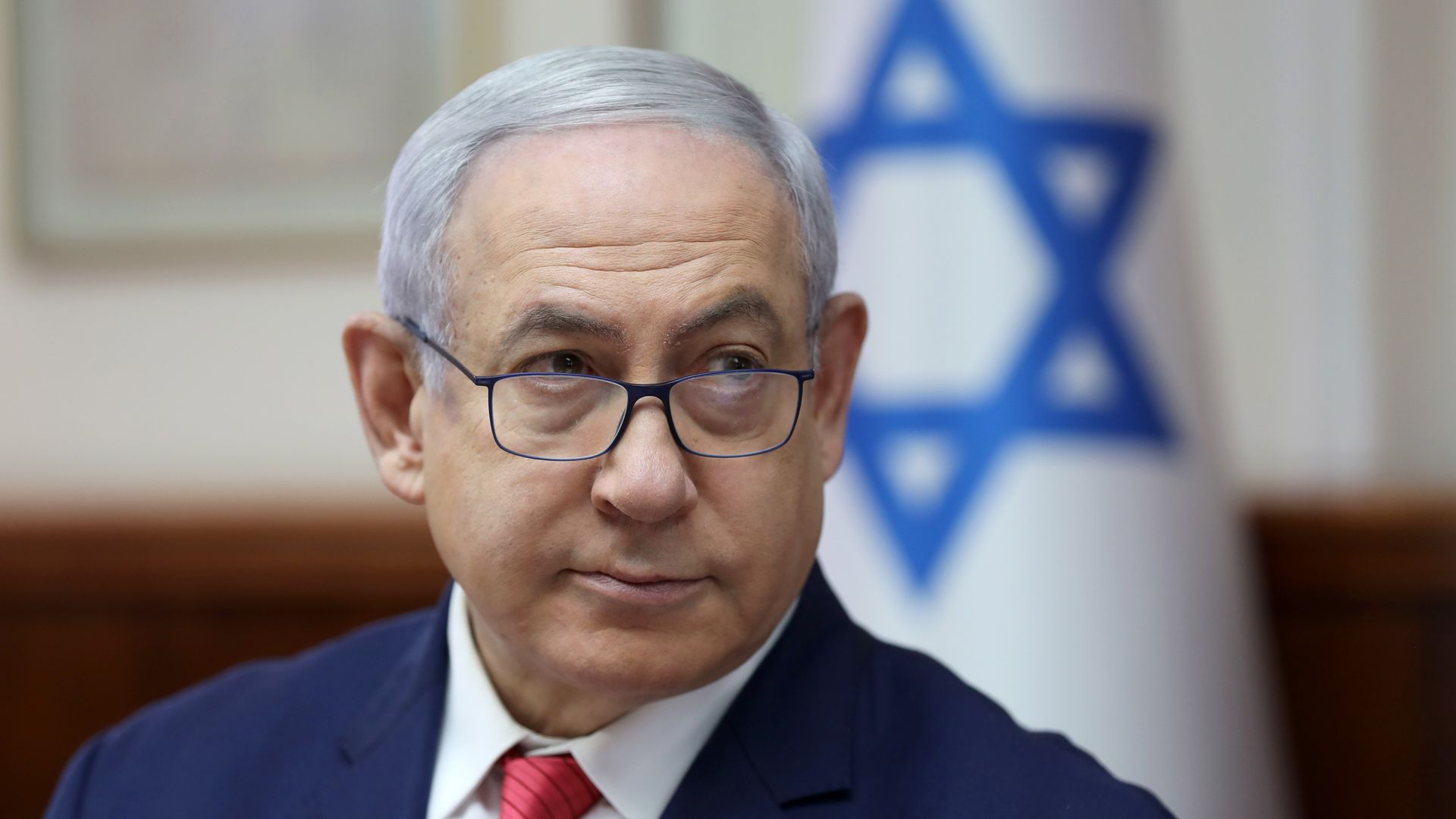 Israeli Prime Minister Benjamin Netanyahu announced Tuesday his intention to promote annexation steps in the occupied West Bank, including the Jordan Valley and areas north of the Dead Sea, if he wins next week's elections.
Why it matters: Netanyahu had already spoken about annexation before Israel's elections last April, but he didn't commit or promise anything. Netanyahu's statement is directed at his right-wing base and the settler lobby in order to boost support for his Likud party over other right-wing parties, ensuring that Likud wins most seats in the elections to gain an upper hand in building a coalition.
The international community sees the West Bank as Palestinian occupied territory and the Israeli settlements there as illegal.
The Trump administration has changed U.S. policy on the West Bank, and while it is not recognized as part of Israel, it is not designated as occupied.
Between the lines: Netanyahu wanted to get some kind of a pre-election gesture from President Trump — for example, a statement that would grant support for annexation.
The White House has decided to postpone the publication of its Israeli-Palestinian peace plan until after Israel's elections. Netanyahu's statement on annexation could further complicate the White House's plans.
Administration officials say the U.S. was informed of Netanyahu's announcement before it was made. They stressed they don't think Netanyahu's statement precludes the possibility of a political settlement in the future.
A Trump administration official told me: "There is no change in United States policy at this time regarding the West Bank. We will release our Vision for Peace after the Israeli election and work to determine the best path forward to bring long sought security, opportunity and stability to the region."
Netanyahu said that as a courtesy to President Trump, he will wait to annex Israeli settlements in the West Bank until after the White House releases its peace plan. He emphasized, however, that diplomatic conditions are ripe to annex the Jordan Valley right after the formation of the government.
Worth noting: U.S. Ambassador David Friedman said in June that Israel has the right to annex some, but "unlikely all" of the West Bank.
Go deeper: Netanyahu exposes what he claims to be a nuclear weapons site in Iran
Go deeper