Trump says he knew "nothing" about Air Force crews staying at Scotland resort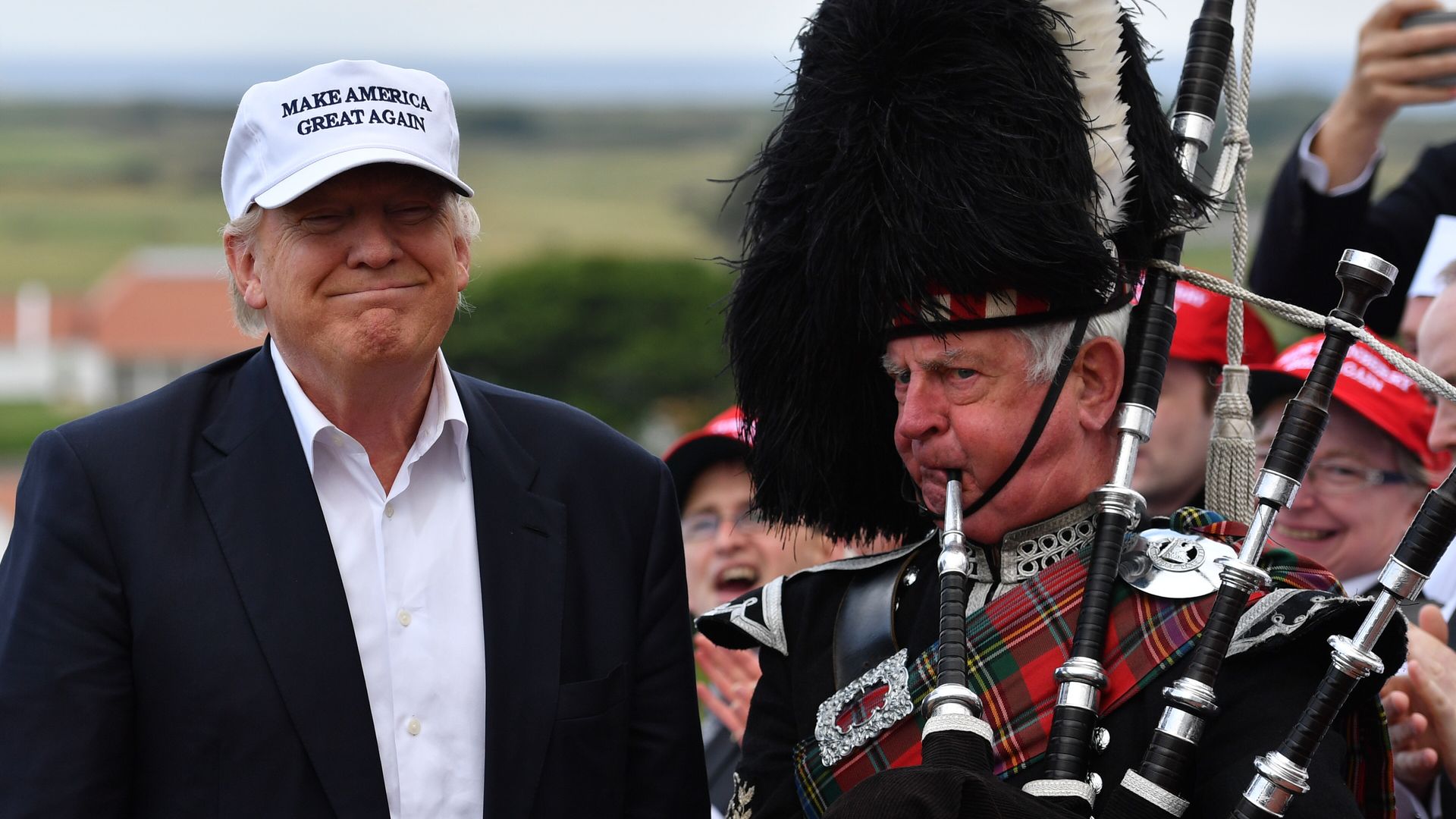 President Trump said in a Monday tweet that he knew "nothing" about Air Force crews lodging at his Scotland resort while refueling at an airport in the area.
Why it matters: Trump's tweet comes less than a week after House Democrats opened an inquiry on the use of tax dollars at Trump properties and as the House Judiciary Committee plans to vote this week to formalize an impeachment inquiry.
What he's saying:
"I know nothing about an Air Force plane landing at an airport (which I do not own and have nothing to do with) near Turnberry Resort (which I do own) in Scotland, and filling up with fuel, with the crew staying overnight at Turnberry (they have good taste!). NOTHING TO DO WITH ME"
Context: Politico reported on Friday that the crew on a C-17 military transport plane stayed overnight at Trump's Turnberry resort in March, prompting a House Oversight Committee investigation that began in April.
On Sunday, the Air Force said that it is reviewing how it selects international overnight accommodation locations.
An Air Force official previously defended lodging the crew at Turnberry because it offered the closest rooms available and that the rooms were discounted below an internal spending limit, according to the New York Times.
Go deeper: Trump made at least $434 million from his business in 2018
Editor's note: This post has been corrected to reflect the fact that the overnight stay at Turnberry that is being investigated occurred in March (not September 2018).
Go deeper