Billionaire Tom Steyer qualifies for October debate stage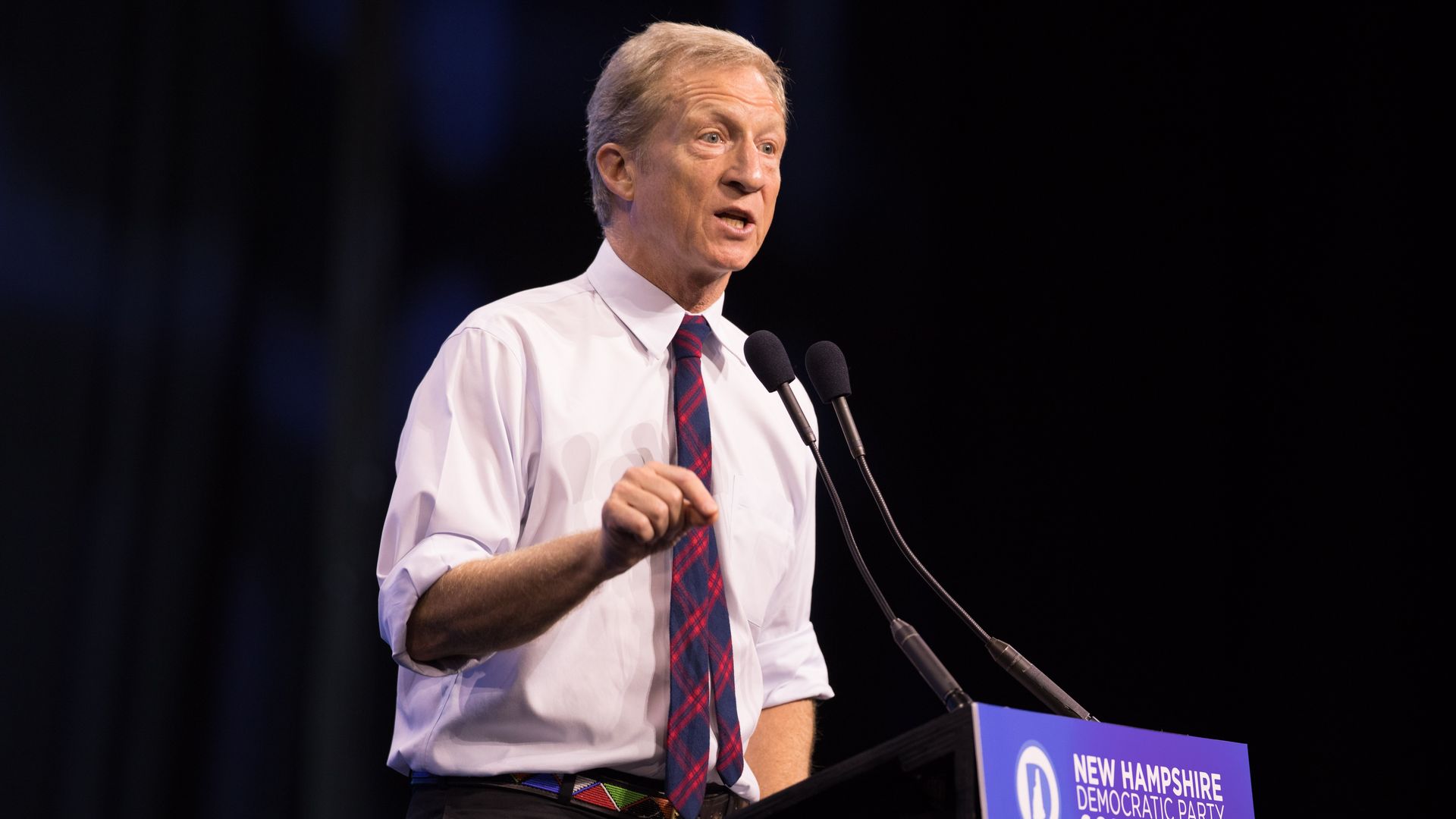 2020 Democratic candidate Tom Steyer has qualified for the October debate stage after reaching 2% in Nevada in the latest CBS News/YouGov poll.
The big picture: Steyer, a former hedge fund manager, previously hit the Democratic National Committee's threshold for individual donors, but needed to reach 2% in one more qualifying poll to make it to the next debate. After launching in July, Steyer vowed to spend $100 million of his own money on the campaign — upsetting some grassroots Democratic activists who said the money could go to better use.
Steyer is the founder of NextGen America, an environmentally focused nonprofit and political action committee, and has spent millions of dollars bankrolling the "Need to Impeach" campaign.
11 candidates have now qualified for the October debates, meaning they will likely take place over the course of 2 nights. Hawaii Rep. Tulsi Gabbard is one poll away from qualifying.
Worth noting: Steyer was one poll short of qualifying for the third debate, which will take place this week.
Go deeper: Tom Steyer on the issues, in under 500 words
Go deeper