What they're saying: Alexandria Ocasio-Cortez on the 2020 candidates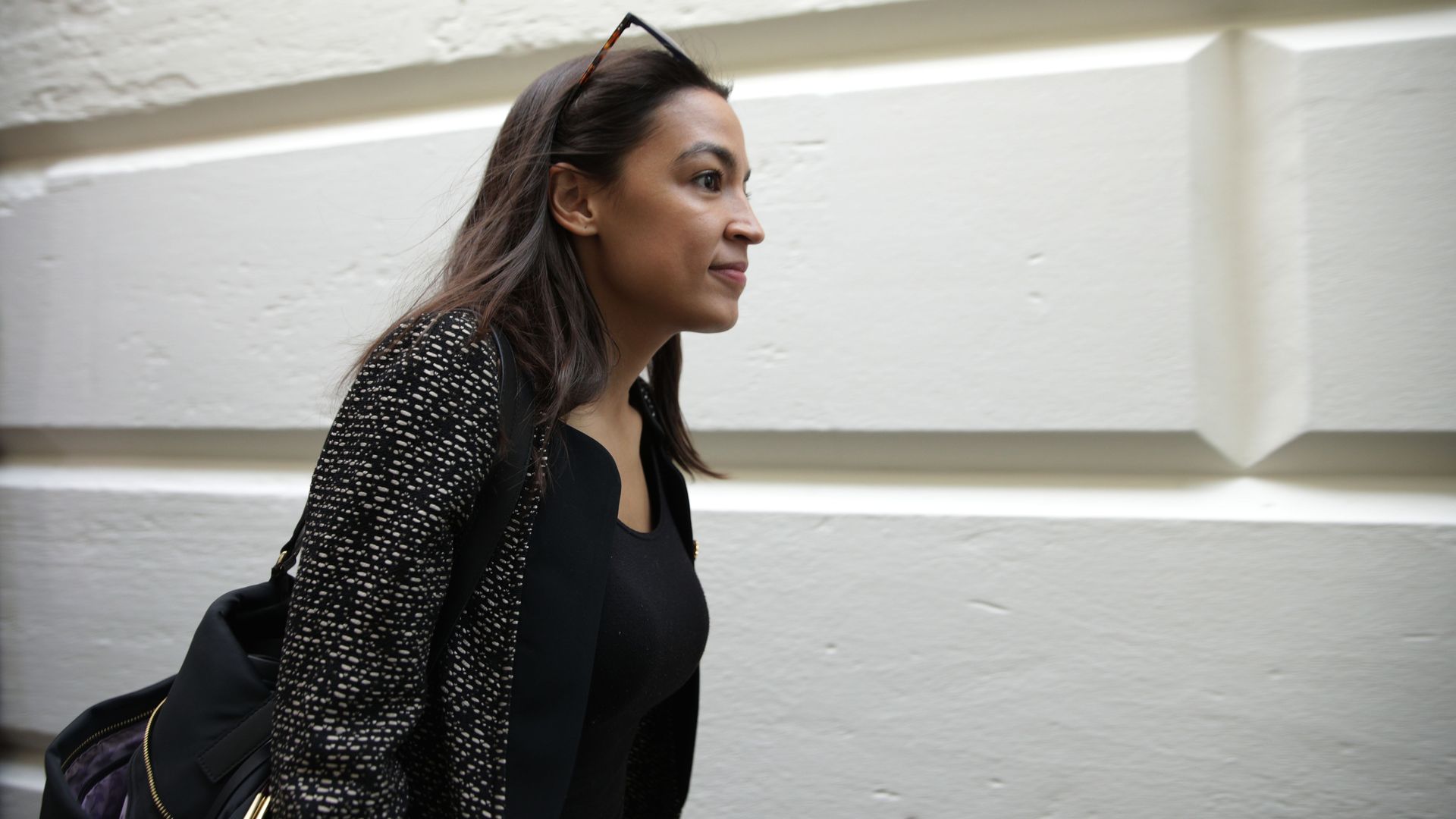 She has yet to endorse a 2020 presidential contender, but Rep. Alexandria Ocasio-Cortez (D-N.Y.) has offered her take on a handful of candidacies and worked with several White House hopefuls on legislation.
Why it matters: Since her improbable 2018 win over Rep. Joe Crowley, at the time the No. 4 House Democrat, Ocasio-Cortez has become a household name. The freshman lawmaker has 5.5 million Twitter followers, giving her commentary influence. Her district is 49% Hispanic and heavily Democratic. However, many consider her, as a democratic socialist, the face of the far-left. Just how desirable her favor would be to more moderate candidates is unclear.
Where it stands:
Another proposal announced on July 29 focuses on ensuring climate plans include low-income communities, per the New York Times. The period for public comment on the draft legislation ends Sept. 30.

Ocasio-Cortez worked on Sanders' 2016 presidential campaign.
Former Rep. John Delaney: After Delaney said he supported single-payer health care, but not Medicare for All, Ocasio-Cortez tweeted at him to "sashay away" from the 2020 race. Delaney challenged Ocasio-Cortez via Twitter in early June to a debate, writing they both have "the same goal, universal healthcare for everyone, we just have different ways of getting there." Ocasio-Cortez rejected the offer.
Sen. Cory Booker: In Booker's spat with Biden over the former VP's comments on segregationist senators, Ocasio-Cortez said Booker didn't owe Biden an apology.
Of note: On The Late Show with Stephen Colbert, Ocasio-Cortez praised the candidates who spoke Spanish during the first rounds of debates, including former Rep. Beto O'Rourke, Sen. Cory Booker and former Housing Secretary Julián Castro, saying, "It was a good gesture to the fact that we are a diverse country."
The bottom line: In a New Yorker interview, Ocasio-Cortez said she had no plans to endorse any candidate anytime soon, but she wasn't sure whether she'd wait for a nominee to emerge.
Go deeper: AOC sued after Trump court ruling for blocking Twitter users
Go deeper