CNN to host 2020 town hall on LGBTQ issues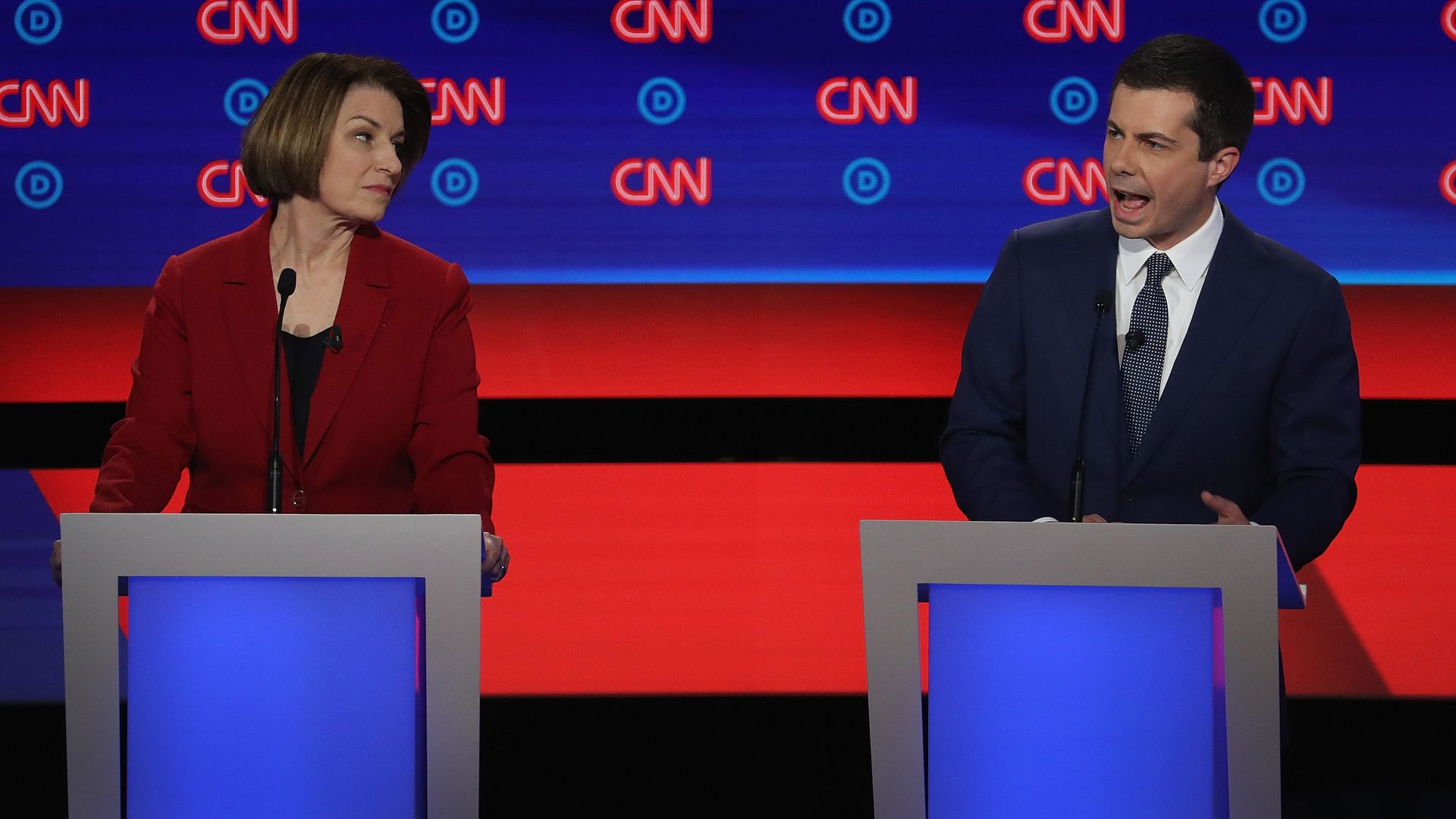 CNN released new details Wednesday on its upcoming 2020 Democratic town hall on LGBTQ issues, hosted by the Human Rights Campaign Foundation. The event will take place on Oct. 10, 5 days before the 4th round of primary debates.
Catch up quick: So far, 9 candidates will attend. Sen. Bernie Sanders and former tech executive Andrew Yang declined to participate, citing scheduling conflicts, CNN reports. Candidates are eligible to attend if they meet DNC qualifications for October's primary debates.
Who's going, in order of town hall appearance:
Billionaire Tom Steyer
Sen. Cory Booker
Former Vice President Joe Biden
Sen. Kamala Harris
Sen. Elizabeth Warren
South Bend, Ind., Mayor Pete Buttigieg
Former Rep. Beto O'Rourke
Sen. Amy Klobuchar
Former HUD Secretary Julián Castro
The big picture: For the past 2 years, the Trump administration has worked to undo a large portion of Obama-era protections granted to the LGBTQ community, particularly for transgender Americans.
Booker, Castro, Warren and Biden are among higher-polling candidates who have already referenced specific LGBTQ issues, such as transgender rights.
Go deeper