CVS, Walgreens join Walmart and Kroger in halting in-store open carry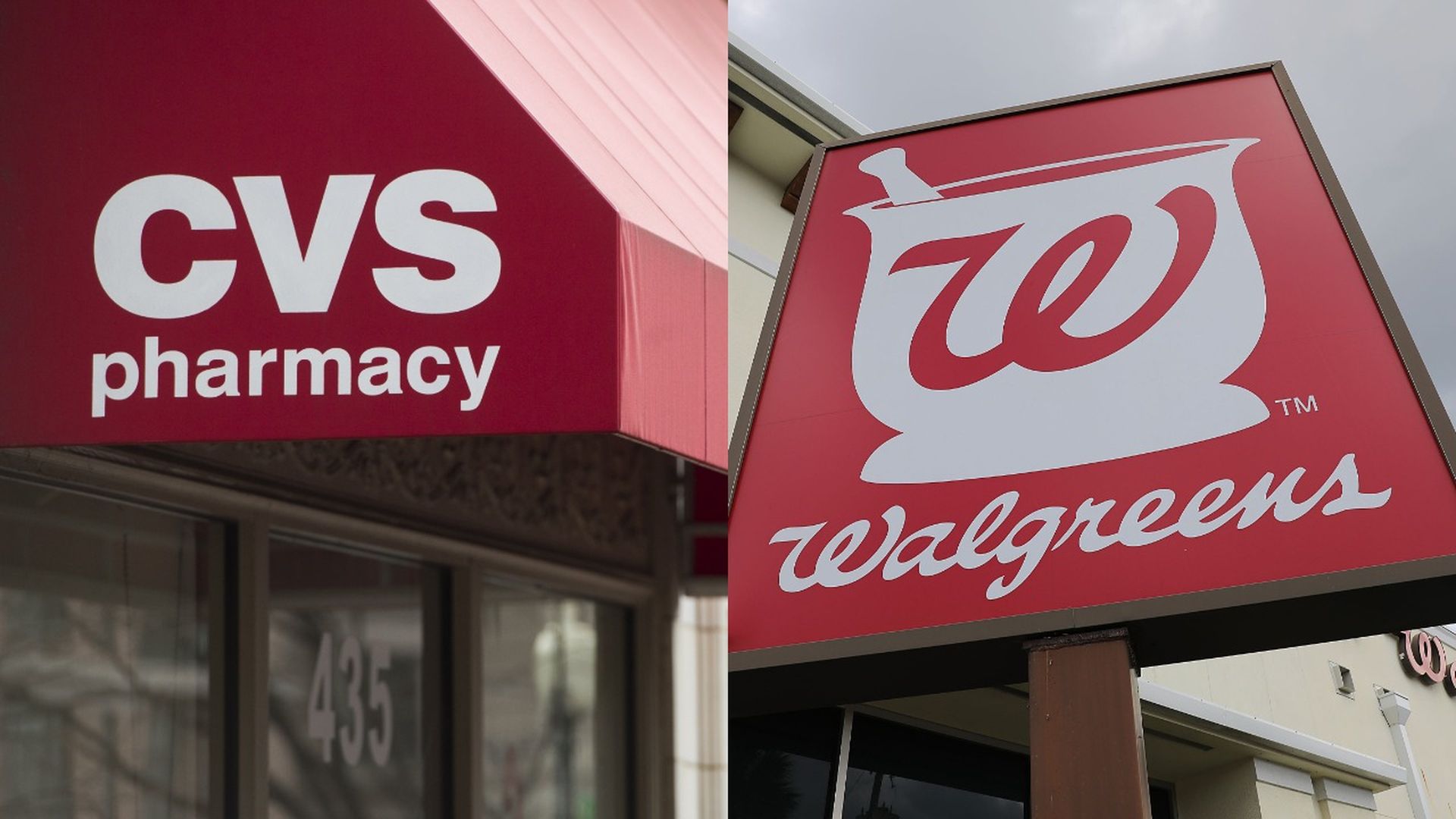 CVS and Walgreens both announced Thursday that they are asking customers to no longer openly carry firearms in their stores.
The big picture: The changes follow a mass shooting last month that killed 22 at a Walmart in El Paso, Texas. Earlier this week, Walmart ended sales of ammunition for handguns and short-barrel rifle ammunition that can be used with military-style assault weapons. Walmart also asked customers to no longer open carry in their stores, which was followed by a similar request by Kroger earlier this week.
What they're saying:
CVS said in a tweet that it is joining a "chorus of businesses" in requesting that customers don't carry firearms in order to "ensure [their] stores remain a safe environment."
Shannon Watts, founder of Moms Demand Action, said: "Prohibiting open carry sends a very strong cultural signal that companies are siding with the safety of families."
Of note: All of the stores will still allow law enforcement to open carry.
Go deeper: Walmart's action on guns could pay off
Go deeper